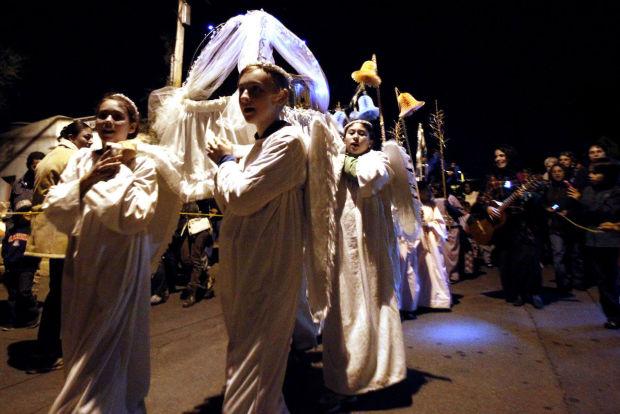 We're defining Tucson in 100 objects. The daily series began April 20. Follow along at tucson.com/100objects
The figures of a Nativity scene can be found throughout the Christian world.
The annual procession called Las Posadas, in which children go door-to-door seeking a place for Mary and Joseph to stay, has been enacted in Mexico since the 1500s.
In Tucson, the longest-running Las Posadas tradition is at Carrillo K-5 Magnet School, inaugurated by school teacher Marguerite Collier in 1937.
Collier wanted to celebrate the traditions of her students at a time when they were forbidden to speak Spanish in the classroom.
This re-enactment of the New Testament story of Jesus Christ's birth has survived many changes in school leadership and complaints to the Tucson Unified School District that it is a religious activity, unsuited for public school. It has survived as a voluntary, after-school cultural activity that does not use school district money.
Each December, Carrillo students, some costumed and angel-winged, walk through the streets of Barrio El Hoyo, the historic Tucson neighborhood south of downtown, where their school is located.
They carry candles and sing in Spanish. They seek shelter — room at the inn, or a "posada."