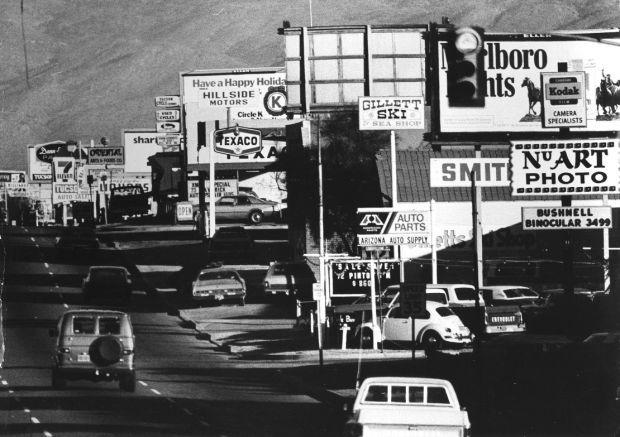 Speedway was never "the ugliest street in America," and Life magazine didn't make that claim in 1970.
The magazine simply called it "loathsome," according to the Star's indomitable Bonnie Henry, who tracked down the facts in 1996.
"Just about everyone who was around these parts back in the mid-'60s will tell you it was Life magazine that pointed the finger at our 20-mile strip. Twice," wrote Henry.
"The first time was in March of '66, during the sensational trial of Charles Schmid, who was ultimately convicted of murdering three teenage girls."
Henry said Schmid was "sensational grist for the magazine." It depicted him cruising Speedway — "a garish stretch of hamburger palaces and juke joints."
Four years later, Life revisited the street and titled its photo spread "Look Down, Look Down, that Loathsome Road."
It attributed the "America's ugliest street" phrase to Tucson Mayor James Corbett. He denied it.
Speedway has since been widened and businesses along it have been beautified, sort of. Its signs have been gradually shrunk by city sign ordinances. In the university area, it is now lined with UA buildings and towering student housing.
Tucson, meanwhile, has become nostalgic for its old neon business strips.