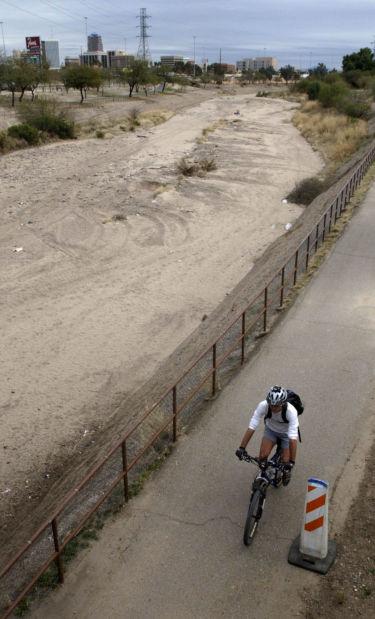 We're defining Tucson in 100 objects. The daily series began April 20. Follow along at tucson.com/100objects
A river runs through Tucson — one that always amazes our visitors from wetter climates.
They somehow expect rivers to have water in them.
The 210-mile Santa Cruz is a desert river. It never flowed like the Ohio but it was once a much wetter place.
It supported perennial springs, including those that lured settlement to Tucson as early as 2100 B.C. It sustained later settlers.
It watered marshes and forests of cottonwood and mesquite trees.
It watered crops grown by a succession of farmers — Hohokam, O'odham, Spanish, Mexican, Chinese and Anglo.
Its springs and surface flows vanished as the region's population grew and the groundwater table beneath it sank.
The mesquite bosques vanished and the channel deepened.
On its run through Tucson, the river's banks have been stabilized to protect bridges over it and development alongside it.
It can still run bank-to-bank after a good storm, but usually it is a dry, silt-filled curiosity.
It is the reason this place exists, but on its run through Tucson, it is a river no more.