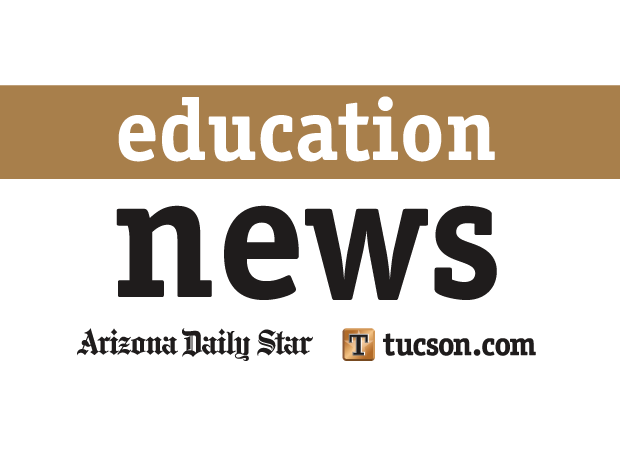 The Desert Financial Fiesta Bowl Wishes for Teachers is awarding $2,500 classroom grants to 400 Arizona teachers, with applications open through Sept. 24 at 5 p.m.
In the first five years of the program, about 70 teachers from Tucson and Southern Arizona received grants through the program, a news release said.
"The vision of Desert Financial Fiesta Bowl Charities Wishes for Teachers from the beginning has been to honor, celebrate and support Arizona teachers," said Mike Nealy, Fiesta Bowl executive director. "Being able to enhance twice as many classrooms is a continuation of how Desert Financial Fiesta Bowl Charities Wishes for Teachers makes a meaningful difference in the lives of teachers and students across the state."
Foundation gives out over $80K
The Educational Enrichment Foundation awarded 96 classroom grants to TUSD educators totaling nearly $81,500 to support student projects.
The grants will help educators from 49 schools pay for materials and equipment for both in-person and virtual classroom projects.
"The EEF grant gives my students more opportunities to engage with their learning through hands-on activities," said University High teacher David Herring. "The puzzle cubes are a fun way for them to learn about algorithmic thinking and how to solve complex problems by combining a series of simple steps. The programmable hardware helps extend the computer science skills they are learning beyond their computers."
The awards were chosen based on recommendation by a committee of community members.
Ricky Hernandez, a foundation board member who was on the committee, said he was impressed by the proposals from TUSD teachers.
"It showed me that our teachers are willing to go that extra mile to ensure that TUSD students have enriching learning experiences in the classroom," he said.
For more information on how to support TUSD students and educators, go to eeftucson.org or call the Educational Enrichment Foundation at 325-8688.
Zoo receives STEM grant
Reid Park Zoo is the recipient of a $5,000 Bayer Fund Grant to support free STEM-based educational programming for Arizona's K-12 schools.
The zoo will use this funding to support its Zoo Adventure Programs, or ZAP Programs, which are 45-minute educational experiences that students can participate in during either a field trip to the zoo or through a virtual, interactive format.
This grant will fund about 33 programs to 850 students throughout the school year.
The ZAP Program curriculum is designed to align with current state and federal science standards and provides students an opportunity to meet "animal ambassadors" while learning about the natural world, across various grade levels and topics, including animal adaptations, habitats around the world, wildlife conservation and learning more about the zoo's role in caring for animals.
"We would like to extend a heartfelt thank you to Bayer for their generous community support of Reid Park Zoo and other Southern Arizona nonprofits," said Nancy Kluge, Reid Park Zoological Society's president and CEO. "Funding like this makes a tremendous difference for providing STEM learning opportunities for kids in a fun, engaging way."
Tanque Verde teacher honored
A Tanque Verde High School teacher is the recipient of the 2021 Arizona Outstanding Teacher of American History from the Arizona State Society of the Daughters of the American Revolution.
Jeremy Samoy, an AP American History teacher and mock trial coach, attributes his interest in history to his maternal grandparents' service during WWII and his paternal grandparents' experiences living in the Philippines during the Japanese occupation, a news release said.
"Just knowing they were a part of something pivotal in history made me want to know more," he says. "When students can put themselves in the historical situation it becomes real to them and is something I hope they never forget."
Samoy also credits his own former teachers with igniting a passion for teaching history, and while accepting the award, he recognized other teachers in his field.