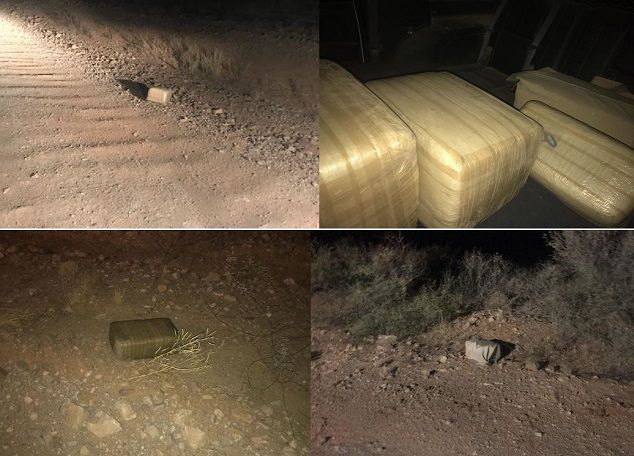 Border Patrol agents arrested two Tucson men after they tossed bundles of marijuana from their vehicle as they fled from agents east of Tombstone. 
Agents tried to stop the Dodge Charger south of Pearce, but the driver fled toward Tombstone while the bundles of marijuana were thrown out the window, according to a news release from the Border Patrol's Tucson Sector. The suspects stopped and fled on foot, but agents arrested them. 
The suspects are U.S. citizens, age 23 and 25, according to the news release. Agents found more than 200 pounds of marijuana.