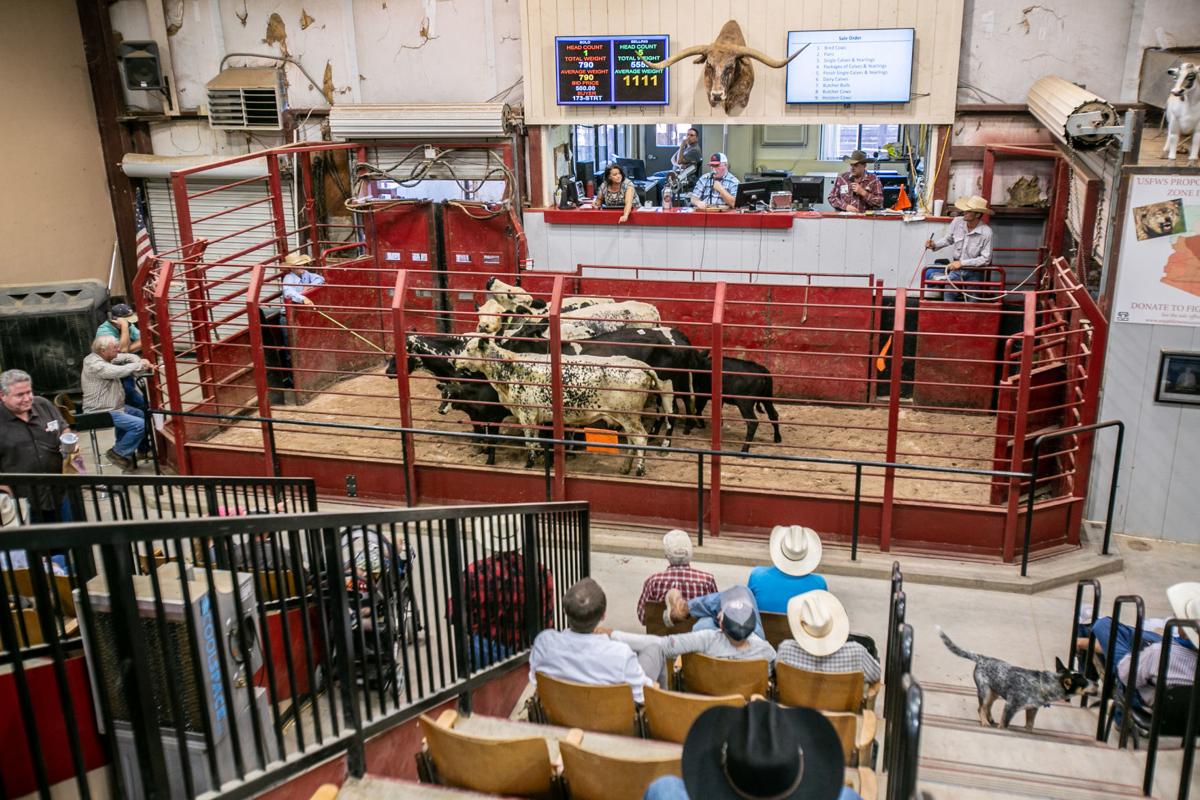 Behind the scenes at one of the busiest stockyards in Arizona, $3 million worth of cattle was stolen from a prominent Marana family by a man they once considered a friend, federal prosecutors said in court documents.
Last August, longtime cattleman and well-known rodeo cowboy Clay Parsons discovered $1.3 million missing from the accounts of the Marana Stockyards and Livestock Market, which his family has run since the early 1990s. The stockyard's line of credit also was drawn down inexplicably by nearly $2 million, according to records from U.S. District Court in Tucson.
A trail of fraudulent documents led to Seth Nichols, the stockyard's 29-year-old office manager and son of Donald Hugh Nichols, a cattle broker who had been friends with Parsons for decades, court records show.
Seth Nichols pleaded guilty to federal bank fraud in February and faces up to five years in prison. His father was indicted Aug. 22 as a co-conspirator in $1.6 million of fraudulent cattle sales at the stockyard's auctions.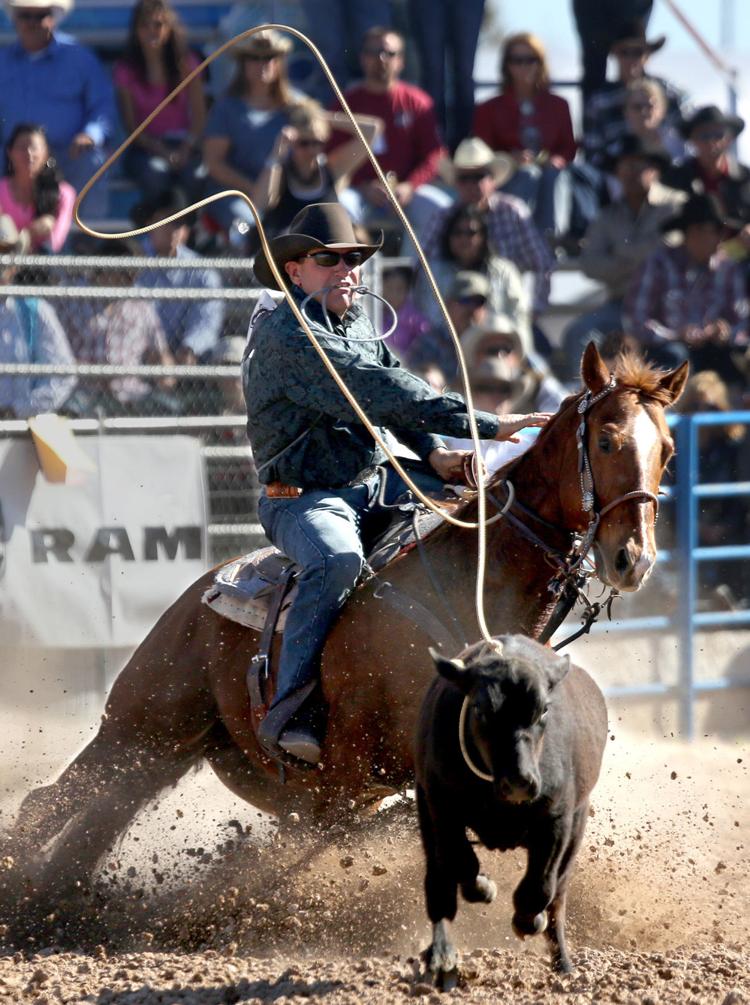 The fraud has pushed both families to the brink of financial ruin.
A federal prosecutor said the stockyard is operating "week to week" as it recovers from the fraud and Parsons has already spent $100,000 on audits and rebuilding the stockyard's accounting system.
Donald Hugh Nichols, who goes by Hugh, and his wife, Jane Nichols, filed for bankruptcy in federal court Aug. 10.
The scheme Parsons discovered last fall began after he hired Seth Nichols in June 2013 to run the stockyard's day-to-day business. Nichols admitted to using his position to exploit the stockyard's transaction system at weekly cattle auctions, according to his plea agreement.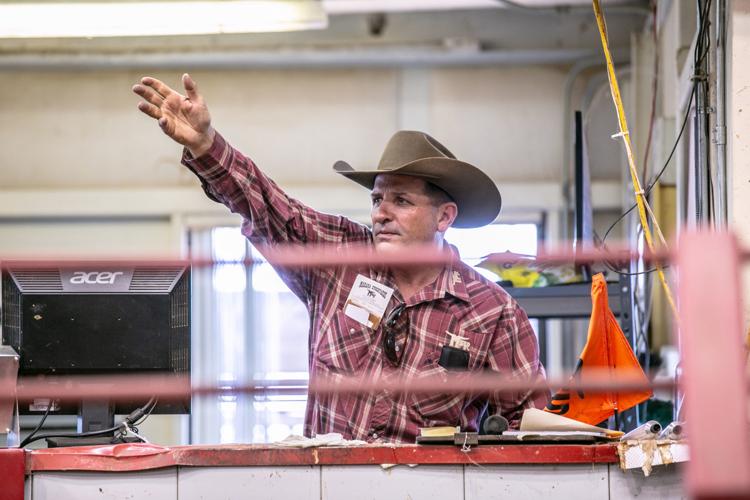 At the auctions, cows are brought to the stockyards each week to be sold to the highest bidder. Last Wednesday, 884 head of cattle entered a fenced area inside the stockyard's main building one at a time or in pairs. Some recent auctions have seen more than 2,000 head of cattle sold, according to the stockyard's market reports.
Buyers in auditorium seats overlooking the fenced area bid on the cows as the auctioneer rattled off prices Wednesday morning. After a successful bid, the cow was ushered through a gate and the next cow entered.
The stockyard uses a line of credit to allow sellers to be paid quickly while the buyers' payments are processed, according to court records. Seth Nichols admitted to manipulating the line of credit to buy cattle at the auctions on behalf of the Nichols Cattle Co., which then sold the cattle elsewhere without reimbursing the stockyard. He also admitted to sending the stockyard's money directly to the cattle company.
He covered up the fraud by faking wire payments from the cattle company to the stockyard and by doctoring financial records to make Parsons and his bankers believe the stockyard had plenty of cash and a full line of credit, according to his plea agreement.
Seth Nichols agreed to pay restitution to the Parsons, which was capped at $3 million in his plea agreement. But those funds won't be available until after he is sentenced Sept. 24. A dispute over the exact amount could lead to a restitution hearing at a later date.
Among the items Seth Nichols agreed to forfeit are the proceeds of selling a house in Marana, a pickup truck, his ownership shares in a helicopter, and various limited-liability companies, including several he formed during the years of fraud. His parents signed over to the Parsons the deeds to their home in Coolidge and another property in Coolidge, which combined are worth more than $1 million.
Clay Parsons declined to comment. The attorneys involved in the case did not respond to requests for comment.
While criminal proceedings unfold in federal court, the fraud has led each family to sue the other in Pima County Superior Court.
A week after Seth Nichols' Feb. 5 plea in federal court, Clay Parsons and his wife, Karen, sued Hugh and Jane Nichols for $3 million and punitive damages, saying their role in the fraud showed "an evil hand guided by an evil mind."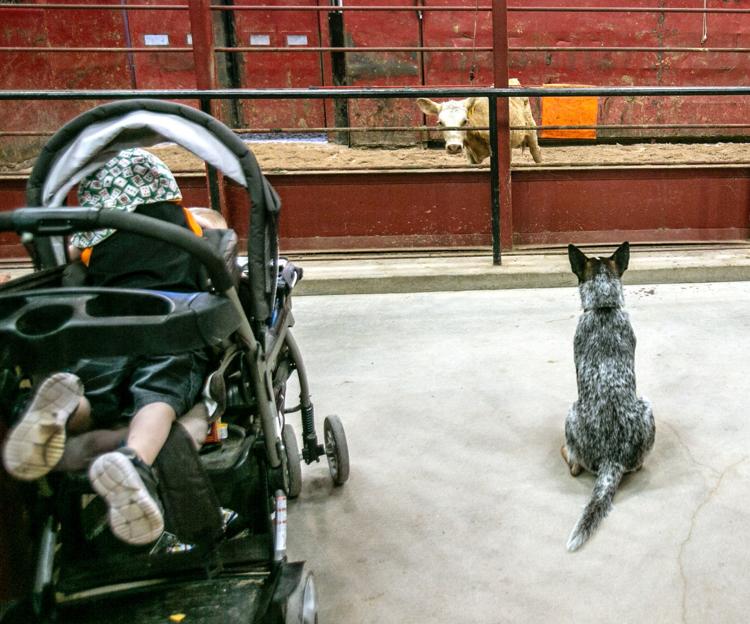 On June 8, Hugh and Jane Nichols sued the Parsons in Superior Court, claiming the Parsons misled them during a meeting shortly after the fraud was discovered. The Nichols claim the Parsons pressured them into signing over the deeds to their two properties to repay the Parsons for the losses caused by the fraud.
Along with the lawsuit, the Nichols filed a legal claim on the two properties they had signed over to the Parsons, effectively blocking the sale of the properties. They also said the Parsons evicted them from their home in October 2017 despite promising to let them stay until it was sold.
Hugh Nichols said Parsons "actively undermined" his cattle business by helping Nichols' customers find new purchasing agents. As a result, "Hugh has lost all income from his livestock sales business," Nichols' lawyer, German Yusufov, wrote in the lawsuit.
Back in federal court, Seth Nichols asked a judge on Aug. 9 to allow him to back out of his plea agreement. He would not have pleaded guilty if he had known it would be used in a civil lawsuit against his parents, defense attorney Michael Harwin wrote in a court filing.
Harwin also cited a dispute over the restitution amount and questioned how much Parsons knew about problems with the line of credit before last August.
In his response to Seth Nichols' request to withdraw his plea, federal prosecutor Michael Jette said the legal claim on the two properties and Seth Nichols' request to withdraw his plea appeared to be an attempt to push the Parsons to drop their lawsuit.
A hearing about Seth Nichols' request to withdraw his plea is scheduled for Tuesday, court records show. His father's arraignment is scheduled for Sept. 14.