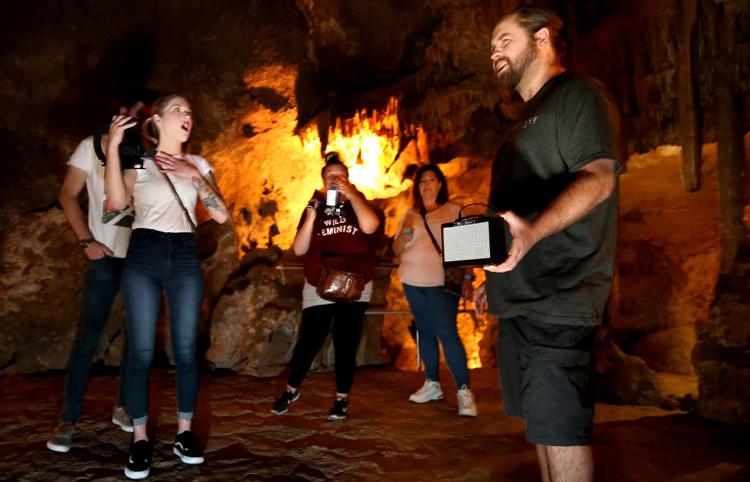 Rumor has it that Colossal Cave is haunted. 
Visitors have apparently felt the presence of Frank Schmidt, who is credited as saving the cave. Others have smelled pipe tobacco smoke, which is something that Schmidt loved.
One employee said she once saw a man in an off-limits spot inside the cave, and when telling him to get out of the space, he didn't listen. And suddenly, he disappeared.