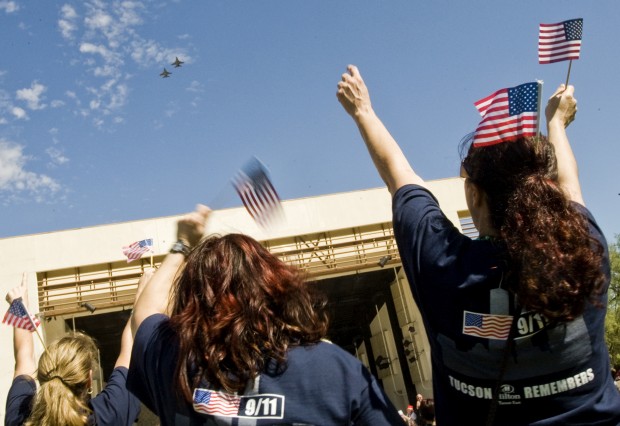 TUCSON, Ariz. — Air Force attack jets will fly over the University of Arizona mall Sunday as part of a ceremony marking the 75th anniversary of the bombing of Pearl Harbor and the dedication of the campus' new USS Arizona memorial.
Two A-10s conducting the flyover belong to the 47th Fight Squadron at Davis-Monthan Air Force Base.
The unit's forerunner was the 47th Pursuit Squadron based at Hawaii's Wheeler Field. It was credited with shooting down eight Japanese aircraft during the Dec. 7, 1941 attack.
The Pearl Harbor remembrance ceremony and memorial dedication will be the first public viewing of the memorial, which includes a full-scale outline of the battleship's deck.
The memorial includes a display of bronze medallions with names, ranks and home states of service members killed in the attack.