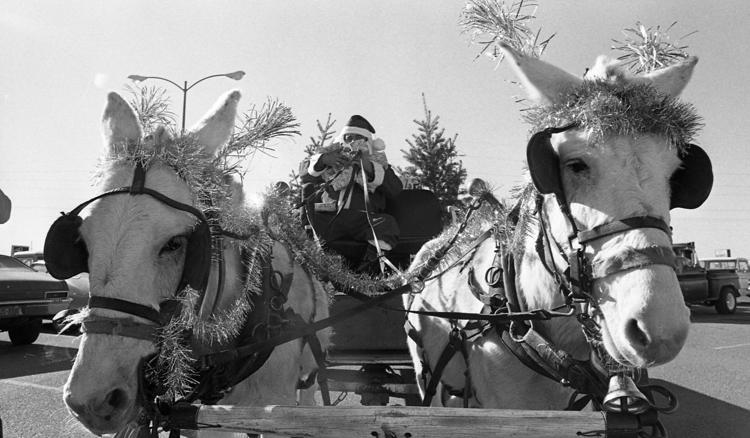 This borderland version ran in the Tucson Citizen on Dec. 24, 1965:
A Borderland Version Of Christmas Classic
At the request of several readers, this Southwestern version of "The Night Before Christmas" is reprinted. The poem has been making the rounds for many years and was "borrowed" by this column several seasons ago. The author is unknown.
'Tis the night before Christmas
And all through the casa;
Not a creature is stirring,
The stockings are hanging,
In hopes that San Nicolas
Mama is sitting Beside la ventana,
Star Spangled Banner, Cantando,
Get local news delivered to your inbox!
Subscribe to our Daily Headlines newsletter.