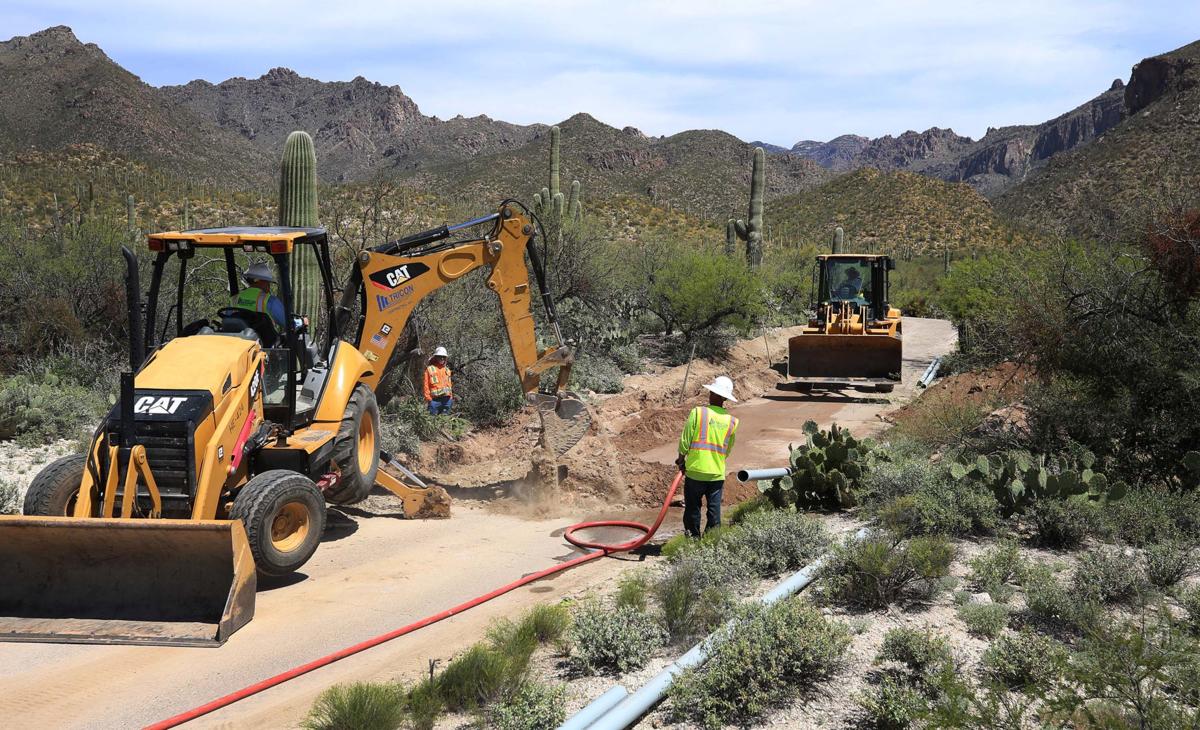 A trenching project in Sabino Canyon — needed to provide power for servicing electric shuttles — could cause delays in access to an overflow parking lot in the canyon next week.
Tucson Electric Power Co. began the trenching project this week, and it is expected to continue until the end of next week, said Heidi Schewel, spokeswoman for the Coronado National Forest.
The electric shuttles are expected to arrive in the canyon later this year.
Work this week was along a service road that is closed to the public. Plans call for trenching work next week on Forest Road 805, which runs from the main Sabino Canyon Road to the overflow lot.
"Access to and from the Sabino Canyon overflow parking lot may be delayed by construction activities," Schewel noted in a news release. "The lot is expected to be open and often filled to capacity due to high visitation during this busy season. Visitors should plan for delays."
Schewel said there will be "no impact whatsoever" on the main canyon road or the main parking lot.
"It's also important to note that there is a high level of turnover in the main parking lot," she said. "As people come in (from walking in the canyon or riding existing shuttles), they exit the parking lot."