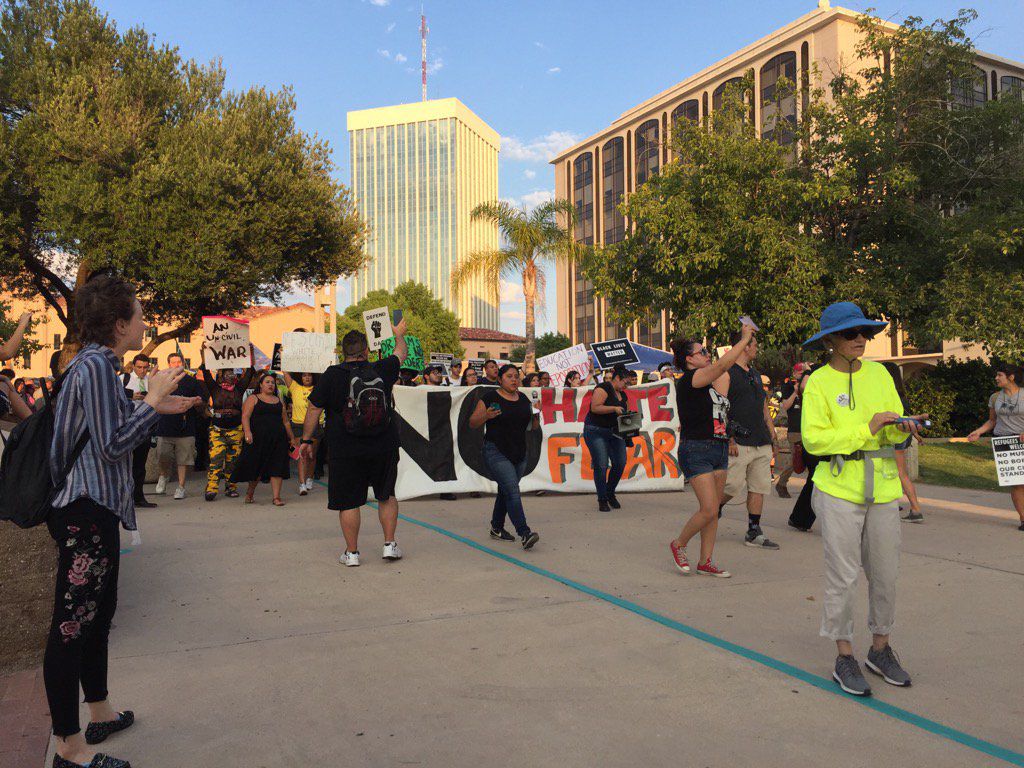 About 500 demonstrators supporting DACA arrived at Tucson City Hall Wednesday evening, says Police Chief Chris Magnus, who followed the marchers.
The crowd marched from De Anza Park in support of the Deferred Action for Childhood Arrivals program, and against President Trump's decision Tuesday to end the program.
The rally was peaceful. Marchers carried signs with sayings including "Immigrants Welcome"and "One race! Human!"
DACA, created by President Obama in 2012, protected immigrants who were brought into the United States illegally as children. Known as "dreamers" under the act, they are shielded from deportation if they meet certain other conditions. 
Nationwide, nearly 800,000 young immigrants enrolled in DACA had a reprieve from deportation and were able to work and drive. Every two years, DACA immigrants had to renew their work permits.
In Arizona, nearly 28,000 people have been accepted into the program, to get the legal status they need to have a state-issued driver's license and to qualify to pay in-state tuition rates at colleges and universities.
President Trump urged Congress to pass a replacement to DACA before he begins phasing out its protections in six months. His attorney general, Jeff Sessions, announced the decision, saying it was needed to protect American citizens' jobs. 
Protests against the decision were also held in Tucson on Tuesday.