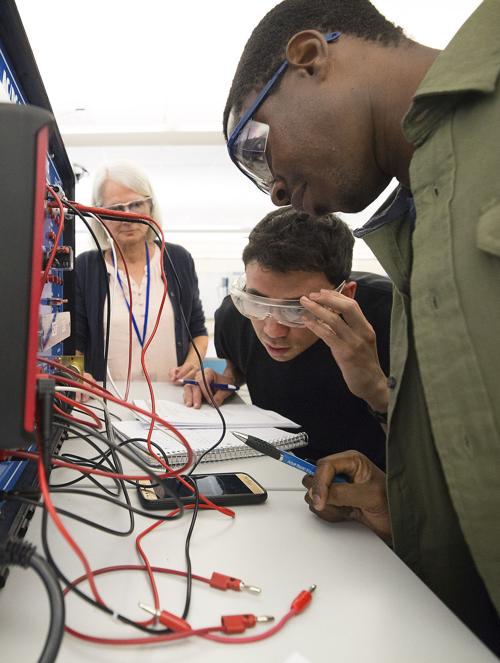 Years after being on the brink of losing accreditation, Pima Community College is celebrating progress identified by a national accreditation commission.
"This report is validation that we've turned it around and we're moving in the right direction," PCC Chancellor Lee Lambert told a group of mostly college employees of a review by the Chicago-based Higher Learning Commission. "There is no reason to hold our heads low."
Following what was described as a "culture of fear and retribution" in 2013, along with issues in tracking student enrollment, mismanagement and lax governance, the newest correspondence from HLC lauds Pima for progress in student assessments, planning, budgeting processes, as well as a redesign of developmental education following a recent visit.
However, the HLC told the college it would continue to require monitoring reports and "encourages PCC to maximize its foundational work and its functioning as a single accredited institution as it resolves the assessment, budget process, and federal compliance concerns."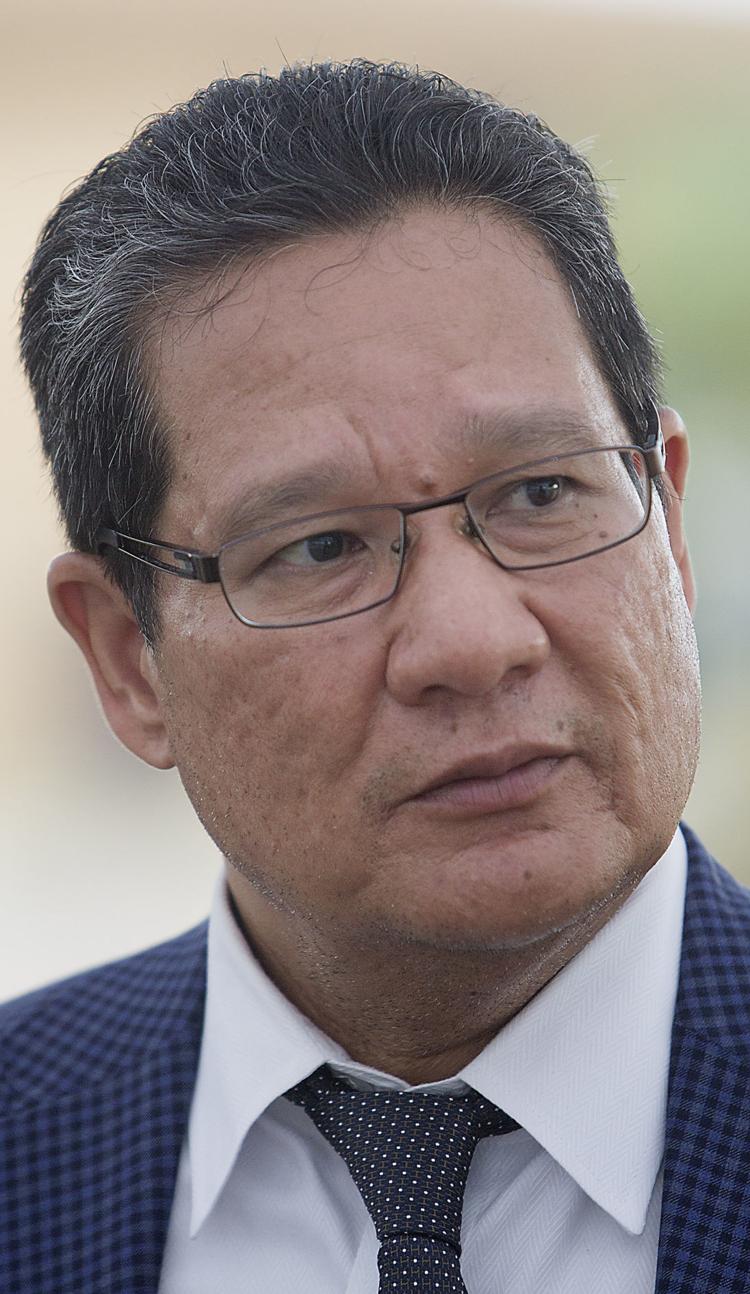 The report comes to light as the college embarks on an ambitious plan to build new "centers of excellence" that focus on expanding professional certifications, with the college committed to spending up to $65 million in the next three years to build new facilities that work closely with local employers to provide specialized education.
Absent from Lambert's hourlong update on the status of the college was any mention of a 27-page complaint filed by a former PCC Governing Board member with HLC.
The complaint was filed by Luis A. Gonzales, a former state senator, who was elected to the PCC governing board in 2016.
His campaign focused on addressing accreditation problems at the college and sought to address issues inside the college's public information office, its human resources department and efforts to increase enrollment and improve diversity.
Gonzales opted not to run for re-election in 2018.
He is not, however, related to Luis L. Gonzales, who was elected to the board in November and is a former Pascua Yaqui tribal councilman.
"As an elected member of the Pima Community College District Board of Governors Board I have witnessed the unhealthy relation this Board of Governors has developed with the Chancellor," Gonzales wrote to the HLC, essentially calling the board a rubber stamp for Lambert.
"In conversations too numerous to mention … some employees have emphatically stated that the environment under Mr. Lambert is worse than that under Chancellor (Roy) Flores, whose transgressions were the spark that led to the Commission's involvement in 2012," Gonzales wrote back in November. "The employees of this institution are tired, fearful for their jobs, and most importantly, afraid to speak out. It is for this reason that I have chosen to speak for those who are afraid to do so."
He alleges that the college scheduled meetings to prepare for the HLC site visit, stressing that the accreditation agency should be wary of the college's "dog and pony show."
PCC DEALINGS
While some of Gonzales' concerns listed in his complaint date back to 2012, some are far more contemporary, including roughly $5.7 million authorized by the board to buy four hotels adjacent to the downtown campus in 2017 and 2018 in an effort to expand the campus footprint, with an eye on expanded technical training.
Those properties include the Tucson Hotel & Resort, the Tucson Inn, the Frontier and the Copper Cactus Inn.
For Gonzales, the biggest issue is the now closed Tucson Inn on West Drachman, just west of PCC's downtown campus.
The college paid $1.25 million for the aging hotel but Gonzales argues that the board was not told until more than a year later that the condemned building could — according to one estimate — cost as much as $8 million to rehabilitate.
In his letter, Gonzales cites a public board discussion in the fall of 2018 to back up his claims.
"It is my opinion that the board was not provided with sufficient information to render an informed decision on the acquisition of these properties," Gonzales wrote.
Separate from the letter submitted to the HLC last year, Gonzales also filed a formal complaint with the Arizona Attorney General's Office earlier this year against PCC Board Member Demion Clinco.
In the complaint, Gonzales notes Clinco was involved with a process to put three of the hotels on the National Registry of Historic Places when he was the CEO of Frontier Consulting Group and on the board of the Tucson Historic Preservation Foundation and that Clinco should have recused himself from the PCC votes.
However, Clinco's involvement occurred years before he was elected to the Pima Community College District Board of Governors, and Lambert says negotiations started long before the current board was seated.
Clinco told the Star he has — and never had — any financial relationship with the Tucson Inn and did not profit in any way from Pima Community College purchasing the property in 2017.
Both Clinco and Lambert say the land purchases were done in a completely ethical and transparent manner, with the goal of expanding PCC's most popular campus. The HLC report also gives little attention to Gonzales' claims.
"In order to do more in the workforce space, we need more space and larger facilities," Lambert told the Star about plans to expand technical and professional classes at PCC.
"The reason why the downtown (campus is expanding) is most of our students flow through downtown before they touch other campuses," Lambert said.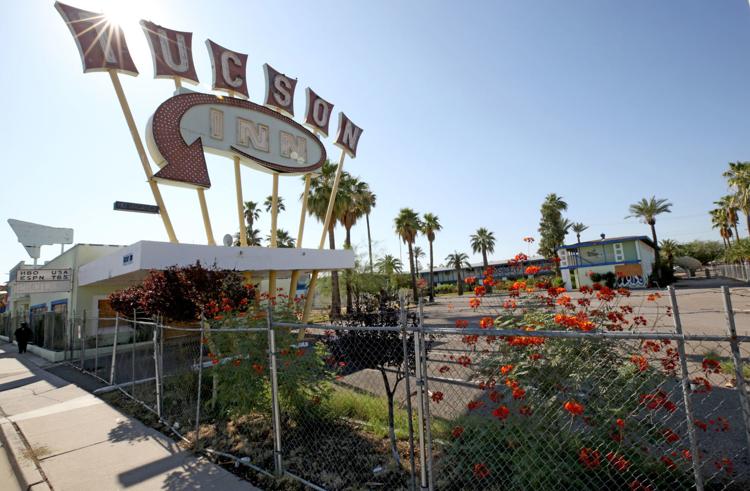 PCC Taking a "Very well-managed risk"
The college has long sought to purchase land surrounding the campus, but only recently did some of the properties — including the Tucson Inn — become available.
"That property owner there, I think, always had it in his mind that if he could sell to Pima, he wanted to do that," Lambert said. "My understanding is there have been conversations, but they never went anywhere."
Lambert said that despite an aggressive plan to commit to spending $65 million in new construction and renovations in the next three years, the Tucson Inn may sit vacant for years.
He has heard estimates of between $8 million and $10 million to rehab the former hotel, but says the college may seek out private community partners who would be willing to help build a new facility, for example, to train the next generation of mechanics in emerging technologies.
"Really, the college may only realistically want to spend $4 million or $5 million dollars for that rehab process. To get someone to come in and pick up the remainder would make sense to us," Lambert said. "That still has not been resolved and we don't need to make that decision in the near future."
The college plans to spend $45 million on the downtown campus, building what it calls "Centers of Excellence" to train local workers for highly-specialized technical jobs.
Hoping to break ground later this year on the project, PCC will expand beyond its current campus boundaries downtown, which may or may not include those recently purchased hotel properties.
In total, Lambert wants the spend roughly $300 million over the next decade, a mix of bonds and fundraising, to build "Centers of Excellence" on several campuses, targeting the roughly 20,000 nontraditional students enrolled in technical classes.
Asked whether it was a good idea to sell $65 million in bonds to pay for the growth at a time when enrollment is expected to decline slowly in the next few years, Lambert isn't worried.
"It's really a very well-managed risk," he said, adding that the college needs to make bold decisions to attract new students.
Lambert recalls sitting next to a former president whose economy collapsed because they didn't prepare for the future.
"I won't say the person's name, but I was in a dinner meeting with a former president of another country, and he said to me that his family had invested in the horse and buggy. Guess what happened? … The car came along," Lambert said. "I just don't want to be caught off guard because we weren't preparing for that day to come."
It isn't easy, Lambert admits, knowing where to put resources in higher education. He points to the automotive market to illustrate his point.
"What is, who is a car company now? Is it GM or is it Google? Because the car, practically half of it, is the advanced technologies," he said.
One example of preparing for the future is working with companies like TuSimple, a U.S.-Chinese tech startup that is developing technology for self-driving, long-haul semi-trucks.
Lambert envisions a program that would prepare future workers for the various challenges of fixing these autonomous vehicles.
"(The program) is going to be multidimensional. Cause now I understand that onboard computer system, I know how to serve it, service it, maintain it, because I become more like that professional who's servicing my technology here in the office," Lambert said.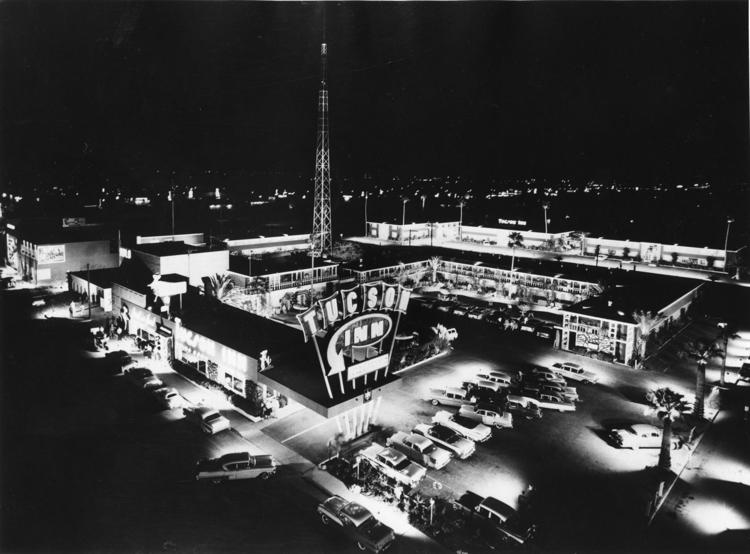 Get local news delivered to your inbox!
Subscribe to our Daily Headlines newsletter.