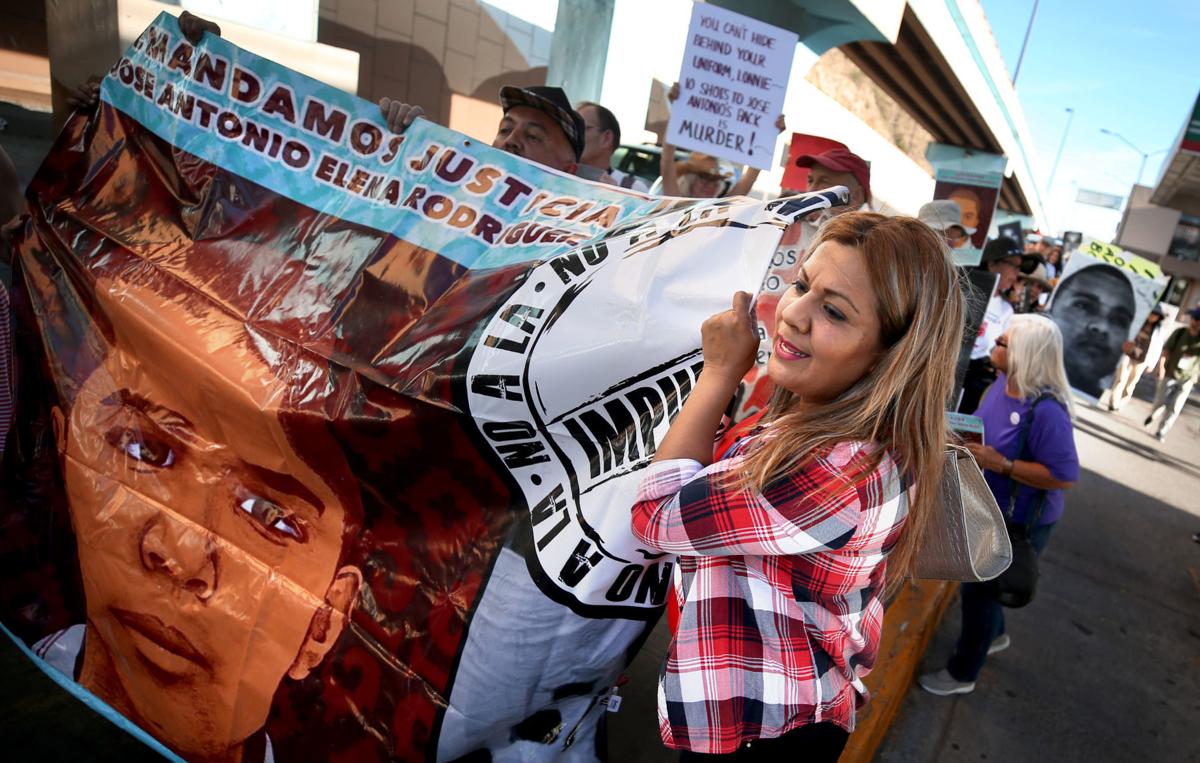 About 60 people marched through the streets of Nogales, Sonora, to the site where Jose Antonio Elena Rodríguez was shot and killed by Border Patrol agent Lonnie Swartz on Oct. 10, 2012.
"We are all Toñito" and "we all want justice," the crowd chanted Thursday evening as they held banners with a picture of the 16-year-old Mexican teen.
A jury of eight women and four men acquitted Swartz of second-degree murder on April 23 and were deadlocked on the charges of voluntary or involuntary manslaughter. A status conference hearing on the case will be held Friday in the Tucson federal courthouse, where prosecutors are expected to say whether they will retry Swartz on the lesser charges.
"We were very disappointed by the verdict," Araceli Rodríguez, the teen's mother, said in Spanish before the march.
"I can't believe that they thought he was innocent. It was a joke."
Activists have called for a rally outside the Tucson federal courthouse today, Marla Pacheco, of a Tucson human rights coalition, told the Associated Press that  activists will gather Friday morning outside the U.S. court to demand a retrial.
Swartz fired through the border fence in Nogales 16 times, hitting the teen eight times in the back and twice in the head. The agent said he fired in response to a group throwing rocks, which the defense and prosecution said included Elena Rodríguez.
His family, which still has a civil lawsuit pending, maintain the teen was walking home that night.
During the several weeks of trial, the prosecution argued that Swartz had other options when he drew his weapon and shot through the bollard fence. All the other agents and police officers who were at the scene that night testified they took cover or increased the distance between themselves and the rock throwers to avoid getting hit. Prosecutors also contended that Elena Rodríguez was alive when Swartz continued to shoot from three different locations.
But the defense presented a chaotic scene in a known drug-smuggling area where rock throwing is used as a tactic to allow for the passage of drugs or to help smugglers flee back into Mexico. Swartz testified he was scared not only for his life but also for the lives of his fellow law enforcers and did what he had to do to stop the threat.
Get local news delivered to your inbox!
Subscribe to our Daily Headlines newsletter.