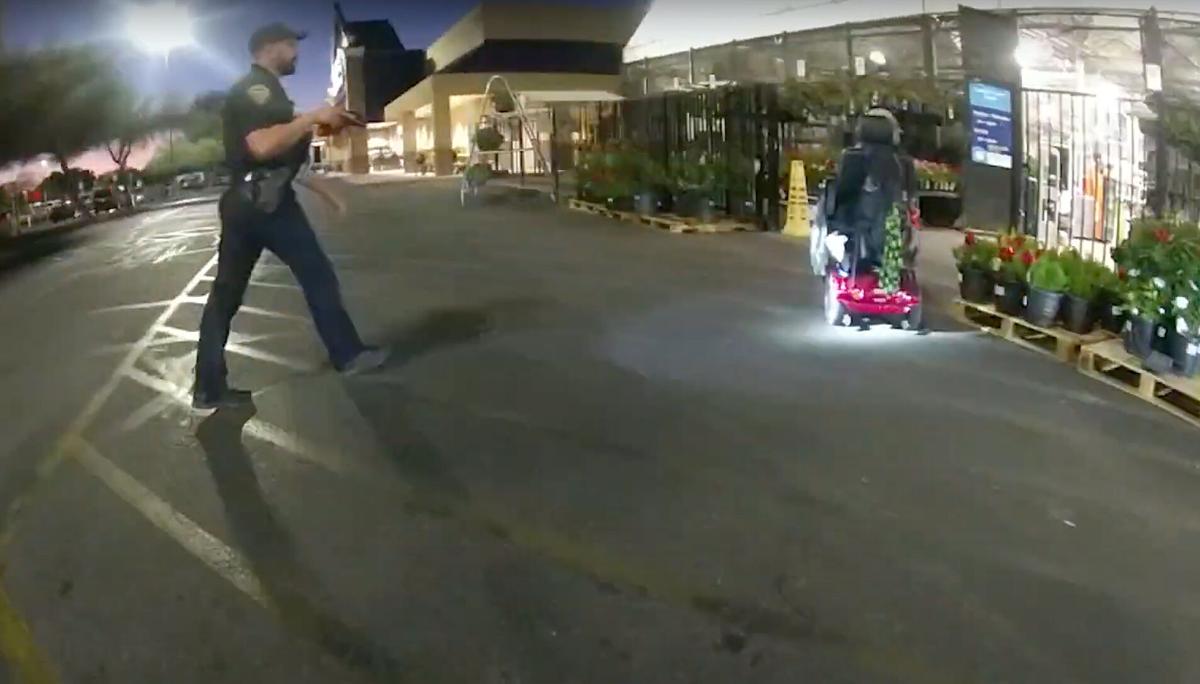 The Arizona Center for Disability Law is calling for action by the Tucson Police Department after an officer shot a man to death as he sat in a motorized wheelchair.
In a letter to Mayor Regina Romero and the Tucson City Council, the Arizona Center for Disability Law and the DIRECT Center for Independence voiced their concerns about the way the Tucson Police Department works with the disability community following the death of 61-year-old Richard Lee Richards on Monday, Nov. 29.
Police say Richards had shoplifted a toolbox from a Walmart on Tucson's southwest side and flashed a knife before the shooting occurred. Officer Ryan Remington followed Richards from Walmart to a nearby Lowe's home improvement store. Video released by the Tucson Police Department shows Remington firing at Richards nine times, hitting him in the back and side as he tried to enter the garden center.
Richards had an extensive criminal history, but the letter to Romero notes that does not negate the responsibility of TPD to train its officers appropriately in working with the disability community.
"The fact that Mr. Richards was a person with a disability is of particular concern because persons with disabilities are more likely to die in an encounter with law enforcement than the general population," the letter stated. "Persons with disabilities are often subject to excessive force and discrimination in their encounters with law enforcement because of bias and stigma regarding disability, whether explicit or implicit."
The letter went on to cite Remington's lack of ability to de-escalate the situation, saying Remington used excessive force against an individual with a disability who had his back turned.
The ACDL and Direct recommended TPD partner with disability experts to provide training on effective communication/interaction between law enforcement and people with disabilities. They also recommended that all officers are trained in a proven crisis response model and Mental Health First Aid.
The letter requested a response within two weeks to their recommendations and any changes the Tucson City Council plans to ensure that what happened to Richards never happens again.
"Your website states, 'Our officers' use of force is governed by policy, training, supervision, community oversight, accountability, and transparency.' We would like to remind Tucson Police Department of that statement in hopes that by working together, we can make this mission a reality," the letter said.