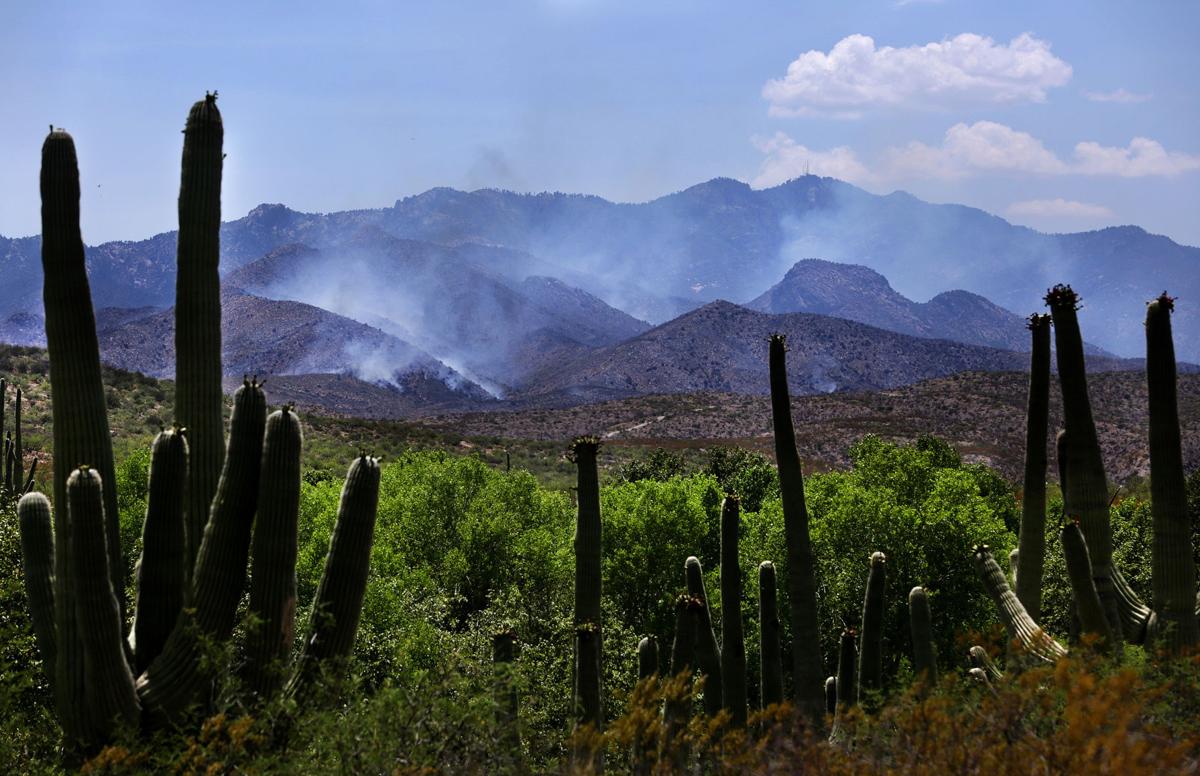 Heavy afternoon rains helped crews battle the Burro Fire in the Santa Catalina Mountains Sunday afternoon.  
The National Weather Service reported that more than an inch of rain fell in some parts threatened by the blaze, with varying levels of precipitation falling through most of the area, including in the Mount Lemmon community of Summerhaven. 
As of Sunday morning, the fire was at 51 percent containment with more than 27,000 acres burned, according to an update from the incident management team fighting the Burro Fire. 
Jay Lusher, an operations section chief with the team, said at a Sunday evening meeting that, despite the rain, those numbers would not be updated until Monday as many of the crews who help confirm new containment levels were pulled off the fire line early in the day due to potential flash flooding and lightning exposure risks.
"Unfortunately, it didn't cover the whole fire area, but it did cover a lot of the mountain and so that was really good for us," Lusher said at the meeting. 
Crews faced new challenges Saturday night when a collapsed storm in the north-east sector of the fire pushed flames into a new fuel bed, one mile east toward the White Tank/Limestone Well area. 
That portion of the fire was no longer advancing and fire crews were applying increased suppression techniques in that area as of Sunday morning. 
Firefighters focused Sunday on securing the open section of the containment line west and northwest of the Piety Hill area. The goal was to tie in with the containment lines along the southern flank. 
Crews have constructed more than 37 miles of containment line already, according to the update. 
An evacuation order remains in place for residents of Summerhaven, but incident commander Bea Day said at the evening meeting that they hoped to give Summerhaven business owners and residents a more specific day as to when they can return by Monday. 
Day also said that the incident management team would most likely begin demobilizing its crews starting Monday. 
More than 659 personnel are currently assigned to the fire, including 14 crews, 44 engines, 31 water tenders, 3 bulldozers and 6 helicopters.