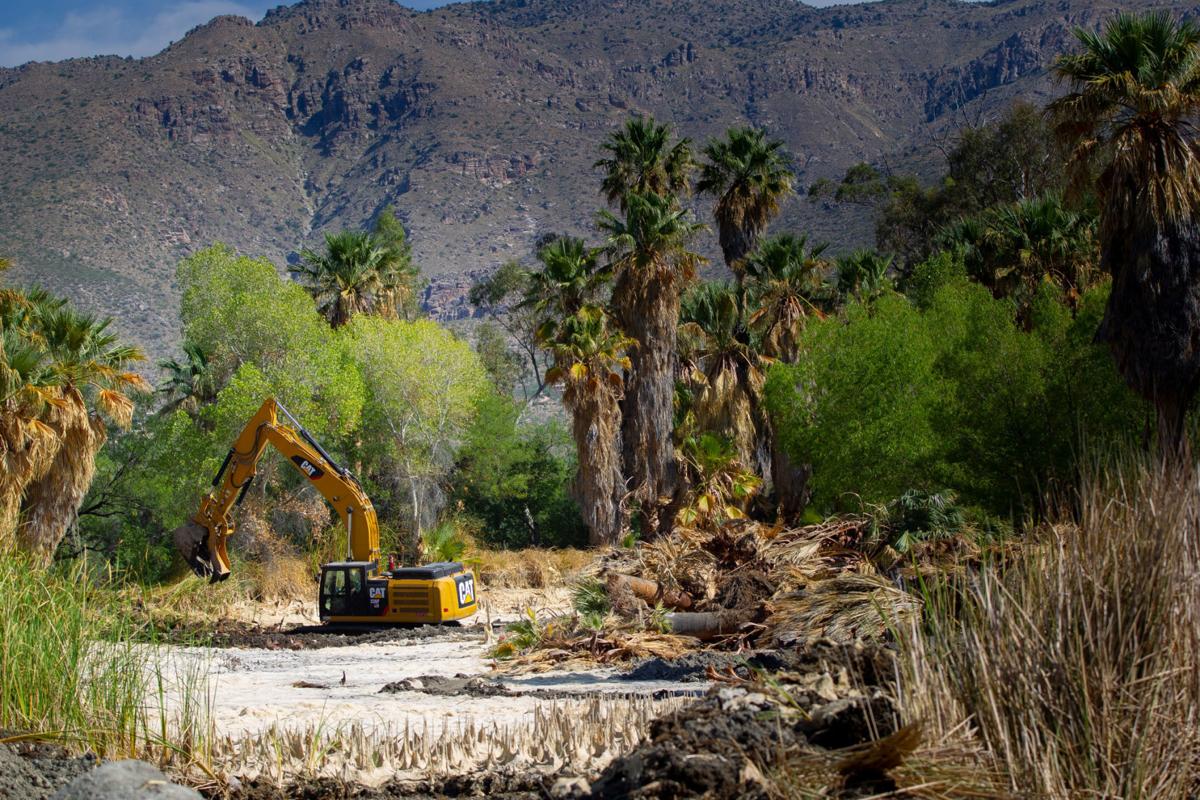 Pima County's Agua Caliente Park will close Monday, Aug. 19, for extensive restoration work on the main pond.
The purpose of the Pond 1 restoration is to help conserve water by minimizing seepage from the pond, which required well water to be pumped in to keep the pond full, and improve the habitat by deepening it and adding additional features, according to a news release from the county's Natural Resources, Parks and Recreation department.
The park closure, which will include closure of the ranch house visitor center and art gallery, is expected to last several months. The park is at 12325 E. Roger Road on the northeast side.
Workers have slowly drained the main pond in order to prepare for the construction phase of the pond restoration project.
Well water is no longer being pumped into Pond 1 and the remaining water from Pond 1 has been siphoned into Pond 2.
The first stage of the restoration project involved removing palm trees and invasive cattails, which will help restore the historic view of the pond and will allow a healthier environment for native species at the park.
In this next phase, workers will be excavating the pond to deepen it and install a polymer-amended soil lining to the bottom and sides of the pond to reduce water loss.
This phase will also include installation of a wildlife island and replacement of the bridge to the current island.
The restoration of Pond 1 will help ensure that it remains viable and a historic feature of the park for future generations to enjoy, said Karen Simms, the county's Natural Resources division manager.
More information on the Pond 1 restoration may be found on the Agua Caliente Park website. During the time the park is closed, dog walkers who enjoy using the park can visit McDonald Park at 4100 N. Harrison Road.
The 101-acre park features an intermittent warm spring and ponds that are home to a rich mix of plants and animals.
When the work is complete, plans call for refilling the 3½-acre pond with pumped-in water. County officials have estimated the cost of the restoration project at $750,000 to $1 million.
Get local news delivered to your inbox!
Subscribe to our Daily Headlines newsletter.