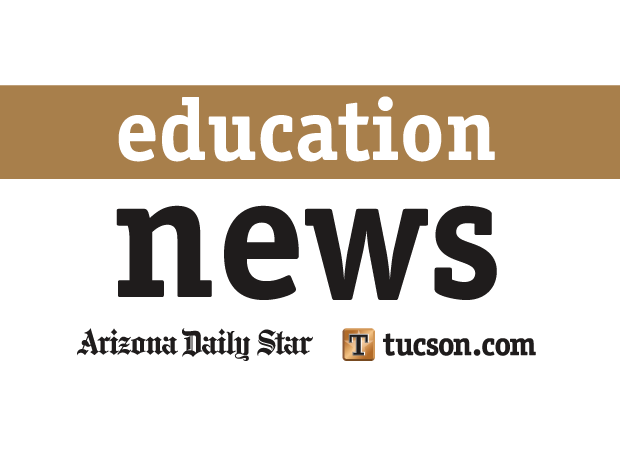 Tucson Values Teachers is holding its annual supply drive to give local educators gift cards for school supplies.
Tucson Supplies Teachers will open July 12 for pre-K-12 teachers in Southern Arizona to sign up for a chance to win a $50 gift card to Jonathan's Educational Resources, a locally owned business.
Weekly drawings will happen from July 12 through Sept. 30, with results posted on Tucson Values Teachers' social media pages.
"Part of the Tucson Values Teachers' vision is a prosperous community. To achieve that, we need to actively support our teachers and our local businesses," said the nonprofit's CEO, Andy Heinemann. "Tucson Values Teachers is excited to work exclusively with Jonathan's Educational Resources for the 2021 Tucson Supplies Teachers. We couldn't think of a better way to celebrate Tucson than to fill classrooms with supplies from a local business — supplies that teachers need for the success of their students."
Tucson Supplies Teachers is the largest school supply drive in the region and the only regional supply drive that directly invests in teachers and allows educators to shop for their specific needs, a news release said. Tucson Supplies Teachers has delivered more than $1.1 million in school supplies since its inception in 2009.
To make a donation to the supply drive or to apply to win a $50 gift card, go to TucsonValuesTeachers.org. All of the money donated goes toward the purchase of gift certificates for teachers.
Teen headed to Braille finals
A Flowing Wells High School student is a finalist in the Braille Challenge Finals, an international Braille reading and writing competition for students who are visually impaired
Seventeen-year-old Anthony Joey Parra is one of 50 finalists in the 2021 Braille Challenge Finals competition, who were chosen out of more than 1,000 youths across the U.S. and Canada.
Finalists were chosen from regional competitions that took place earlier this year, with the top 10 in each of five age groups qualifying.
After another round of testing, winners will be announced during an award ceremony that will be livestreamed on July 30 on Braille Institute's YouTube Channel at youtube.com/user/BrailleInstitute.
The Braille Challenge is an academic competition for students in first through 12th grade who are blind or visually impaired, motivating them to hone and practice their braille literacy skills, a news release said.