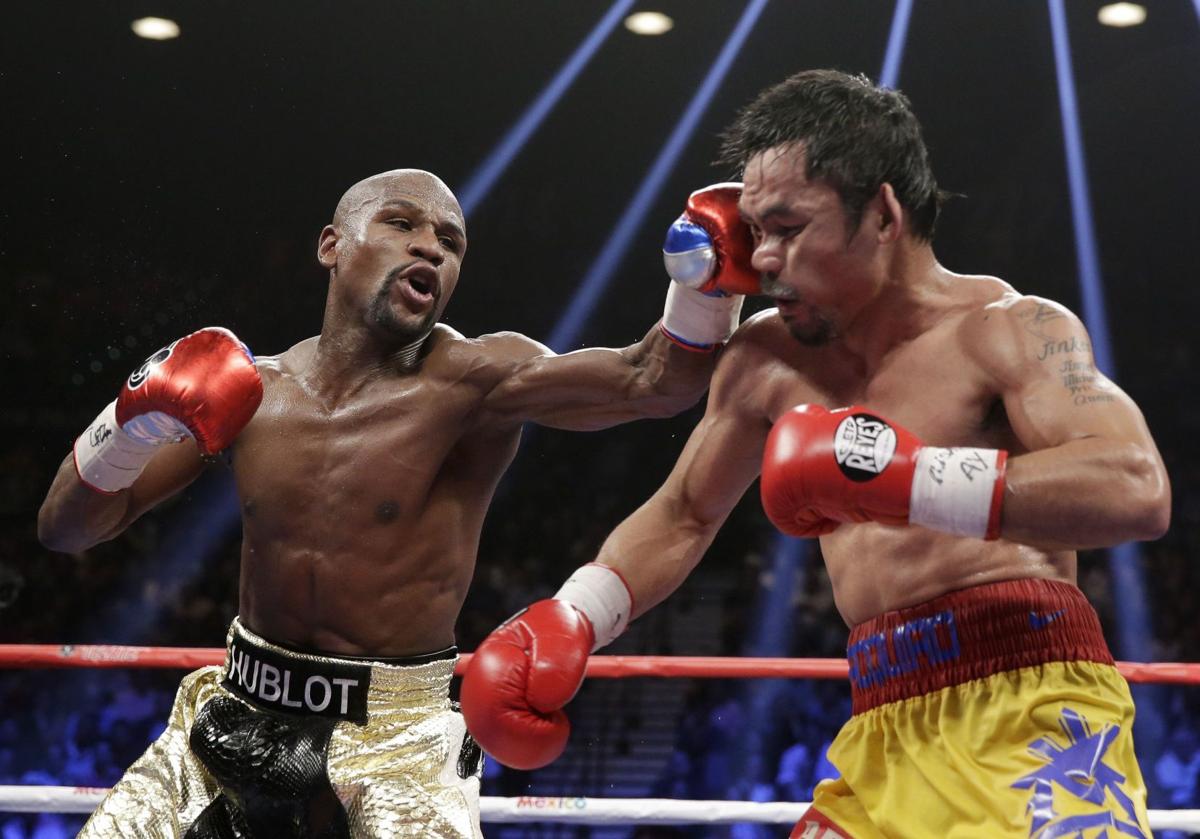 Just because you may have spent more than $1,500 to attend a sporting event doesn't mean you're going to see the kind of contest you thought you'd see, a federal appeals court ruled Thursday.
In a decision setting new precedents for all sorts of future sporting events, a three-judge panel of the 9th Circuit Court of Appeals threw out a lawsuit filed by spectators to the 2015 boxing match between Floyd Mayweather Jr. and Manny Pacquiao at the MGM Grand Garden Arena in Las Vegas. That bout between the two champions was won in a decision for Mayweather after the full 12 rounds, though the court said the fight "turned out to be a yawner."
Tickets were selling from $1,500 to more than $7,500, with "scalpers" getting as much as $231,000. And court records show the pay-per-view revenues broke records, with commercial subscribers paying up to $10,000 to show the fight at their establishments.
It was only learned later that Pacquiao had torn the rotator cuff in his right shoulder during a sparring session about a month earlier.
That led to a series of lawsuits by individuals against both boxers and their camps as well as HBO, which aired the event. Plaintiffs said they were defrauded, arguing in legal filings that Pacquiao was "damaged goods," that the right was a "magnificent con," and that they would not have purchased the tickets had they known about the injury.
Appellate Judge Jacqueline Nguyen, writing for the court, did not dispute arguments by unhappy fight goers that they were never told beforehand about the injury and that the match did not live up to expectations. But none of that, she said, meant that ticket holders were defrauded.
"Although the match may have lacked the drama worthy of the pre-fight hype, Pacquiao's shoulder condition did not prevent him from going the full 12 rounds, the maximum number permitted for professional boxing contests," the judge wrote. "Plaintiffs therefore essentially got what they paid for — a full-length regulation fight between these two boxing legends."
Put simply, Nguyen said, ticket buyers suffered no injury for which they can be compensated.
Thursday's ruling has important implications for sports fans in the nine Western states, including Arizona, who might want to file similar lawsuits when all sorts of events, not just boxing, don't live up to expectations.
She said the laws protecting consumers from fraud just don't apply here.