PHOENIX — The number of Arizonans diagnosed with COVID-19 will continue to increase for at least the next month, the state's chief health officer said Wednesday.
"We believe that the peak of our illnesses will start mid- to end of April, with peak hospitalizations in May," said Dr. Cara Christ. "That's what we are trying to get ahead of."
Christ said the 15,000 hospital beds and 1,500 beds in intensive-care units will not be anywhere near enough. She figures Arizona needs another 13,000 hospital beds and 1,500 ICU beds.
Put simply, she said, the surge will be "above and beyond our current capacity of beds."
But Christ said she could not provide actual estimates of how many Arizonans eventually will be infected with COVID-19, whether they need medical care or not, nor how many might die. Aides said her department has not prepared any state-specific models.
To date, Christ said there have been 401 confirmed cases in 11 of the state's 15 counties, including six deaths.
Her comments on the upcoming peak marked the first time Christ has sketched out the anticipated depth of the problem in Arizona and how short Arizona is likely to be of hospital beds.
It came as she sent a letter to all hospitals in the state, urging them to activate their "facility emergency plans," which each is supposed to have.
REQUESTS FOR HOSPITALS, DOCTORS
Christ specifically wants hospitals to:
Implement new triage processes in their emergency rooms to better separate the cases that need more immediate attention from injuries and illnesses that can wait;
Identify additional space they have in their facilities — beyond actual rooms — where they could "take on an additional surge in patients";
Cross-train workers and medical volunteers to take on additional duties;
Come up with plans for how they will allocate scarce resources;
Look to put more than one person in single-patient rooms.
Christ said the state also is working with the military to create additional bed capacity.
"The Army Corps of Engineers is currently on site evaluating our alternate care sites," including preexisting hospital sites where additional beds could be added, and "large venues that can provide many beds in a step-down or recovery care environment for those ready to leave the hospital but unable to go home."
Christ previously announced that she has asked for two field hospitals for Phoenix and one for Tucson.
She also sent a separate letter to doctors, urging them to find ways to conserve "personal protection equipment" like gloves, gowns, face shields and medical/surgical masks.
"There are shortages, and we need to move toward reuse, extended use, and alternative sources," she wrote.
One option is to essentially group patients together with similar symptoms. For example, she said, some clinics are examining respiratory patients only during certain afternoon hours. That also means they can keep using the same gowns and masks, changing out only their gloves.
It's not just that kind of equipment that is in short supply.
"The current reality in Arizona and the rest of the country is that there are not enough available supplies (of kits) to meet testing demand," the health director told doctors.
In fact, she wants them to stop using the test as a diagnostic tool, instead simply treating all patients with respiratory conditions with the presumption they have COVID-19.
Christ also suggests doctors see as many patients as possible through telemedicine.
HEALTH INSURANCE
That dovetails with a separate executive order Gov. Doug Ducey issued Wednesday requiring health insurers to pay for procedures done through telemedicine that normally would be covered for an in-person visit.
The Governor's Office said this will help ensure that Arizonans who are sick or under quarantine can access care from their homes and avoid potentially risky trips to doctors.
The directive, which will continue until Ducey rescinds the "state of emergency" he declared earlier this month, covers all electronic methods of delivering health care, including telephone and video calls.
Potentially more significant, it ensures that doctors will not be disciplined by regulatory boards for failing to conduct an in-person examination of a patient before issuing a prescription.
Food stamps
In other announcements Wednesday, Ducey said he is asking the U.S. Agriculture Department to allow more flexibility in its food stamp program.
In general, what's known as the Supplemental Nutrition Assistance Program restricts what people can purchase, usually to certain foods for preparation at home. Ducey said he wants to allow eligible families to purchase prepared and hot meals available at grocery stores.
His request would not, however, permit food stamps to be used at restaurants.
Ducey said he wants to allow the state Department of Economic Security, which administers the program, to approve applications without first conducting eligibility interviews. That, his office said, should result in not just quicker services but also reduce the potential health risk to the applicant and to state workers.
Citing scarce work opportunities, Ducey also wants to waive the requirements that students be employed for at least 20 hours a week to keep their food stamp eligibility.
He also wants families to be able to get a maximum allotment for up to two months, a move state health officials said could provide an additional $25 to $150 monthly.
KIDSCARE ENROLLMENT
Ducey said he has received permission from the federal government to ensure that none of the nearly 37,000 children enrolled in the KidsCare program lose coverage because a parent is unable to afford monthly premiums.
The program is an offshoot of the Arizona Health Care Cost Containment System. It provides care to the children of the working poor, those who earn too much to qualify for the state's Medicaid program — nearly $30,000 a year for a family of three — but may lack the resources to purchase health insurance.
KidsCare provides coverage for children in families earning up to 200% of the federal poverty level, or about $43,440 a year. But it does require some financial input from families.
The federal government needed to grant a waiver as it provides most of the finances for the program.
AID TO HELP SENIOR CITIZENS
Ducey also announced that Arizona has received more than $5.3 million from the U.S. Department of Health and Human Services to help Arizona communities provide meals for older adults.
Photos for March 24: Tucson gets by during coronavirus pandemic
Tucson-area, Coronavirus (COVID-19)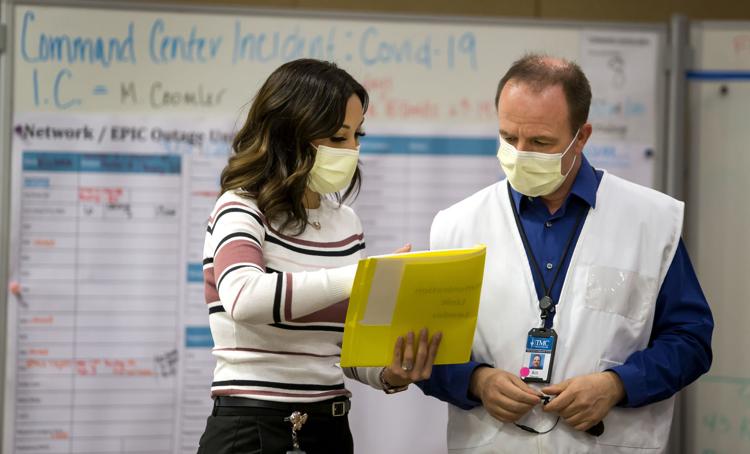 Tucson-area, Coronavirus (COVID-19)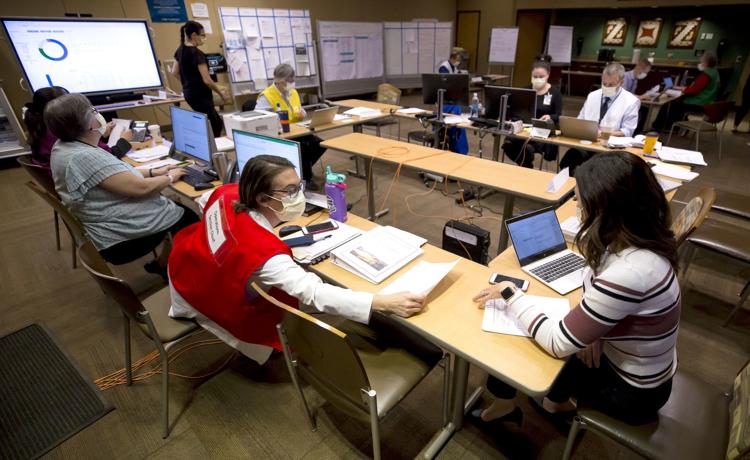 Tucson-area, Coronavirus (COVID-19)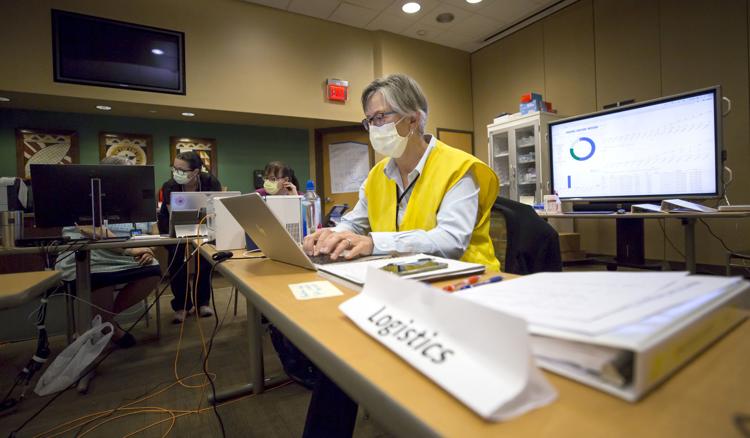 Tucson-area, Coronavirus (COVID-19)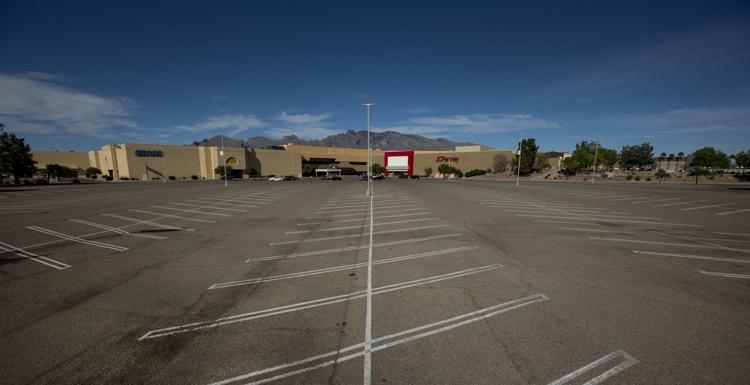 Tucson-area, Coronavirus (COVID-19)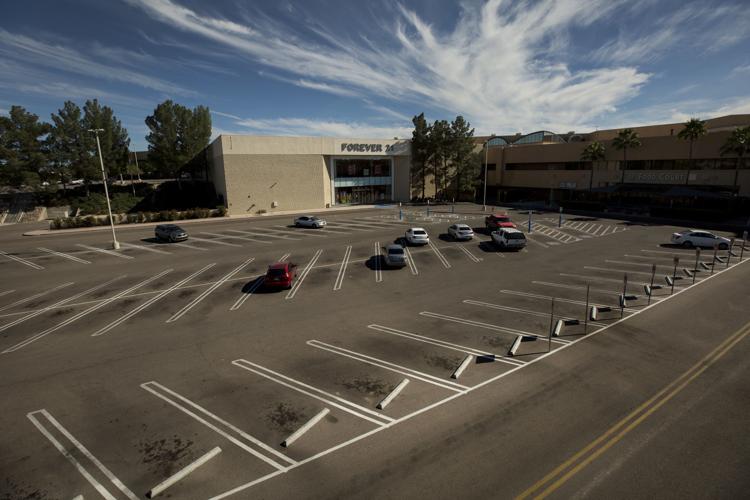 Tucson-area, Coronavirus (COVID-19)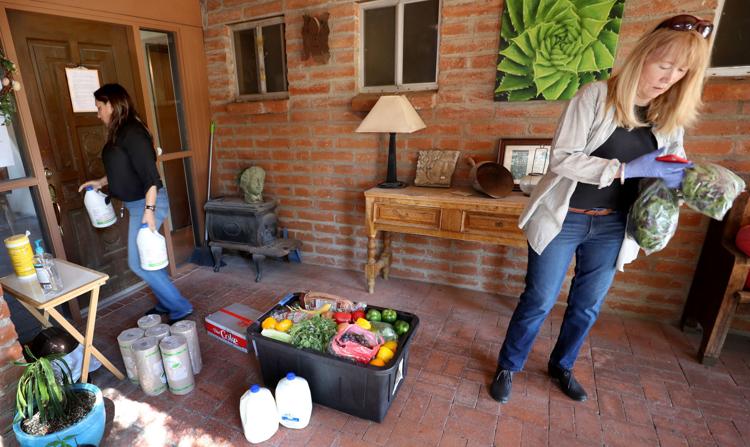 Tucson-area, Coronavirus (COVID-19)