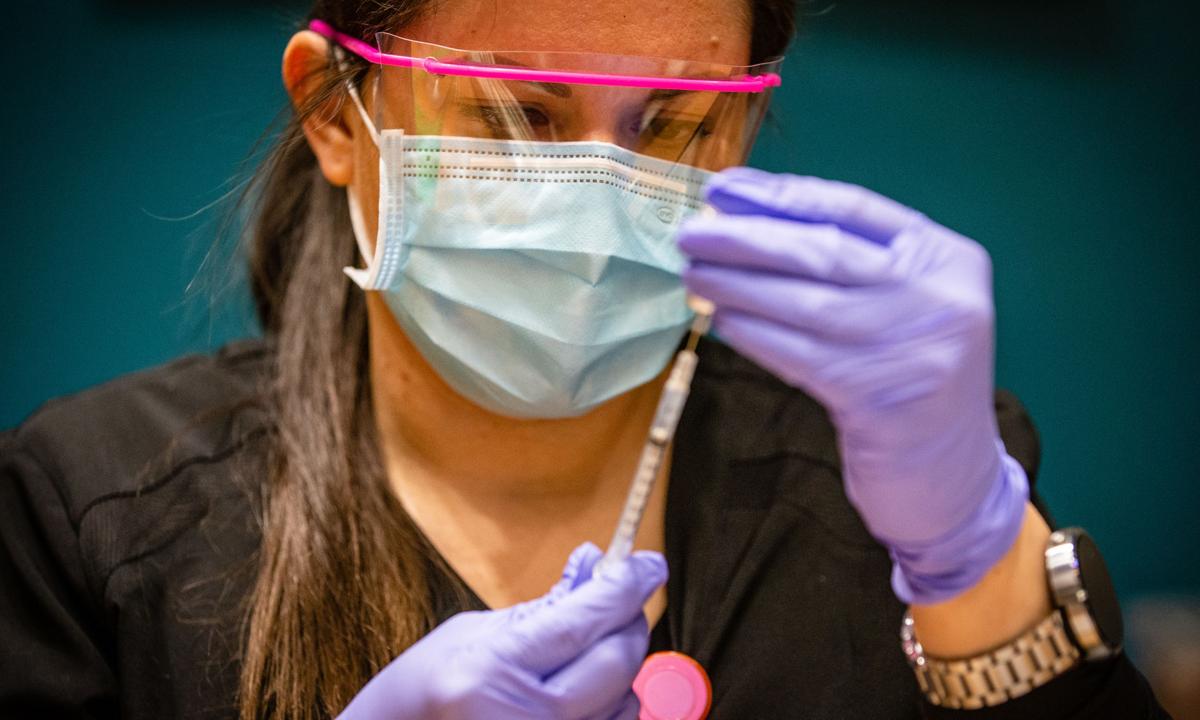 As a public-health director, Alicia M. Thompson wants to make it easy for her county's residents to get vaccinated against COVID-19.
So she was upset last week when she heard some Cochise County residents were driving eight hours round trip to get the shot at a statewide site in Glendale.
"We've worked diligently to get the systems in place to push the vaccine out to our community members, and our community members are angry," she said, explaining they do not have enough vaccine there to meet demand. "We find it very troubling. We are dispensing every dose that comes in."
Thompson is not alone in her experience: Pima and Santa Cruz counties also have too little vaccine.
But the Arizona Department of Health Services has announced opening a second statewide site in Maricopa County where, like the first one at Glendale's State Farm Stadium, they plan to vaccinate 200 to 300 people an hour. The second one, opening Feb. 1, will be at Phoenix Municipal Stadium.
"We want to make the vaccine accessible to as many people as possible," said Steve Elliott, communications director for the state's health services. "As we've said, we want to see vaccines reaching people, not sitting in freezers."
Rural counties here have asked to only get Moderna and not Pfizer vaccines, DHS director Dr. Cara Christ said Friday in explaining distribution efforts, because the Pfizer brand requires a deep freeze rural counties cannot accommodate. She said the state is using up Pfizer at the drive-thru sites.
But Jeff Terrell, health services director for Santa Cruz County, said his county does have a freezer to store Pfizer, and DHS is aware of that.
"We are ready and willing to ramp up to vaccinate more individuals as well as additional sites," said Terrell, who explained he "fought for" the initial doses they received.
The state is also hampered by low supply from the federal government, Christ said. That was supposed to change after President Trump's announcement last week that all stored vaccine would be released to the states. However, it was revealed Friday no such reserves exist.
Christ said Friday that she had not been notified about the lack of reserves but said Arizona was not depending on that increase as part of its current distribution plan.
C.J. Karamargin, spokesman for Gov. Doug Ducey, did not respond Friday to questions about the state's distribution plan and whether it would be more prudent to get the vaccine to counties rather than open a second statewide site.
"Lack of transparency"
Pima County eventually wants to open a drive- thru distribution center like the one in Phoenix, said Dr. Theresa Cullen, director of the Health Department here. But planning on what Pima County is going to receive, and when, has been challenging, she said.
"A concern for all of us has been the lack of transparency," Cullen said.
The new stadium vaccination site, along with a statewide vaccine campaign, will be funded with $65 million from federal funding, DHS director Christ said.
Arizona has been allocated $66 million for the vaccination process and $419 million for testing from the federal Consolidated Appropriation Act of 2021, but County Administrator Chuck Huckelberry said none of it is reaching the counties.
The pressure on the counties was compounded when the state, following guidance from the Centers for Disease Control and Prevention, added those 65 and older to the first part of the 1B vaccination phase, when previously only people 75 and older were in it.
"When the state chose to add 65 and older, the majority of the counties in Arizona were distressed," said Thompson of Cochise County, explaining no one had enough vaccine to meet that need. Pima and Cochise counties are not yet offering the shot to that age group for that reason.
"Need to make some decisions"
Pima County is spending over $2 million a week on COVID-19 testing, with about 3,000 people getting tested every day now compared to about 1,000 a day last month.
It's money the county doesn't have after exhausting its $87.1 million in CARES Act funding, with more than half of that spent on testing and contact tracing since the pandemic began.
Huckelberry, in a Friday memo to the county's Board of Supervisors, said if the county does not get more information about reimbursement soon, it may eventually need to cut back on testing and instead focus resources on distributing vaccines.
It's something Dr. Eladio Pereira, chief medical officer for Santa Cruz County's Mariposa Community Health Center, said is being considered there.
"At some point, we need to make some decisions about what carries a high yield. Our intent is to vaccinate fast. That's our best hope," he said. "While testing is important, we certainly want to allocate our resources to the vaccination, so that we can vaccinate quickly as the vaccine arrives."
For now in Pima County, Huckelberry said, the county is continuing to pay for testing and vaccination sites out of the its general funds and hoping it will eventually get reimbursed. The county, he said, has been "starving for communication, leadership and funding from the state."
"We're setting up six (centers) but we have not had any help from the state in doing so," he said. "We would think that if they are setting up these centers in Maricopa County, they would at least have the courtesy to ask if we need help."