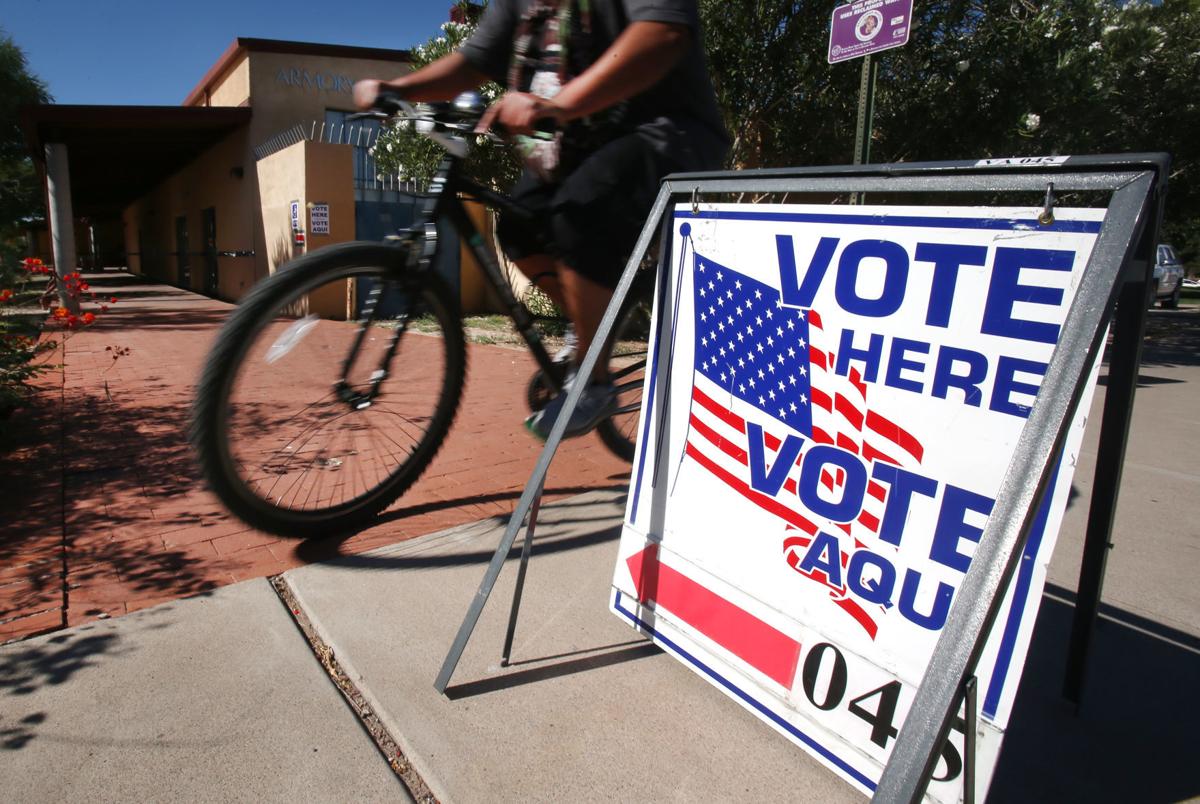 It's not enough to turn Arizona blue. But for every two people who registered to vote as Republicans since the August primary, the Democrats added three to their tally statewide.
New figures from the Secretary of State's Office show there are more than 3.7 million people signed up and eligible to vote in the general election. That's up by nearly 84,000 since the primary election in late August and more than 127,000 since the 2016 election.
Republicans maintain their statewide edge, with the most recent figures putting total GOP registration at 1,288,332 compared with 1,151,745 Democrats.
The Green Party continues to lose adherents, with registration now down to 6,463, though Libertarians added to their ranks and now number 31,583.
But the real balance of power likely rests with the 1,238,038 people who have registered without a party designation.
Where the registration figures are most likely to be relevant is in congressional and legislative districts, particularly those that have proven to be "swing" districts in the past.
One particular race being watched is in Congressional District 2, which runs from the Catalina Foothills and midtown Tucson through Cochise County, which for the past four years was represented by Republican Martha McSally. But before that it was represented by Democrats Ron Barber and Gabrielle Giffords.
With McSally locked in a tight race for U.S. Senate with Democrat Kyrsten Sinema, that creates a vacancy that both parties hope to exploit.
On paper, Democrats have a 6,357-registration edge over Republicans in the district. That is more than double the lead the party had in 2016 when McSally won a second term.
But, as elsewhere, the decision between Democrat Ann Kirkpatrick and Republican Lea Marquez Peterson could be made by the 128,237 political independents.
Meanwhile, Democratic U.S. Rep. Tom O'Halleran is hoping to hang onto his seat in CD 1 against a challenge from Republican Wendy Rogers.
That sprawling district runs from the Grand Canyon to the state's eastern border and down through Graham and Greenlee counties and portions of Pinal and Pima counties.
Two years ago O'Halleran, a Republican-turned-independent-turned Democrat, defeated Pinal County Sheriff Paul Babeu by about 21,000 votes. At the time the Democats held a 26,000-registration edge.
That edge is now down to about 24,000.
Registration numbers could make a difference in several legislative races.
In the East Valley's Legislative District 17, House Speaker J.D. Mesnard, R-Chandler, is hoping to move to the Senate. But he faces a strong challenge by Steve Weichert, as the 6,000 GOP voter-registration edge in that district two years ago has been cut in half.
LD10 on the northeast edge of Tucson has split representation in the House, with voters in 2016 selecting Republican Todd Clodfelter and Democrat Kirsten Engel.
In the past two years, though, Republican registration has declined by more than 800 as Democrats have picked up more than 630. But Clodfelter may be counting on the fact that he is the lone Republican in the race for the two seats to help him fend off a challenge from Democrat Domingo DeGrazia and Green Party candidate Joshua Reilly.
On the state Senate side, Republican Marilyn Wiles hopes to unseat incumbent Democrat David Bradley.