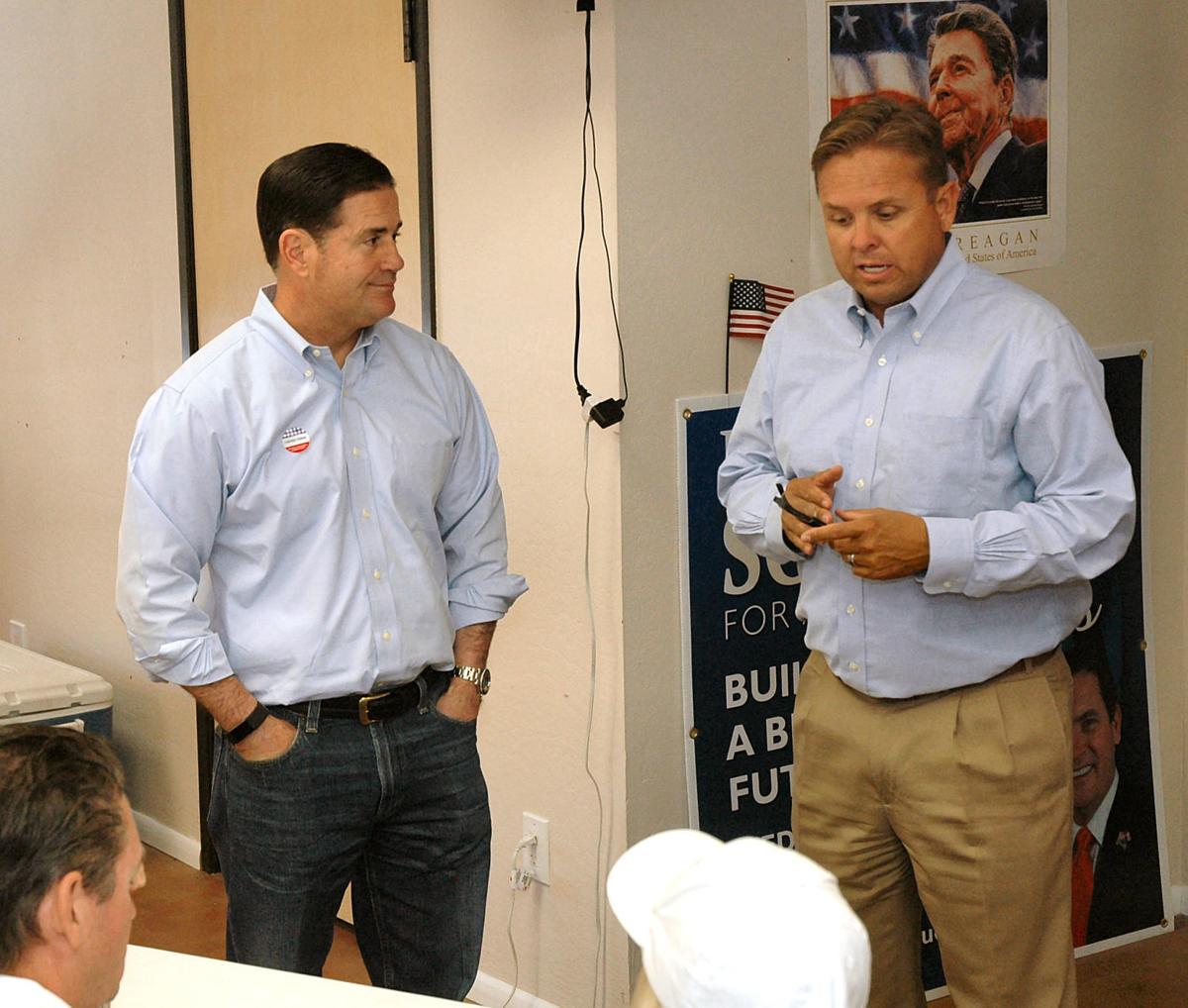 PHOENIX — Alleging voting "irregularities," the state Republican Party is launching its own "independent audit" of practices by Maricopa County Recorder Adrian Fontes — aided by a law firm that represents the party.
In a news release Friday, party Chairman Jonathan Lines said the investigation will focus on "allegations of fraud in the election."
Lines provided no examples, however. In fact, he said the plan is to have attorney Stephen Richer, chosen by the party as the auditor, set up a website for people to submit information.
The GOP inquiry also will go into the decision by Fontes, a Democrat, to open "emergency voting centers" on the Saturday and Monday before the Nov. 6 election. Lines has questioned the legality of such centers, even though they have been operated before by Republican recorders and are used in multiple counties.
Lines also wants to look at Election Day voting procedures, challenges, ballot counting and the process for reporting results.
The move comes after Republican candidates came up short on several statewide elected offices, even while Republican Gov. Doug Ducey was reelected by a wide margin.
Richer, an attorney with the Phoenix law firm of Steptoe and Johnson, lists his areas of practice as corporate, autonomous vehicles, transportation and blockchain and cryptocurrency. He declined to comment.
The state party will have its hands in the process. Lines said the probe will be conducted with the assistance of the Statecraft law firm, which has represented the party in multiple lawsuits.
An aide to Fontes said her boss "isn't interested in commenting" on what Lines is planning.
And an aide to Lines said he was on vacation and not available to answer questions — including how something planned and paid for by the Arizona Republican Party can be "independent."
Ducey sought to distance himself Friday from Lines' allegations and audit. "The election's over, the people have spoken," he said.
As to the election process, he said it can be good to examine it regularly. "I always want, and I've said many times before, that we can improve, we can reform," the governor said. "We want it to be easy to vote and we want it to be hard to cheat."
But Ducey threw cold water on the idea of having that driven by a party-led probe.
"Those are issues that can be handled in a legislative session or after the calendar turns," he said.
Get local news delivered to your inbox!
Subscribe to our Daily Headlines newsletter.