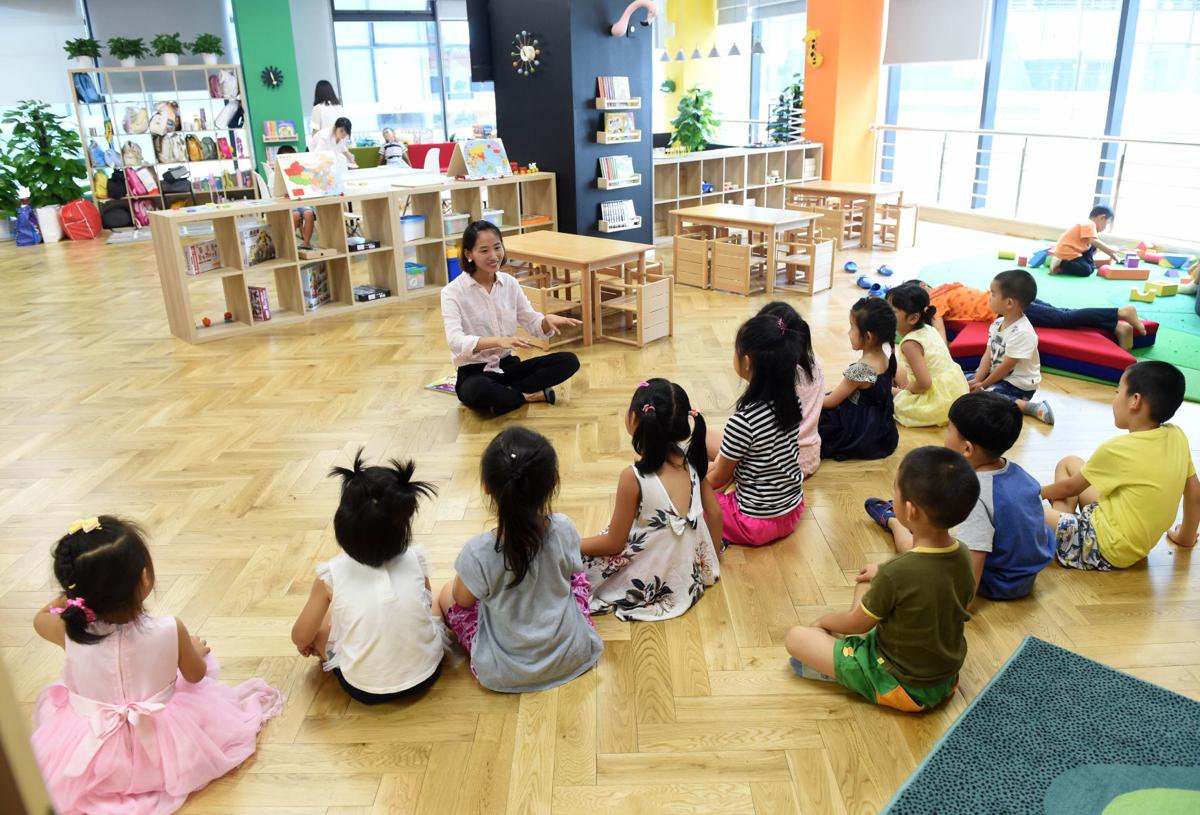 Arizona could have $56 million more available to help working-poor families access child care, but the state's new budget passed without lawmakers authorizing the funds.
The money, which will remain unused until Arizona takes action on it, is part of federal funding all states receive to help with child-care costs.
"It's our money and it's owed to Arizona and does not affect state dollars at all," said Dana Naimark, director of the Arizona's Children's Action Alliance, a nonpartisan advocacy group for children and families. "It will be sitting in our account while we have kids going without safe, high-quality child care."
Naimark said it is particularly frustrating considering the state's high rate of child neglect and the correlation between neglect and lack of access to child care.
In March, Congress approved spending $5.2 billion to increase funding for the federal Child Care Development Block Grants program in all states. The $56 million is Arizona's share of that.
Since the spending was not approved this legislative session, Arizona legislators would need to hold a special session or wait until the next legislative session to make the money available.
Gov. Doug Ducey "has every intention of putting these dollars to use," said Daniel Scarpinato, a spokesman for the governor.
"We have asked DES to work on a thoughtful plan to best use those dollars," he said.
"The issue was the Legislature had some resistance and wanted to see what DES would be doing with the dollars. We weren't going to hold up the whole budget process."
In early April, the Department of Economic Security provided subsidies to help 2,850 children who were on the waiting list for child care, briefly reducing that number to 101. But as of last week, the number of children waiting had already climbed back up to nearly 500.
Naimark said the waiting list is not an accurate way to gauge how many families need the help. The waiting lists tend to be so long that people stop bothering to sign up, she said. Other times, people have been waiting long enough that they need to be re-evaluated to see if they still qualify.
There are only two ways Arizona can use the federal funds, and that is to provide subsidies for child care or increase the quality of existing child-care programs.
The state gets about $125 million per year in federal Child Care and Development Funds, which provide most of what the Department of Economic Security uses in its child-care programs.
As part of this, Arizona is required to offer what's called maintenance of effort and matching funds — which means the state cannot claim a $37 million portion of the total grant without also spending $30 million of its own dollars on child-care-related activities.
That money is covered by First Things First, a 2006 voter initiative created to help Arizona children during their first five years by taxing tobacco products. First Things First spends enough to cover those costs through its efforts to improve child care and provide child-care scholarships.
However, the new federal funding requires no new match of state dollars.
State Rep. Regina Cobb, a Kingman Republican, said one of the reasons the funding was not approved was because it was not brought to the attention of the legislators until later in the session. She said DES did not have it in its budget and so it was unclear how the funds would be spent.
"When we did figure out that we had those funds, the budget was pretty much set," Cobb said.
DES spokesman Brett Bezio was not able to answer questions Friday about what information the department had provided to lawmakers.
Rep. Randy Friese, a Tucson Democrat, said it would have been simple to pass an amendment to make the funds active.
"It made no sense to us because it did not require spending or changing the budget in any way," he said.
Get local news delivered to your inbox!
Subscribe to our Daily Headlines newsletter.