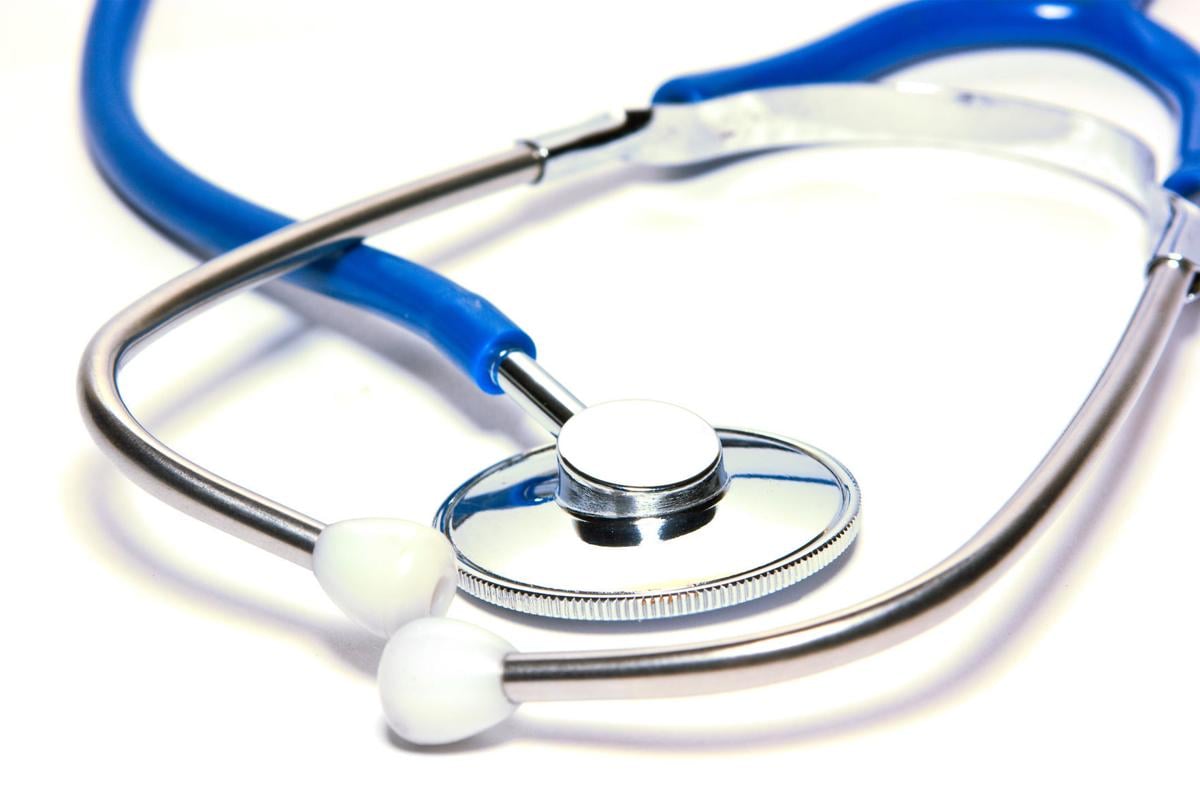 Arizona's effort to place a five-year lifetime limit on Medicaid enrollment is on the back burner.
The state has postponed discussion of imposing lifetime limits and is instead focused on moving forward with adding work requirements for certain Medicaid enrollees, Arizona agency deputy director Jami Snyder said last week.
"We have removed the lifetime limit from the waiver request, really for the purpose of expediting approval of the work requirements request," Snyder said Wednesday during a State Medicaid Advisory Committee meeting in Phoenix. The state must submit what's called a waiver request to the federal government in order to impose changes to Medicaid.
Snyder's comments came two days after the federal government rejected a request from Kansas to impose three-year lifetime limits on its Medicaid program.
During public forums held throughout Arizona last year, including Tucson, critics said putting a time limit on Medicaid enrollment could leave people without health coverage at a time when a safety net is most needed.
Arizona's Medicaid program — the Arizona Health Care Cost Containment System, or AHCCCS — is required by a 2015 state law to ask the federal government every year for approval to impose a five-year maximum lifetime limit as well as a work requirement on "able-bodied" AHCCCS enrollees over the age of 19.
Legislators who supported the law, many of them angry over Arizona's expansion of Medicaid in 2014, said they wanted to tighten eligibility as a way of incentivizing people to gain financial independence from government support. They also said they wanted to ensure the fiscal viability of Medicaid in Arizona.
Enrollment in AHCCCS jumped 26 percent in the one year after the state expanded Medicaid in January 2014. The program now covers 1.85 million Arizonans — one in every four state residents.
Health policy expert Dr. Dan Derksen, a University of Arizona public health professor, said he's not surprised the Trump administration rejected the Kansas request. An approval would have contradicted the Social Security Act and long-standing precedent, rules and regulations, he said. Many experts had predicted swift legal challenges to lifetime limits had the request been approved, he added.
In Arizona, Medicaid lifetime limits would have the effect of higher rates of uninsured people and "skyrocketing uncompensated and charity care provided in safety-net hospitals and health providers, especially in rural areas," Derksen said.
Approval expected
Arizona's first federal waiver request to add lifetime limits and work requirements was rejected by the Obama administration in the fall of 2016 on the grounds that work requirements and lifetime limits could undermine access to care.
Since Donald Trump became president and appointed Seema Verma as administrator of the federal Centers for Medicare & Medicaid Services (CMS), the federal government has approved Medicaid work requirements in four states: Kentucky, Indiana, Arkansas and New Hampshire.
In a letter to state governors sent in March 2017, Verma and then-Health and Human Services Secretary Tom Price said they would give states more freedom and flexibility to structure their own Medicaid programs.
But the rejection of the Kansas request indicates that flexibility apparently does not stretch as far as imposing time limits on Medicaid enrollment. No state currently has Medicaid lifetime limits.
Snyder told the Medicaid advisory panel that Arizona's decision to postpone lifetime limits preceded the federal government decision on Kansas.
An April 2 letter from AHCCCS Director Tom Betlach to Gov. Doug Ducey says that in order to move forward with negotiations with federal officials about work requirements, AHCCCS would be "excluding the lifetime limit from discussions at this time."
Work requirements
A public comment period last year yielded heavy criticism of the work requirements. AHCCCS officials and Ducey's office say they addressed many of those concerns in the waiver proposal submitted last year.
AHCCCS officials last week said the current draft work requirements call for "able-bodied" enrollees between the ages of 19 and 49 to spend at least 80 hours per month employed, actively seeking employment, in school or participating in job training or other qualified support activities like life-skills training and health education.
However, the agency has a long list of reasons that people could be exempt from the work requirements, among them serious mental illness, being a victim of domestic violence, pregnancy, former foster care youths up to the age of 26, homelessness and acute medical events.
The latest agency estimate is that about 200,000 enrollees could be affected — revised from a prior estimate of 400,000 enrolleees.
"Negotiations with CMS are ongoing. They've been moving fairly quickly," Snyder said during the meeting.
"We're hopeful that we'll receive approval in the next couple of months. ... The negotiations I think are moving much more swiftly than we perhaps contemplated or have seen with other waiver requests more recently."
Snyder also said AHCCCS officials are in talks with officials from the Arizona Department of Economic Security about how to put the work requirements in place.
The "devil is in the details" of how to define some of the exemptions to work requirements, she said.
Another issue to address is how to document an exemption, as well as how to document adherence to the work requirements, she said.
Kentucky has created a computer web portal that allows people to self-report their status, for example.
Critics have said the work requirements would adversely affect a vulnerable group of Arizonans who could lose health coverage for not meeting the requirements or for not doing the paperwork to prove compliance.
Others have questioned the administrative costs of putting in work requirements.
Snyder said there's "no cost discussion yet," but part of the reason is that AHCCCS is still in discussions about the parameters of the waiver.
Contact health reporter Stephanie Innes at 573-4134 or email sinnes@tucson.com. On Twitter: @stephanieinnes
Get local news delivered to your inbox!
Subscribe to our Daily Headlines newsletter.