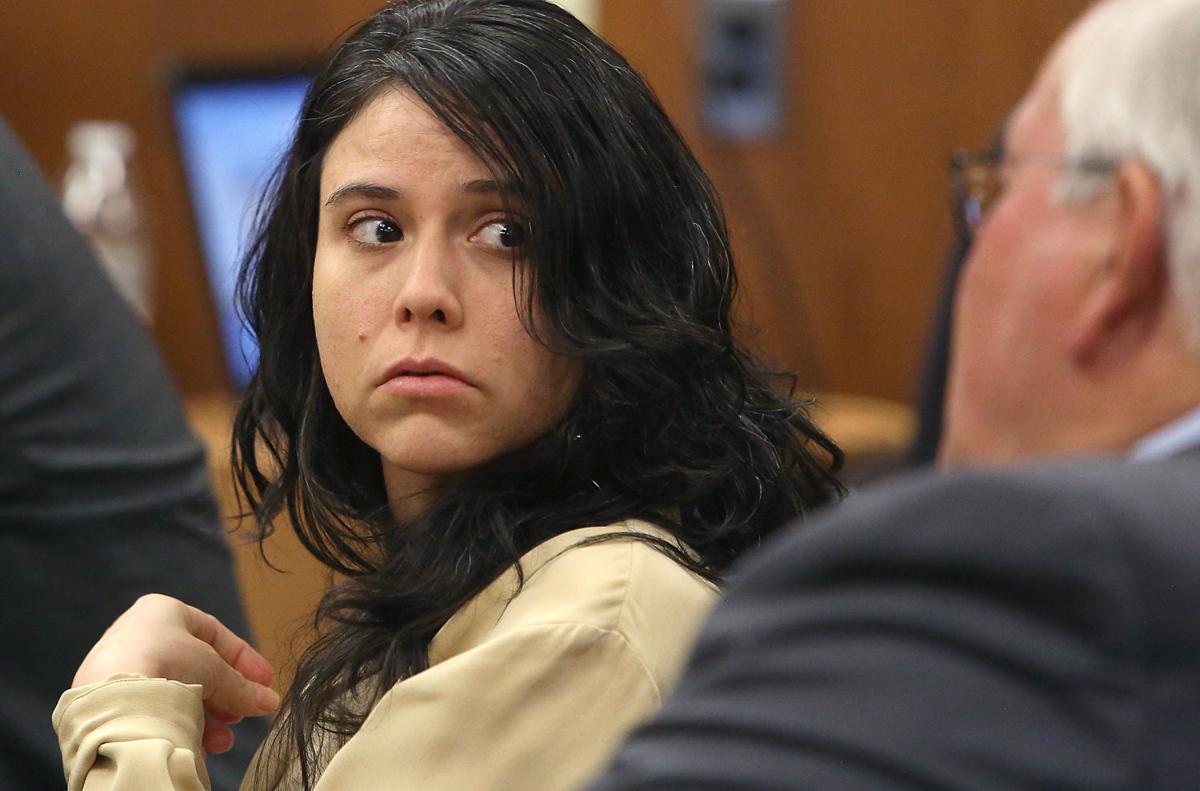 PHOENIX — People who say they were forced to break the law need not prove they were in immediate danger to escape being convicted, the Arizona Supreme Court ruled today in ordering a new trial for a Tucson woman convicted of imprisoning her three daughters.
In a decision with significant implications, the majority said Sophia Richter should have been allowed to claim she was acting "under duress'' when she kept her three daughters locked up for months in squalid conditions.
Richter never denied that the girls, ages 12, 13 and 17, were kept locked in a room where they were fed rancid food, given moldy water and were allowed to go to the bathroom only by signaling Sophia and her husband, Fernando, the girls' stepfather, by means of closed-circuit cameras. But she argued that she was too scared of her husband, the girl's stepfather, to help them.
Pima County Superior Court Judge Paul Tang rejected her request to testify and present evidence that she acted under duress.
That would have included testimony from a doctor that she suffers from post-traumatic stress disorder based on "the many months, if not years of abuse suffered ... at the hands of Fernando.'' She also sought to present photographs of "numerous scars'' she said were inflicted by him.
Tang, however, said she was claiming "battered woman syndrome,'' which he said is not allowed in Arizona. After being found guilty of kidnapping and child abuse she was sentenced to 20 years in prison.
But Chief Justice Scott Bales, writing for himself and three of his colleagues, said Sophia's claims were more specific than that.
For example, he said she believe that if she resisted she would either be seriously harmed or killed, or that her children would as well. And she submitted evidence of wounds and blood on her body that police documented on the day of her arrest.
But Justice John Lopez, writing for himself and the other two justices, said Arizona law requires someone to show that they acted in response to a "threat or use of immediate physical force.'' And he said the evidence she presented does not fit that legal definition.
Today's ruling does not mean Sophia is off the hook. Instead, it sends the case back to court for a new trial where she can present the evidence that was not allowed the first time.
Fernando, who faced the same charges plus aggravated assault, was sentenced to 58 years in prison. He lost his appeal last year.
Get local news delivered to your inbox!
Subscribe to our Daily Headlines newsletter.