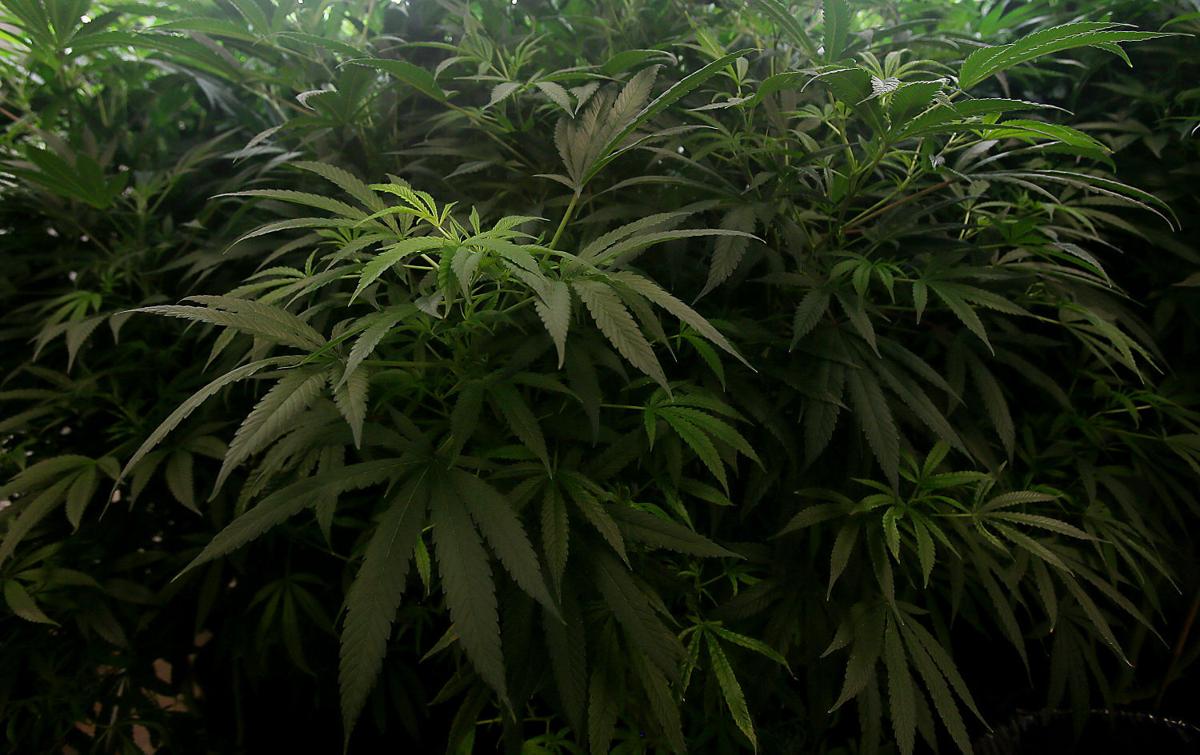 PHOENIX — The Arizona Supreme Court won't repeal rules that threaten lawyers with disbarment if they help clients get, sell or use marijuana legally under a 2010 voter-approved law.
The high court rejected without comment a petition that would legally allow lawyers to help clients deal with the Arizona law that allows certain individuals to possess and certain businesses to sell and grow marijuana. The justices gave no reason for their decision.
In doing so, the court is affirming existing rules that forbid lawyers from assisting clients "in conduct that the lawyer knows is criminal."
While the Arizona Medical Marijuana Act makes marijuana legal for some, the sale, possession and use of the drug remain a felony for all under federal law.
Attorney Patricia Sallen, who urged the high court to alter the rules, said current rules leave lawyers at risk over what they can tell clients who want to get into the marijuana business. That is important because an attorney can be reprimanded, suspended or even disbarred for violating the rules.
The court's refusal has potentially deeper implications.
It comes as voters are to decide whether to expand state law and allow any adult to possess and use the drug. And if that is approved, it means a whole new set of Arizona laws on marijuana that lawyers may be ethically unable to help their clients navigate.
Whether that will pass remains an open question. Two new polls suggest a close race, with one putting approval at 40 percent and one at 50 percent.
The problem the rule creates for lawyers does not bother Maricopa County Attorney Bill Montgomery, who opposed what Sallen wanted to do.
Lawyers have taken an oath to defend state and federal laws, he said. And that, said Montgomery, means they cannot counsel anyone on activities that remain federal crimes.
Nor was Montgomery concerned that the ethical rules could result in some individuals and businesses being without legal help as they try to navigate state laws legalizing marijuana.
"You're not entitled to (legal) help to break federal law," he said.
"That's called a conspiracy," Montgomery continued. "And that makes the attorney an accomplice."
The fact that the Supreme Court was even looking at the issue came as a surprise to Ryan Hurley, who has been active in representing dispensary owners and others since the 2010 law was approved.
But Hurley said he is hoping the justices' refusal to provide some cover for lawyers like him is not an indication that he could end up in trouble with the court. Hurley said, if nothing else, there is a 2011 opinion by the State Bar of Arizona.
That opinion says lawyers may advise clients about complying with the Arizona Medical Marijuana Act. That includes helping them establish business entities and representing them before government agencies.
That opinion does require attorneys to advise clients about the "potential federal law implications and consequences."
But in her petition to the high court, Sallen told the justices that opinion is just that, an opinion, and something that may not be enough to assure lawyers they can help their clients on issues related to medical marijuana. Specifically, Sallen said the opinion does not trump the actual written rule — the one the court refused to alter — and does not necessarily protect a lawyer from being disciplined.
"Strictly applied, this means that by advising and helping clients conduct business under Arizona's medical marijuana law, lawyers would be engaging in criminal conduct under federal law," Sallen wrote to the court, and thus would be violating the written rules by which attorneys must act.
So she proposed amending the rules to say that attorneys can assist a client "regarding conduct expressly permitted by Arizona law" as long as the lawyer tells the client about the legal consequences under federal law.
Montgomery said that amending the rules is not an answer and called it "disingenuous" for attorneys to acknowledge the violation of federal law and then advise clients how to break it.
"It speaks to a disregard for the law that does more to harm lawyers as a profession than just about anything else," Montgomery said of the desire to change the rules on attorney discipline. "It makes us all just a bunch of hypocrites (to say) 'Follow the law unless I tell you you can't.'"