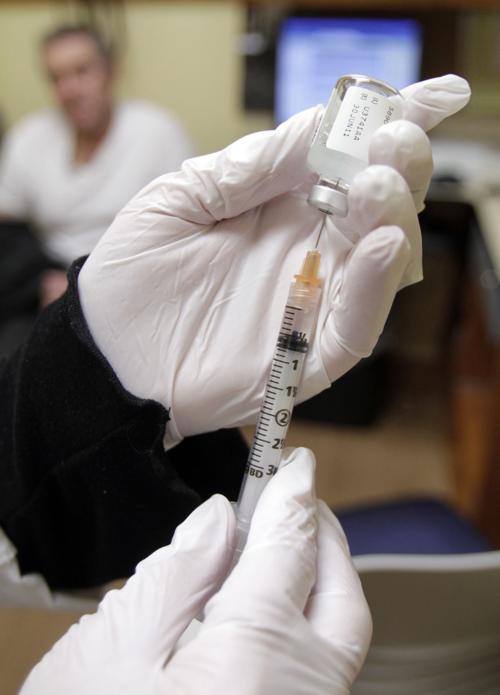 PHOENIX — Arizona will provide the flu vaccine at no charge to people without insurance or with limited coverage, Gov. Doug Ducey announced Monday.
While the vaccine itself will be provided at no charge, people may still be faced with paying some sort of fee to a medical provider to administer it, said state Health Director Dr. Cara Christ. It will depend on the providers.
No estimate of the cost to taxpayers was provided.
There also are plans for expanded availability.
"It's simple: As early as next month when you stop by certain sites for a COVID-19 test you'll be able to get a flu shot as well," Ducey said.
The state also is trying to provide incentives for the more than 1.8 million people enrolled in the Arizona Health Care Cost Containment System, the state's Medicaid program, to get vaccinated.
That includes a promise of a $10 gift card, although no details were immediately available.
Asked whether it's too early to get vaccinated, given that the immunity is not perfect, Christ said she doesn't see it that way.
"Our typical flu season runs October to March, with a peak of cases around February," she said. "But, as we always say, influenza is predictably unpredictable. So the sooner you can get vaccinated, the better."
One big worry for health officials is having to battle both the seasonal flu and a potential second spike of COVID-19 cases.
However, the state continues to allow more businesses to reopen, raising questions for the governor about whether things will again get worse.
"We don't know, OK?" Ducey answered. "But we're going to prepare as if it is."
Christ agreed: "I don't know if we know what the future holds," she said. "We are anticipating that we will see additional cases."