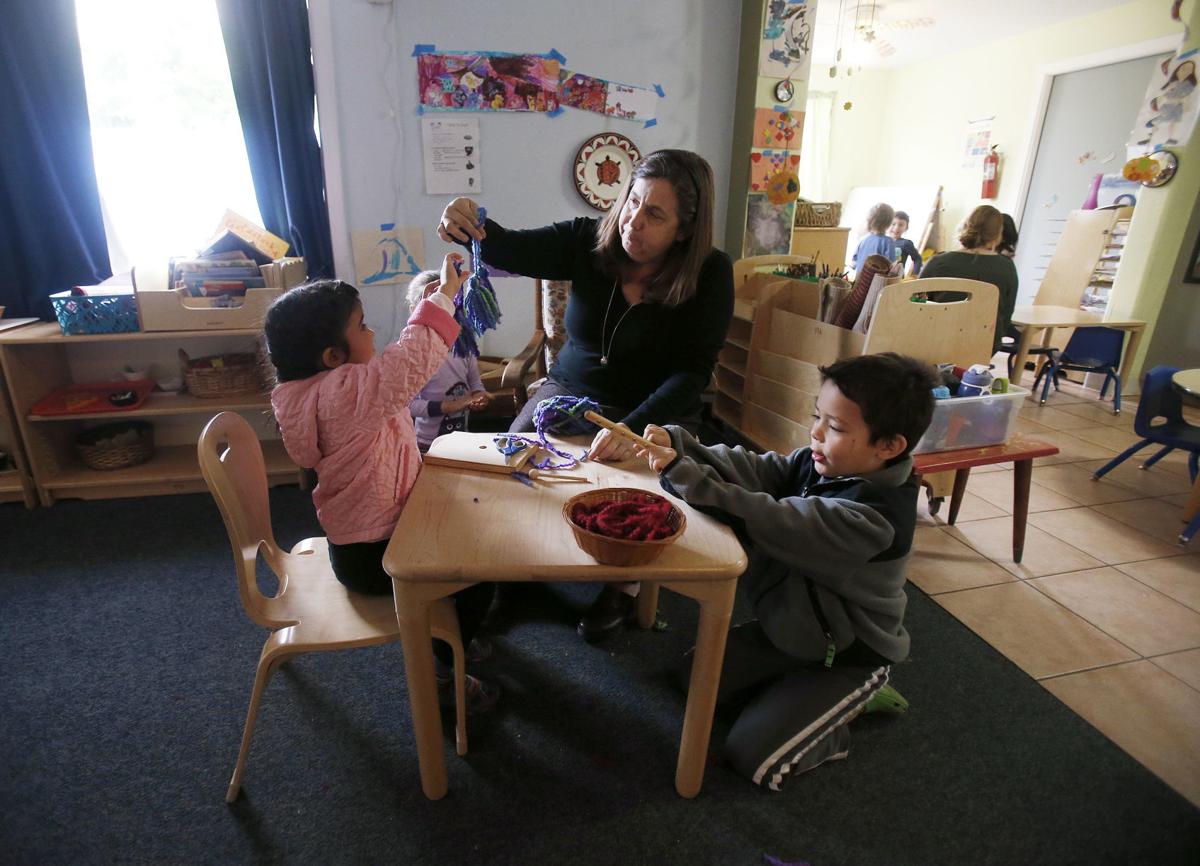 Gov. Doug Ducey and the Arizona Department of Education are working with school districts across the state to launch a child care program for children of first responders, critical health-care workers and essential public sector workers, including child-safety workers.
"This initiative will offer critical support for the women and men working on the front lines to respond to COVID-19," Ducey said in a prepared statement. "We will continue to work with our outstanding school leaders all across Arizona to provide more capacity to serve these families."
The announcement comes after the state extended school closures through at least April 10 in an effort to slow the spread of the novel coronavirus.
State and school officials are figuring out which school districts, sites and communities will be a part of the effort, as well as what essential workers would be eligible for the service.
The Arizona Department of Education has heard from district leaders across the state who have the "resources, ability and will" to provide child care for these workers, said spokeswoman Morgan Dick.
"For certain communities, that is just not going to be feasible," she said, adding that it depends on having enough caretakers and funding and what the level of need is.
Tucson-area schools don't have anything in the way of child care for front-line workers up and running yet, said Pima County Superintendent Dustin Williams. Flowing Wells School District began offering this service, but few families were using it, he said.
With the number of cases and deaths from the coronavirus increasing daily throughout the state and nation, the need for day care of front-line workers' children could change as well.
"Obviously, the districts will work in any capacity to do it," Williams said. "It's just figuring out the logistics of it and what that looks like."
Tucson Unified School District would like to offer child care for front-line workers, said Superintendent Gabriel Trujillo on March 18. He estimated the district would have around 300 available slots while allowing for small groups and social distancing.
TUSD is working on plans and will have more details by the end of the week.
Some districts in the Phoenix area were already beginning to provide such services, including Dysart Unified, Madison Elementary and Chandler Unified school districts, says Kaitlin Harrier, education policy adviser for the governor.
The Department of Education sent out surveys to see what various schools and districts could provide and what resources they would require from the state, she said.
At the sites, which the state is calling "Arizona Enrichment Centers," children, staff and volunteers will have their temperatures taken before entering. Anyone with a fever won't be admitted, a news release from the state said. While the effort is ongoing to identify staff and volunteers, everyone working with children will have appropriate background and fingerprint clearances.
Other safety measures include meeting social distancing needs and frequently disinfecting surfaces, following guidance from the Centers for Disease Control as well as state and local health departments.
Children of eligible workers will be offered a site based on their home address. Districts are also working to select schools in close proximity to hospitals to add convenience for health-care workers, the news release said.
The state hopes to have Arizona Enrichment Centers up and running early the week of March 30.
"This has to be done right because we're talking about the care of children, so we want to be as quick as we possibly can but we know we need to be very careful as well," Harrier said.
Contact reporter Danyelle Khmara at dkhmara@tucson.com or 573-4223. On Twitter: @DanyelleKhmara
Concerned about COVID-19?
Sign up now to get the most recent coronavirus headlines and other important local and national news sent to your email inbox daily.