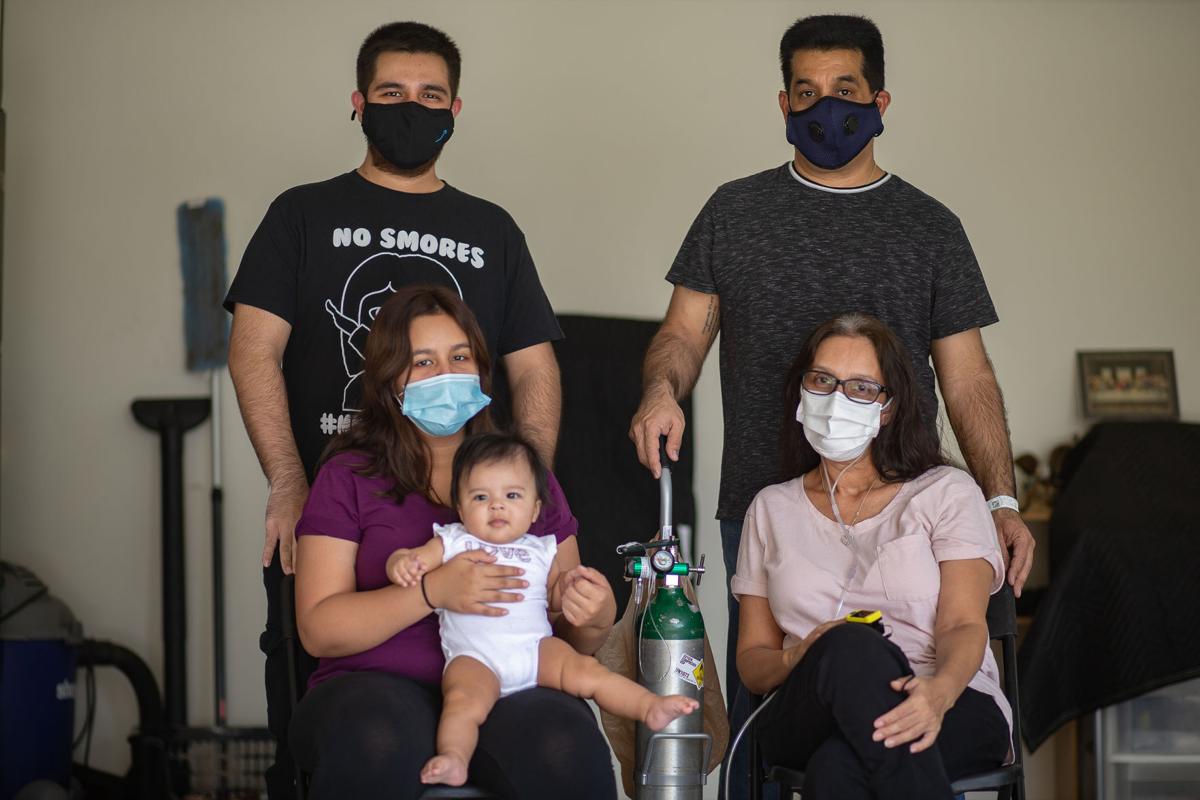 Children are not as susceptible to the worst effects of COVID-19, but that doesn't mean they're not getting sick or even dying, according to a ranking that lists Arizona's youth outbreak as one of the nation's worst.
The American Academy of Pediatrics publishes its findings weekly and, while comparisons are difficult because states report differently, the data as of Aug. 20 shows Arizona leads the nation with 975 children and teens hospitalized, 12 deaths and a positivity rate of 17.8%.
In Pima County as of mid-August, there had been 2,338 cases of COVID-19 recorded for those under 20 while there have been 24,754 cases statewide for that age group.
The county also reported 15 hospitalizations for children ages 4 and under, five hospitalizations for children ages 5 to 9, and 42 hospitalizations for those between the ages of 10 and 19.
There's no record of anyone from Pima County younger than 20 dying of coronavirus.
Here's why it's difficult to compare states: Arizona reports its pediatric data up to age 20, while other states may include those under 18 or even under 24 years old. Additionally, not all states report to the AAP in every category.
Florida, another state hit hard by the pandemic, reported 420 child and teen hospitalizations and three deaths as of Aug. 20, for example, but records its pediatric data for ages 14 and under.
"Another limitation is that not all states have had equal access to testing kits early in the pandemic or even now," said Dr. Sean Elliott, a pediatric infectious-disease specialist at Tucson Medical Center, 5301 E. Grant Road, and COVID-19 consultant for the AAP's Arizona chapter.
"So there are different strategies of testing asymptomatic or mildly symptomatic patients, which will be most children and adolescents."
Even with all of that taken into consideration, however, Elliott said the findings are critical.
"My hope is that this information will improve the awareness that pediatric illness with COVID-19 is not absent or mild but in fact is a significant percentage of Arizona's total daily burden, at 12% in the AAP report for mid-June to mid-July," he said.
"Similarly, I hope that by notifying the community at large that children are indeed getting sick with the disease, we may be able to drive improved adherence to social distancing and mask-wearing motivated by a desire to protect an innocent, at-risk population."
Other factors that could be influencing the number of pediatric patients in Arizona will take time to understand, including the role of preexisting medical conditions as well as the state's racial, socioeconomic and ethnic diversity.
"Not getting near her"
For Julia and Peter Alvarado, concerns about their granddaughter have been constant since all four adults in their home became sick in early July.
The baby's mother, Alexis Alvarado, 21, soon realized she was too concerned — and too sick — to care for her 5-month-old daughter, Raelynn.
"My dad took over once we found out we found out I was positive," she said. But soon Peter Alvarado became sick as well, and Raelynn went to stay with her father's parents for a month.
While Alexis believes her baby would be OK if she contracted the virus, she said there are too many unknowns to take such a risk.
Julia Alvarado, 51, agrees.
She had been hospitalized for over a month when she got out Aug. 16, and she still uses oxygen. The couple's 26-year-old son, Christopher, was put on a ventilator and is recuperating now.
Before they brought the baby home, Julia Alvarado said, they had the whole house disinfected. And they are still extremely careful as they care for Raelynn.
"I'm not getting near her at all right now," she said. "It's not easy."
"A void of information"
Right after the pandemic started in March, Dr. Katri Typpo realized there was little information available about how children and teens were being affected by COVID-19, or about what treatments could be used if children became sick.
Typpo, division chief of pediatric critical care at the University of Arizona College of Medicine, worked with colleagues to reach out to other pediatric intensive care units, or PICUs, around the world.
The health-care workers soon began to share what they were seeing, and that information is now being shared regularly online between professionals from 161 medical sites worldwide.
"It was just something we could do help our community learn to care for children who would come in for COVID," said Typpo, who is also a critical-care doctor at Banner's Diamond Children's Medical Center, 1625 N. Campbell Ave.
"There was a void of information about how pediatric intensivists were treating these patients."
The information doesn't change what Typpo and her colleagues are doing here, she said, but it helps to guide them in the absence of more concrete scientific literature.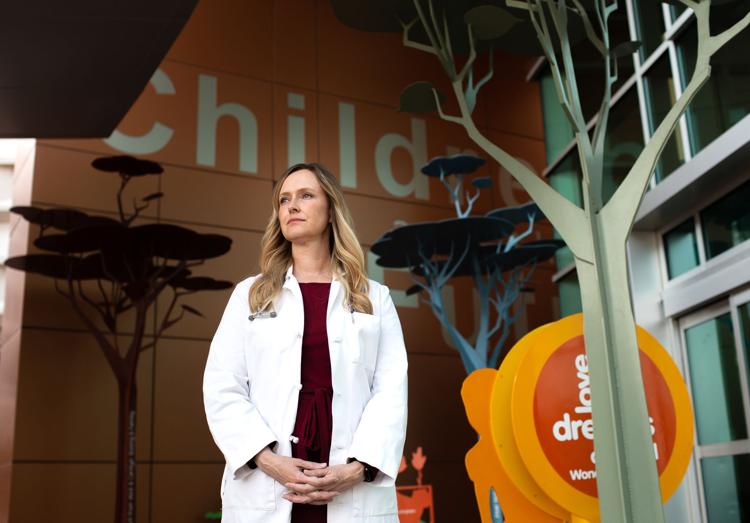 "With access to care they do very well"
In addition to talking about children with typical symptoms of COVID-19, they are also discussing those diagnosed with multi-system inflammatory syndrome, or MIS-C, with the C standing for children.
Children usually require hospitalization for MIS-C, the U.S. Centers for Disease Control and Prevention reports, and often develop the syndrome two to four weeks after having COVID-19.
It's not clear exactly how or why the inflammatory syndrome in children occurs, but experts believe it's a delayed reaction to coronavirus infection. The children who get it typically have antibodies for the virus or showed symptoms of COVID-19 earlier, although a large number never had symptoms.
Most of the MIS-C patients Typpo has cared for are over age 5.
She said since the number of these pediatric patients is relatively low, she couldn't provide exact numbers due to patient confidentiality.
The state's Department of Health Services has received several reports of MIS-C, said Holly Poynter, a DHS public information officer, but since not all of the reports have been investigated, she said she could not release specific numbers.
When children show signs of MIS-C, Typpo said, it's critical to seek care quickly.
Symptoms to watch for include fever and rash, feeling unusually tired, stomach pain, vomiting, diarrhea and, sometimes, red eyes and conjunctivitis.
"This seems to present relatively quickly with fever and multi-organ involvement," she said.
"A good thing for parents to know is that, even though kids can get quite ill with it, with the access to care they do very well."
Medical workers are also seeing cases of MIS-C at TMC.
"Tucson Medical Center has had a fair number of children admitted for COVID-19, including a few with severe COVID-19 and COVID associated MIS-C," said TMC's Dr. Sean Elliott.
"My rough estimate is that TMC sees two to four pediatric COVID patients per week. Most children do not have severe symptoms or disease. There is the rare exception of children who develop MIS-C, but this is, overall, a rare event."
Elliott said most children who have required ICU care in Arizona are those who have the more typical symptoms of severe COVID-19 disease, and require respiratory support, oxygen and even intubation and ventilation.
Children with MIS-C who get help quickly can get care in a regular pediatrics ward, Elliott said.
Most of the pediatric patients at Diamond Children's with COVID-19 are inpatient and not in the ICU, Typpo said, and most who have needed critical care have done well.
Get local news delivered to your inbox!
Subscribe to our Daily Headlines newsletter.