Jessica Cox smiled as she faced about 40 of her relatives and friends, her back to her plane as it taxied behind her. The rumble of the engine and the buzz of the propeller got louder, then stopped.
"Can I turn around?" Cox said.
Her smile widened as she turned to see the white and yellow plane with a black checkered pattern on one wing and around the cockpit.
"Oh wow," she said, approaching the airplane and removing her shoes to climb in.
Cox, who was born without arms, has been flying for more than 10 years. On Saturday, she got her own plane for the first time — a single engine 1946 Ercoupe.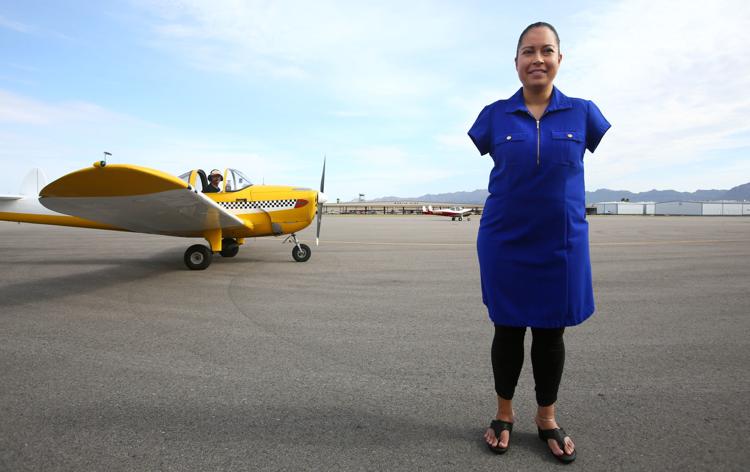 Tim Treat, a Nevada pilot and "retired fan of Jessica Cox," donated the plane to her foundation, Rightfooted Foundation International.
"It was like an unreal moment because I've been renting planes over 10 years now and I never thought I would have one given to me for the purposes of the foundation," Cox said.
Family, friends and supporters celebrated Cox's gift Saturday morning with breakfast and coffee at Richie's Cafe at Ryan Airfield west of Tucson.
Through the foundation, Cox mentors people with disabilities, mostly children, and advocates for disability rights.
The plane will be used to inspire people she works with through the foundation, Cox said. She said she's working toward getting a private pilot's license in order to take passengers on flight, furthering the goal of empowering people with disabilities.
She will also rent the plane out to the Desert Sport Flyers Club, an aviation club where anyone can pay a membership to fly.
Treat listed the plane for sale in Tahoe, Nevada, for $23,000, but when Cox called him and he learned the plane would help her foundation, he told her he could not accept her money.
"When she called to buy it, I didn't even hesitate," Treat said, as he tried to hold back tears. "I knew it was the right thing to do, just give it to her."
He said Cox is well-known in the flying community, and he was surprised to learn she didn't already own a plane.
The Ercoupe she got Saturday is the only plane model she's able to fly because it doesn't have rudder pedals, allowing Cox to fly the plane with her feet. Cox flies with her left foot on the throttle and her right foot on the yoke.
The plane was parked in a hangar at Ryan Airfield since Thursday. Cox said she fought the urge to see it until Saturday morning because she wanted to experience seeing it for the first time with Treat and with her family and friends.
Cox took her plane out for a spin Saturday, one of the easiest Ercoupes she's ever flown, she said.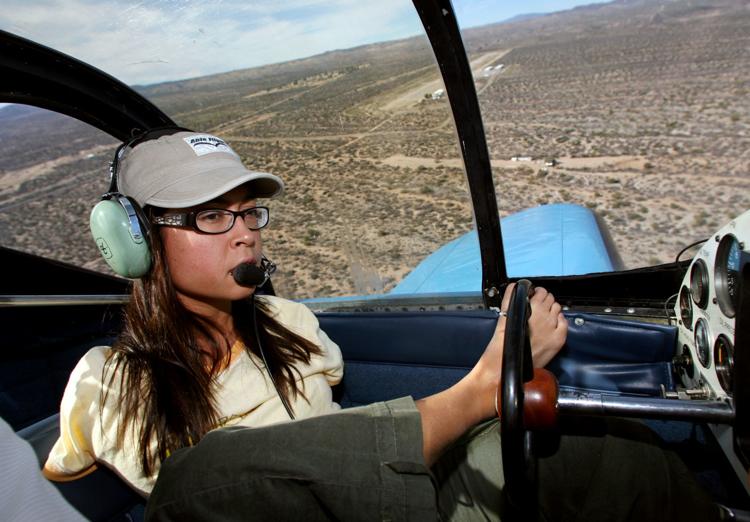 "It's a phenomenal airplane," Cox said. "The ease of me flying was different than my other experiences, and the moment I took off I had a huge smile on my face.
"I was so focused and yet I was ready to feel what that plane was going to be like," she added. "And boy, does it have a powerful engine."
Cox earned her Federal Aviation Administration sport pilot's license in 2008 and has since flown about 200 hours.
The 2005 University of Arizona graduate started her own business, Possible Thinking, offering motivational speaker services around the world.
New airplane for Jessica Cox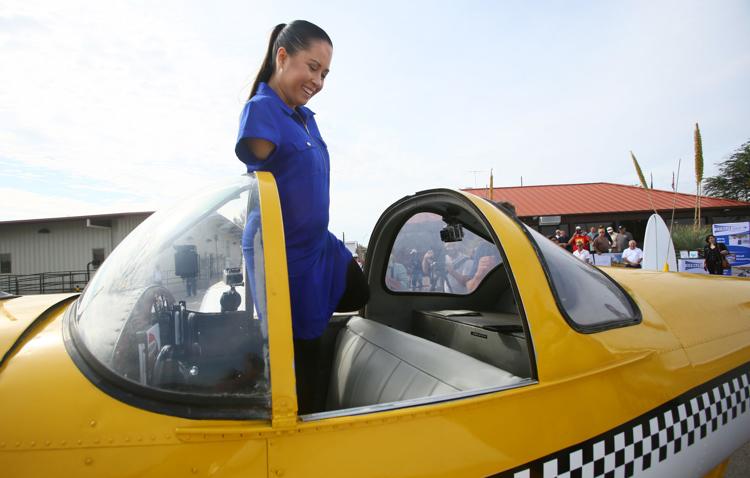 New airplane for Jessica Cox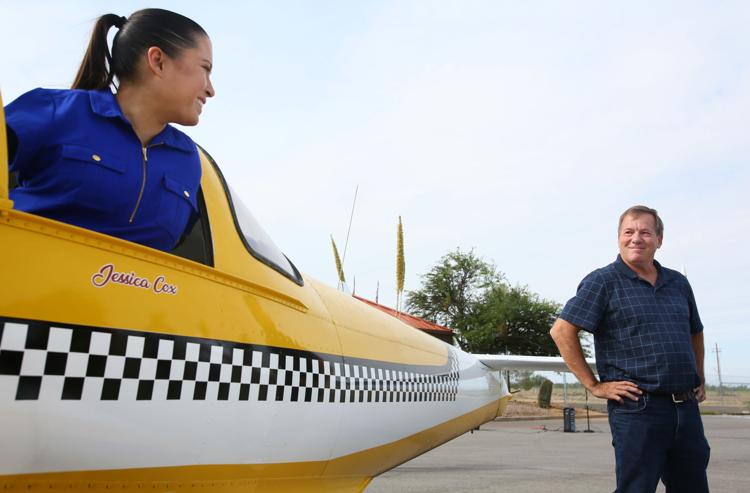 New airplane for Jessica Cox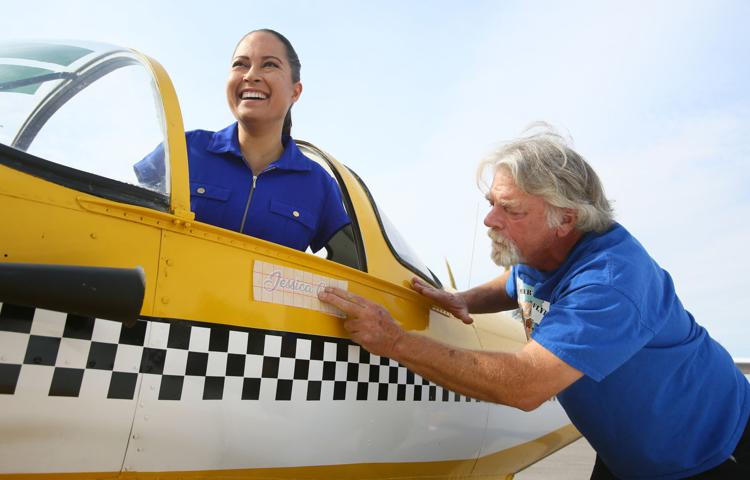 New airplane for Jessica Cox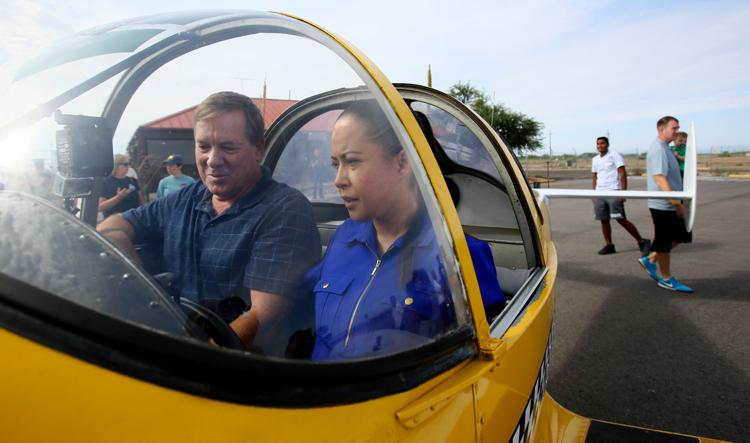 New airplane for Jessica Cox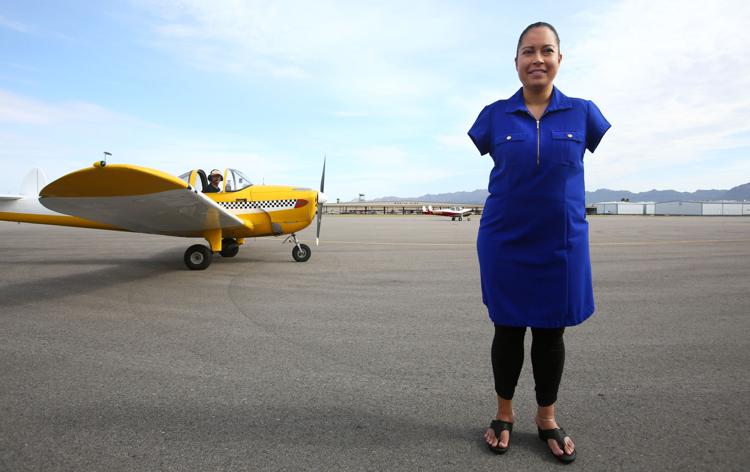 Jessica Cox
Jessica Cox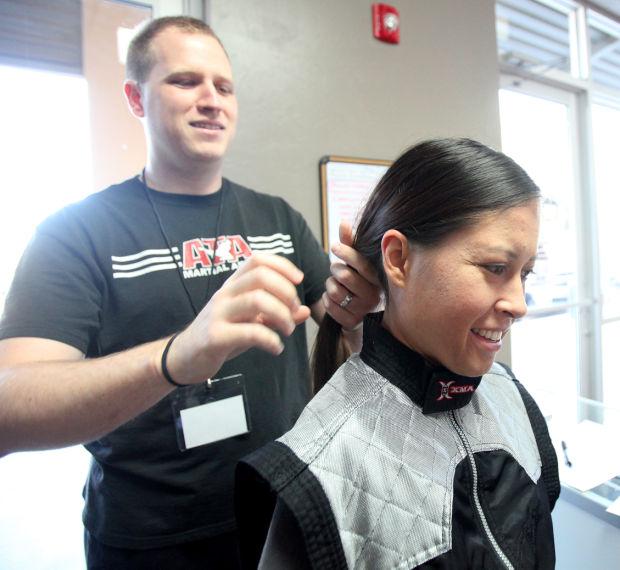 Jessica Cox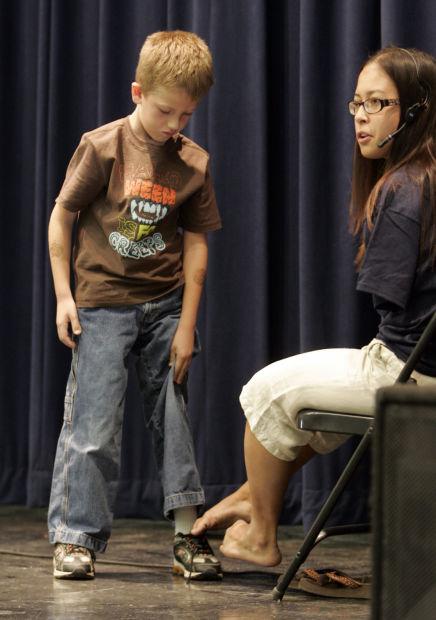 Jessica Cox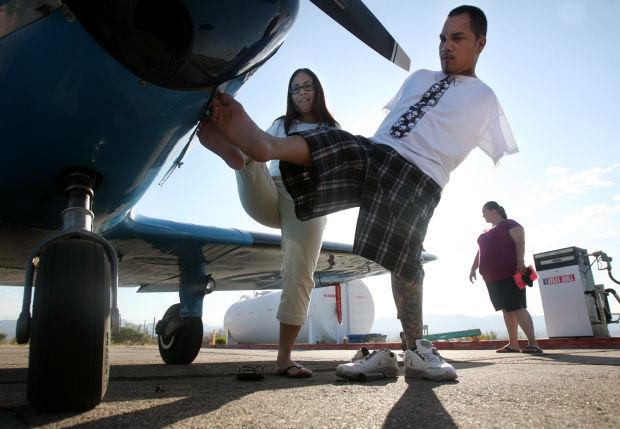 Jessica Cox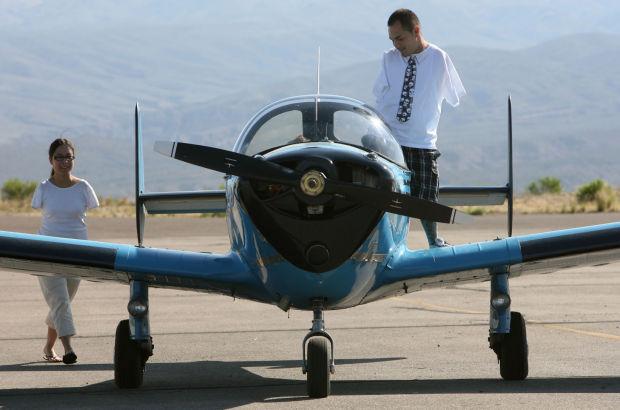 Jessica Cox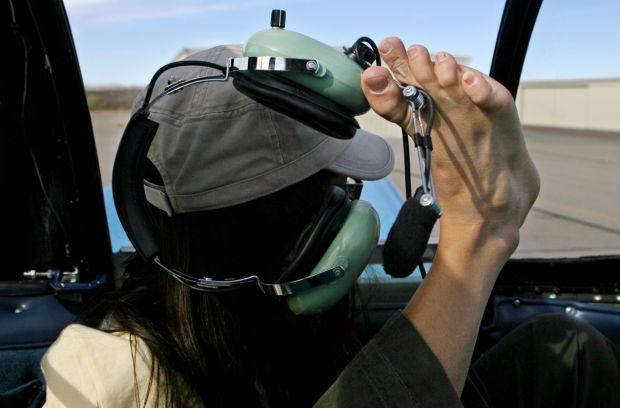 Jessica Cox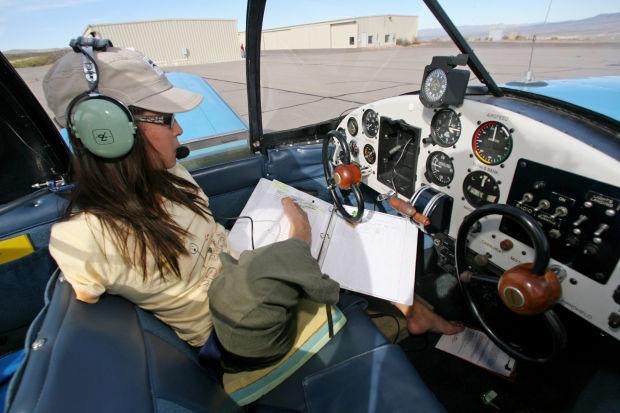 Jessica Cox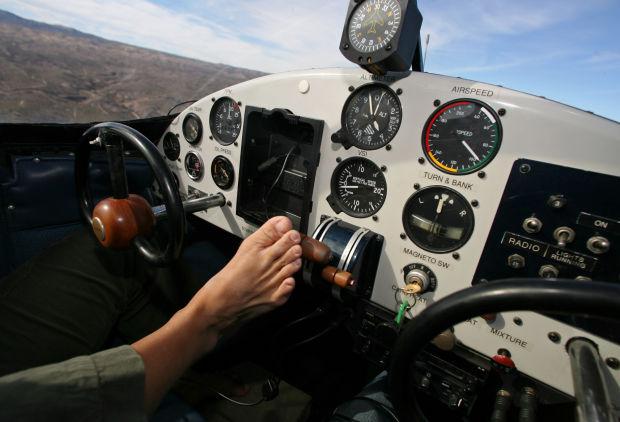 Jessica Cox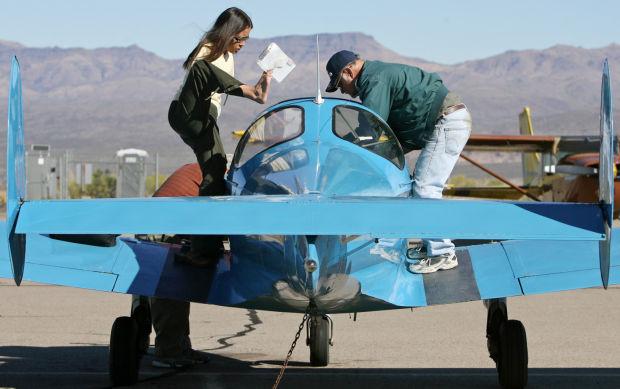 Jessica Cox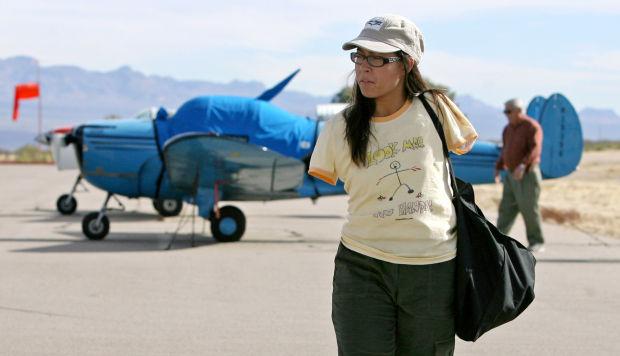 Jessica Cox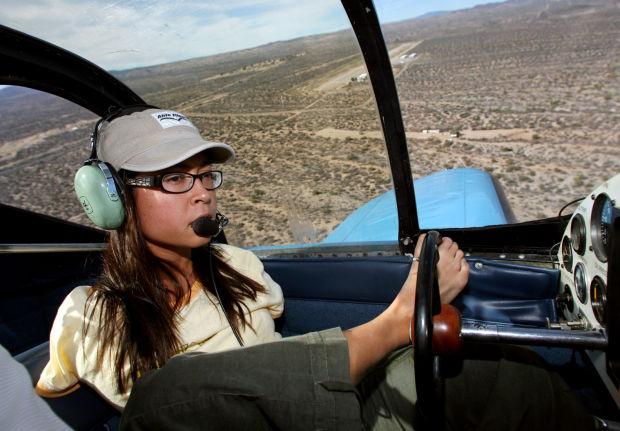 Jessica Cox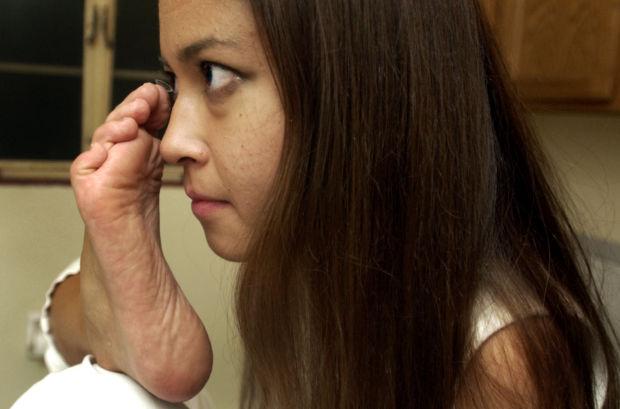 Jessica Cox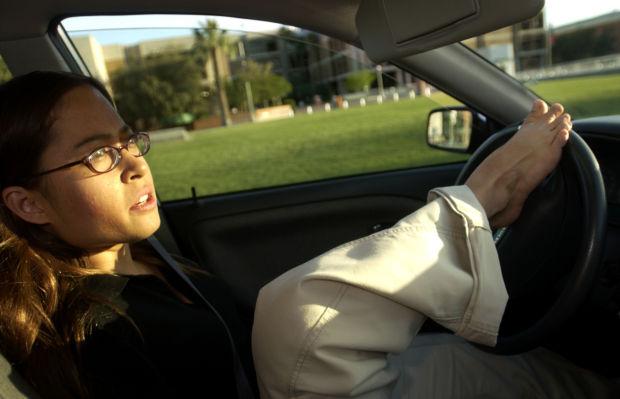 Jessica Cox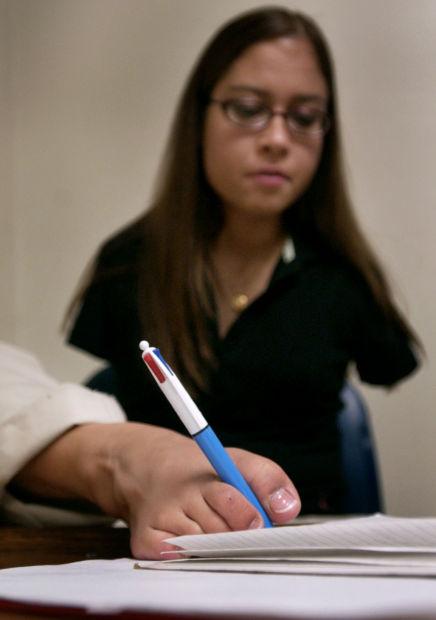 Jessica Cox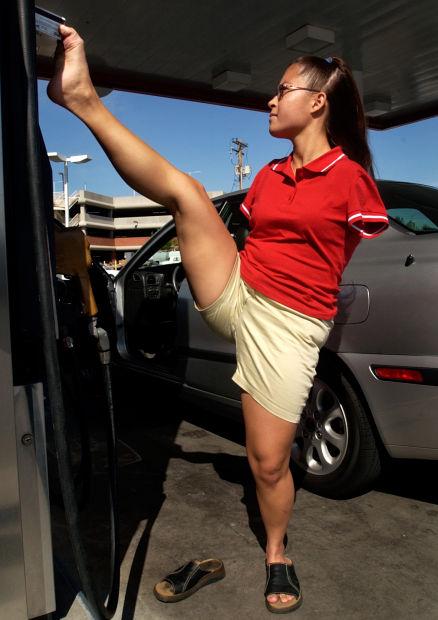 Jessica Cox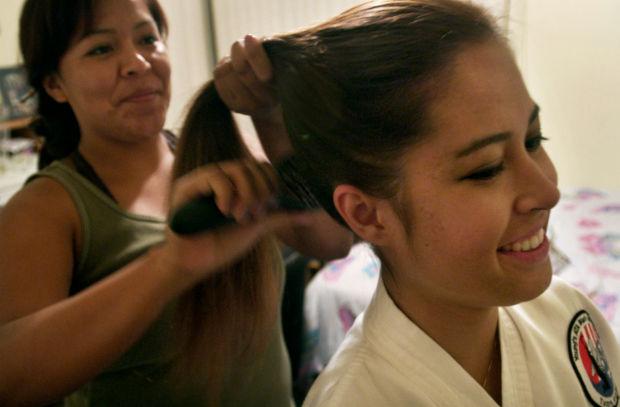 Jessica Cox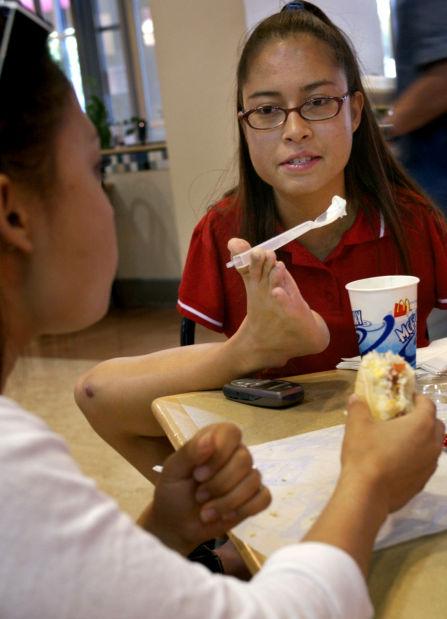 Jessica Cox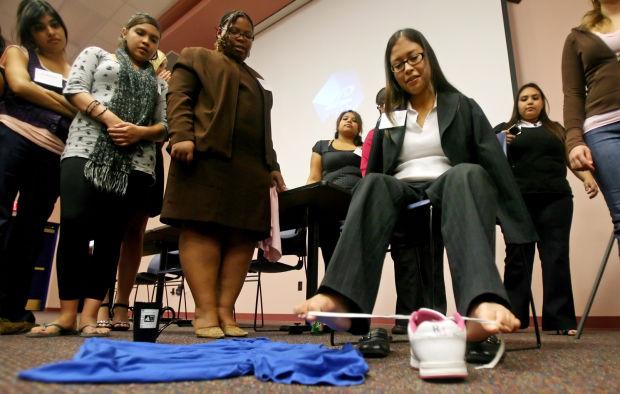 Jessica Cox