Two people are facing animal-cruelty charges after 43 animals were found in "unsanitary conditions" at a southwest-side residence, officials said.
At about 10 a.m. Wednesday, deputies with the Pima County Sheriff's Department responded to an area near South San Joaquin Road and West Ajo Way for a report of people camping in a desert area, according to Deputy James Allerton, a department spokesman.
Dozens of animals were found in and around a mobile home and were taken to the Pima Animal Care Center with the help of PACC's Animal Protection Officers.
Andres Contreras, 43, and Joylynn Severns, 32, were arrested on suspicion of animal cruelty, Allerton said.
The pets — 34 cats, four dogs and five turtles — were taken to PACC.
Officers set traps to make sure all the animals were found, PACC said in a news release.
They described the conditions inside as poor, noting a "strong smell of urine and saw animal feces covering the floor" and no water available for the cats, according to PACC.
The litter box was filled with urine and feces, and the mobile home had no electricity, PACC added.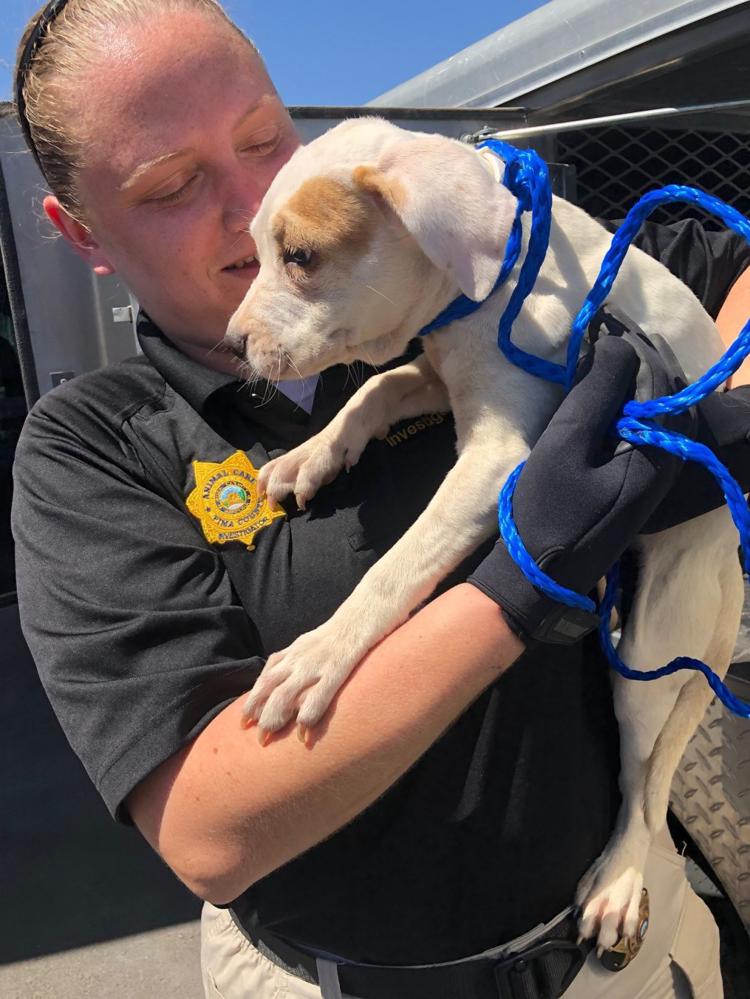 The animals are being evaluated by PACC's clinic team, but PACC said most of the cats have upper respiratory infections and some matted fur.
One cat was diagnosed with calicivirus, a respiratory disease, and was euthanized due to the "advanced stage of the virus," PACC said.
The dogs and turtles appear to be in good condition, the shelter said.
The pets from the case aren't available for adoption just yet, but the shelter is housing 1,590 other animals in need of homes.
PACC said the shelter takes in between 50 and 100 animals a day.
Community members can adopt cats aged four months and older for free. Also, adopters can name their own price for dogs that are at least four months old and weigh at least 30 pounds.
PACC is located at 4000 N. Silverbell Road and is open from noon to 7 p.m. Monday through Friday and 10 a.m. to 5 p.m. on weekends.
All pets come spayed or neutered with vaccinations, a microchip and a free vet visit. A $19 licensing fee applies to dogs.
Community members can also foster pets. Anyone interested in fostering can visit PACC in person or email PACC.foster@pima.gov.
Contact reporter Gloria Knott at gknott@tucson.com or 573-4235. On Twitter: @gloriaeknott