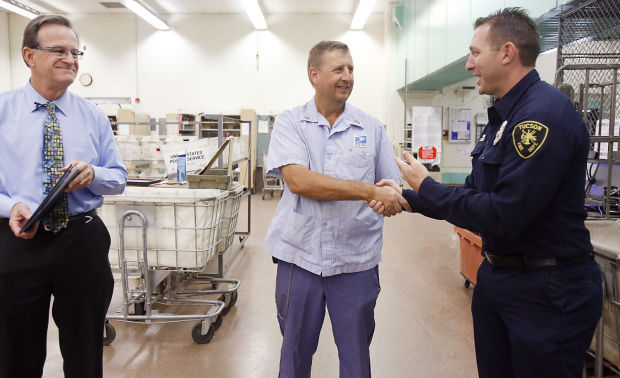 James Paradowski, a Tucson letter carrier, was recognized on Thursday for his role in the rescue of a woman who was stuck in her vehicle in a flooded area near East 17th Street and South Treat Avenue on Sept. 9. Tucson Postmaster Carl Grigel presented him with a letter signed by the U.S. Postmaster General Patrick R. Donahoe.
The Marine veteran took on seasonal work for the Postal Service in November and became a letter carrier in April. He helped Scott McDonald, a man who lives in the area, save the woman from her flooding car.
Contact reporter Yoohyun Jung at 520-573-4224 or yjung@tucson.com. On Twitter: @yoohyun_jung.