Insurance company helping fill potholes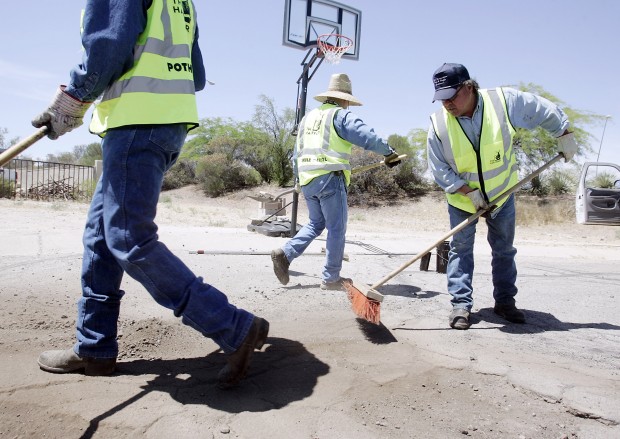 Jim Kolbe, who represented Southern Arizona in Congress for 22 years, died Saturday, Dec. 3, of a stroke at the age of 80.
For Star subscribers: Maricopa County wants a judge to toss out Republican Kari Lake's bid to immediately be given election records so she can challenge her loss in the governor's race.
For Star subscribers: Reclamation is for the first time legally signaling its intent to make major cutbacks in water deliveries to the Lower River Basin state, including Arizona. 
For Star subscribers: The Hideout Steakhouse and BBQ will open next year on Tucson's south side, creating about 50 new jobs.
One of the men who showed up with zip-ties to confront the principal of a Vail Elementary School over COVID-19 protocols was sentenced to serve 30 days in jail on Wednesday.
For Star subscribers: To critics, Glen Canyon Dam was one of the U.S.'s biggest environmental mistakes. But it generates electricity for about 5 million people in seven states.
Built in 1957, Wells Fargo plans to close its main Tucson branch office early next year in response to more customers adopting online banking tools.
For Star subscribers: Tucson Unified School District wants to add sixth grade to six elementary schools for the 2023-2024 school year. Other schools might follow if the plan succeeds. 
For Star subscribers: She outlines for prosecutors the laws she thinks two GOP Cochise County supervisors broke by refusing to certify election results by the legally required deadline.
For Star subscribers: The basement bar serves a European-inspired menu of small plates and curated cocktails, wines and beer in a historic Tucson warehouse.