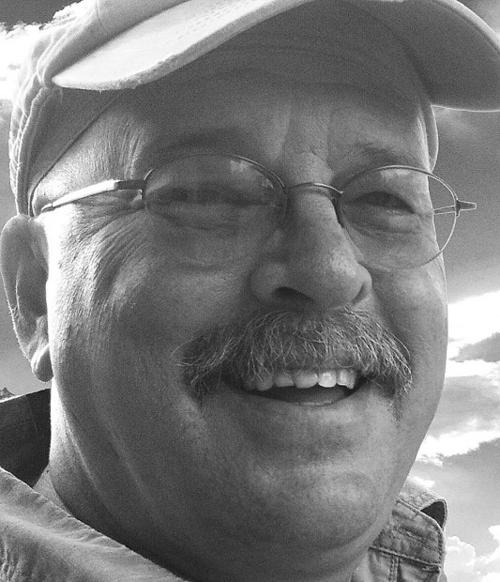 Ricky Dean "The Pilgrim" Pegram, the longtime bass player for Saddle City Band and a host of other Tucson groups, died Friday after a five-year battle with a rare brain tumor.
Pegram died around 2 a.m. Friday at Tucson Medical Center, where he had been in hospice care for meningioma, a rare brain tumor. He was 58.
Pegram's death came a month after a fundraiser was held in his honor to benefit underinsured musicians with medical crises. About a dozen area musicians who worked with him over his 32-year Tucson music career sang his songs at the Boondocks Lounge, where Saddle City was the house band from the late 1980s through the early 1990s. Pegram, who was too ill to attend, was featured in a "virtual" Saddle City Band, which showed him performing in a 1988 Americana Video.
Longtime friend and former band mate Bill Cashman said the evening was videotaped, and halfway through, someone delivered a DVD to Pegram's home for him to watch.
"He had a two-hour time delay," Cashman said. "He enjoyed it enormously."
Pegram was born on Aug. 14, 1952, in Illinois and moved to Tucson in the late 1970s. He played in a number of Tucson bands, including LFB and the Apocalypse Horns, Breeze Band, Nitefall, Brew Ha!, Chick Magnet, Time Pilots and the Clampetts. He is perhaps best known, though, for his time with Saddle City, singing lead vocals on the band's biggest regional hit, "The Lights of Tucson."
Cashman said Pegram's family was with him in the days leading up to his death. He spent most of the past month at home under hospice care, but returned to TMC a week before he died.
"Everyone is greatly saddened and we are all going to miss him," Cashman said. "But we are pleased to have known him and we know he is in much, much better place. He really had a rough time the last few months."
"He touched many people's lives. He's going to be missed," said his widow, Betsy Pegram, who was with her husband when he died.
Pegram also is survived by two sons, Jesse Pegram, of Tucson, and Kevin Pegram, of Pennsylvania; a brother, Alan Pegram, of Lincoln, Ill.; and several nieces and nephews.
A memorial service and funeral will be held in August.