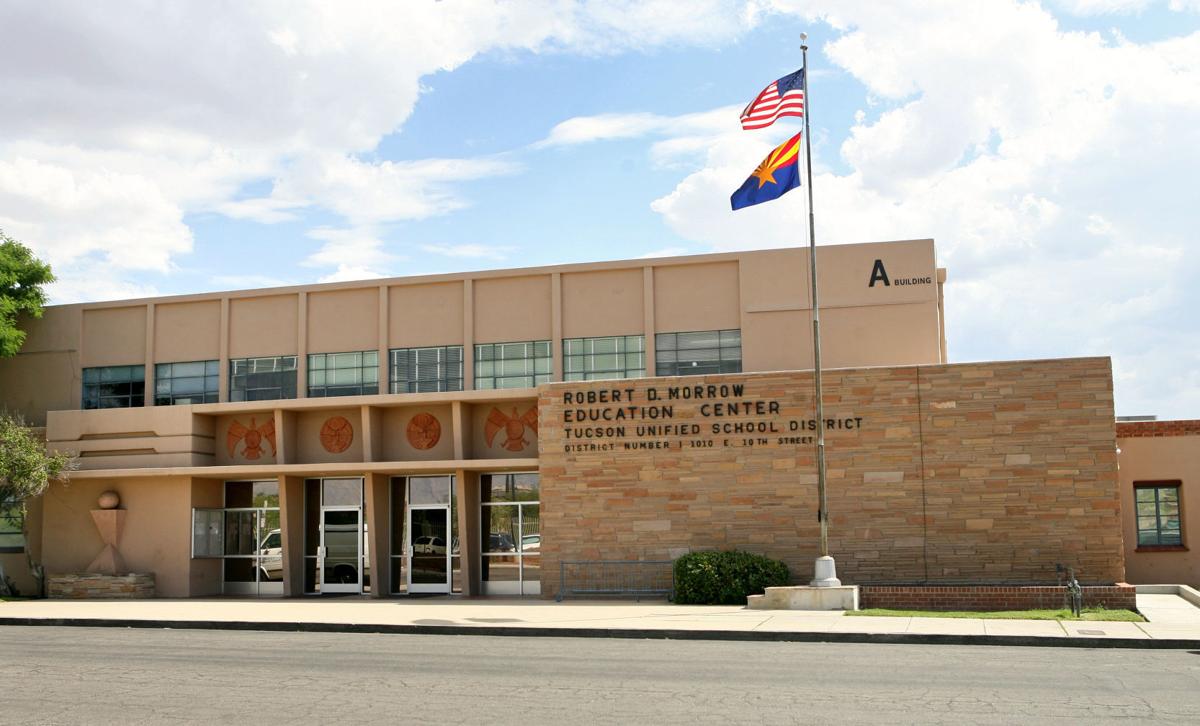 TUSD is looking for ways to cut millions from its budget by the end of the school year as students, and the state funding that comes with them, continue to abandon Tucson's largest school district.
The shortfall came after more than 880 students projected to attend Tucson Unified School District schools this year decided to go elsewhere. Those students' departure will cost TUSD at least $4.5 million in state per-pupil funding — though district officials say that's a conservative estimate and they expect it to grow to more than $6 million if current enrollment trends continue through the end of the year.
In the past, schools received funding based on the previous year's enrollment numbers, and could budget for any enrollment drops ahead of time in the next year's budget. But state lawmakers in 2015 changed the law and started paying schools based on their current-year enrollment numbers, forcing schools with declining enrollment to make mid-year budget revisions.
This is the first school year TUSD will be subject to the new law, and district officials are hoping to keep the cuts from impacting classrooms, and to stem the tide of students out of the district in time to mitigate the need for more dramatic, painful cuts this year.
But TUSD Superintendent Gabriel Trujillo says if the district can't find a way to attract and retain more students, layoffs could be on the horizon next year.
For now, at least, Trujillo said he hopes to stick to "Tier 1 cuts" that don't involve any layoffs. The district will look to cost savings like leaving open vacant and soon-to-be vacant positions, eliminating luxuries such as travel budgets and reducing less luxurious items such as supplies.
Tier 2 cuts would involve department consolidations and closures, and employees taking on additional duties, he said.
"We're going to cut as far away from schools as possible. We want to avoid any impact to classrooms. Our goal is to defend against that at all costs," he said.
Trujillo doesn't expect this year's shortfall to reach "Tier 3 cuts" meaning layoffs and school closures, but said he "can't make the same promise if we lose another 1,000 students" next year.
But Ricky Hernandez, Chief Financial Officer of the Pima County School Superintendent's Office and president of the Arizona Association of School Board Officials, said keeping $6 million worth of cuts from impacting classrooms will be tough.
The budgets for Rincon High School and Catalina High School are about $6 million each. With a $6 million cut, the district could close 3 smaller elementary schools, and still have a deficit.
"At some point, you're going to have to touch people. There's only so many boxes of paper or tanks of gas you cannot buy. Six million dollars is not a drop in the bucket if you're already lean," he said.
To attempt to ensure it doesn't come to that, TUSD is planning on rolling out an aggressive recruitment and retention program throughout the district this year.
That program will include student retention specialists who will meet with every parent trying to leave the district to see if they can change their minds, or at least learn why the student is leaving to try to address the issue and keep future students from leaving for the same reason. That program would be funded by a stipend for existing employees who take on the new duties.
"That type of system doesn't exist right now and it's hurting us," Trujillo said.
But stopping the exodus from TUSD will be a tall order. The district's enrollment has been on a downward trajectory for decades. In 2008, the district taught more than 56,000 students, but the latest numbers show just 44,029 students — 883 students fewer than the district had initially budgeted for this year, according to Renee Weatherless, the district's executive finance officer.
And the district typically loses another 150 to 300 students per year around the winter break, which could drive up the cost of cuts to more than $6 million, Trujillo noted.
Trujillo said the largest chunk of departing students came from six schools that lost their magnet status this year after the schools failed to meet diversity goals outlined in the district's decades-old desegregation case.
Besides losing funding for specialty programs like communications and fine arts, the schools lost their enrollment extended boundaries, and transportation options for students beyond those neighborhood boundaries, making it harder for students to attend.
Tracking where, exactly, students go after leaving the district has proven difficult, Trujillo said. But one thing is for sure: The increased competition from charters is siphoning students away.
"They're going to charters — we know that," Trujillo said.
TUSD isn't alone in losing students, Hernandez said, but the district's case is an extreme example. And for districts with declining enrollments, the state's new current-year funding formula has made budgeting much more difficult, he said.
Schools don't know their official average daily membership, the head count used to determine per-pupil funding, until the 100th day of school, usually in January. But they're paid out in monthly checks based on their real-time attendance, and the total annual allocation is calculated on the 100th day enrollment. That means schools have to essentially guess what their enrollment will be, and budget accordingly.
"You're chasing a moving target to the 100th day," he said.
Weatherless noted that if the district underestimated enrollment, the state wouldn't pay them for above-expected enrollment. So they're forced to make optimistic estimates about enrollment on the 100th day of school, and adjust down to ensure they're not leaving money on the table.
Hernandez noted that Republican state lawmakers voted to change the law in 2015 to bring district schools into parity with charter schools, which have always been subject to current-year funding.
But the change has been wildly unpopular at district schools, which now must make real-time adjustments to budgets after teacher contracts have been signed, leaving them with few options to make cuts.
"The problem with it is that for districts like TUSD, which have declining enrollment, you have to cut like $6 million in November. You normally wouldn't have to do that," Hernandez said.