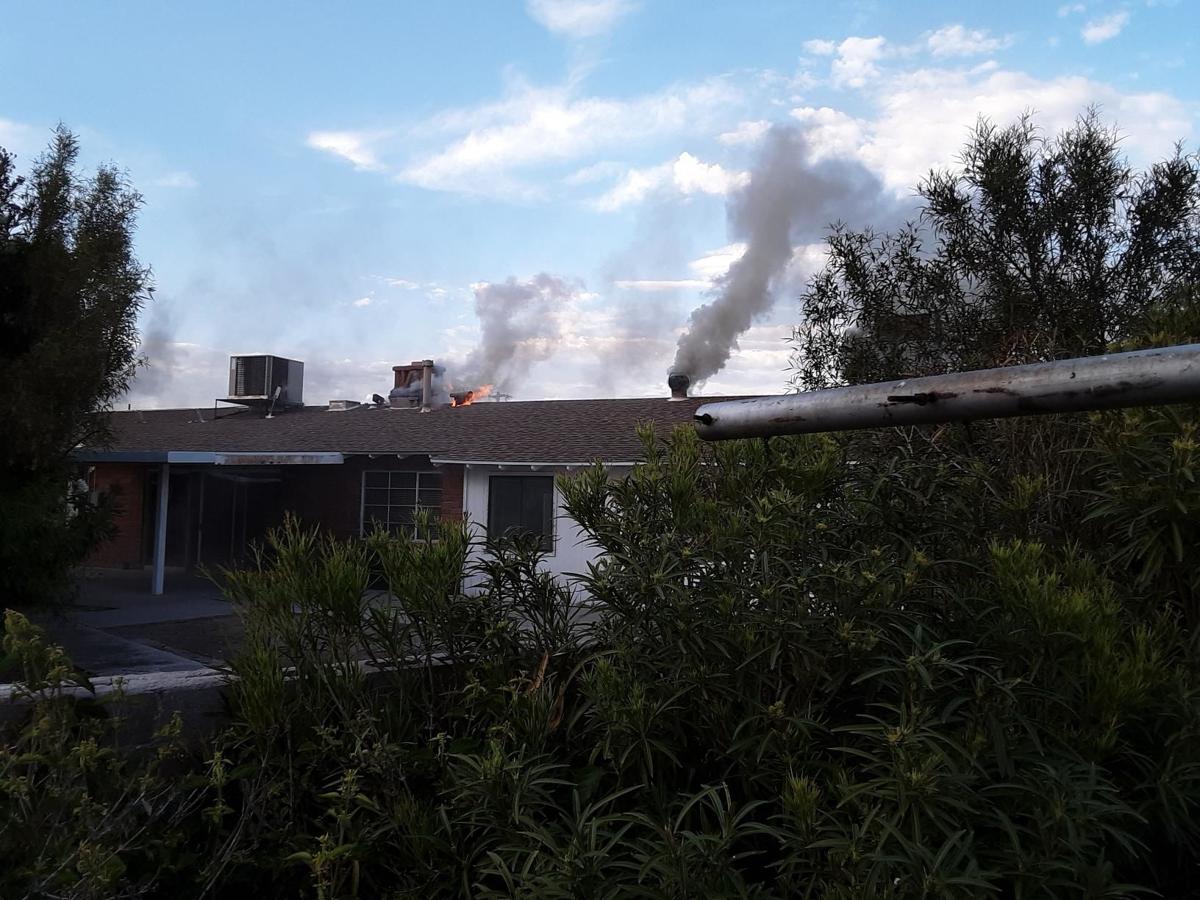 Four residents of an assisted living home were displaced due to a residential attic fire in Tucson's east side Saturday evening. 
The Tucson Fire Department responded to the fire after 6 p.m. in the 100 block of North Avenida Natachee, near East Broadway and North Wilmot Road. The home is used as an assisted living establishment. 
Firefighters arrived on scene and found smoke coming from the eaves of the home, where the roof meets the wall of a building, indicating the attic could be on fire, according to the Tucson Fire Department. The residents evacuated before fire crews arrived and were in the alley behind the home, the department said. 
Nine fire units with 25 firefighters had the fire under control about 20 minutes after arriving, the department said. The fire burned through an area of the roof but the fire was extinguished with no injuries reported, according to the department. 
The residents will not need assistance from the Red Cross as they will be able to stay at other homes, the fire department said. Fire investigators were on scene working to determine the cause and origin of the fire. 
Get local news delivered to your inbox!
Subscribe to our Daily Headlines newsletter.