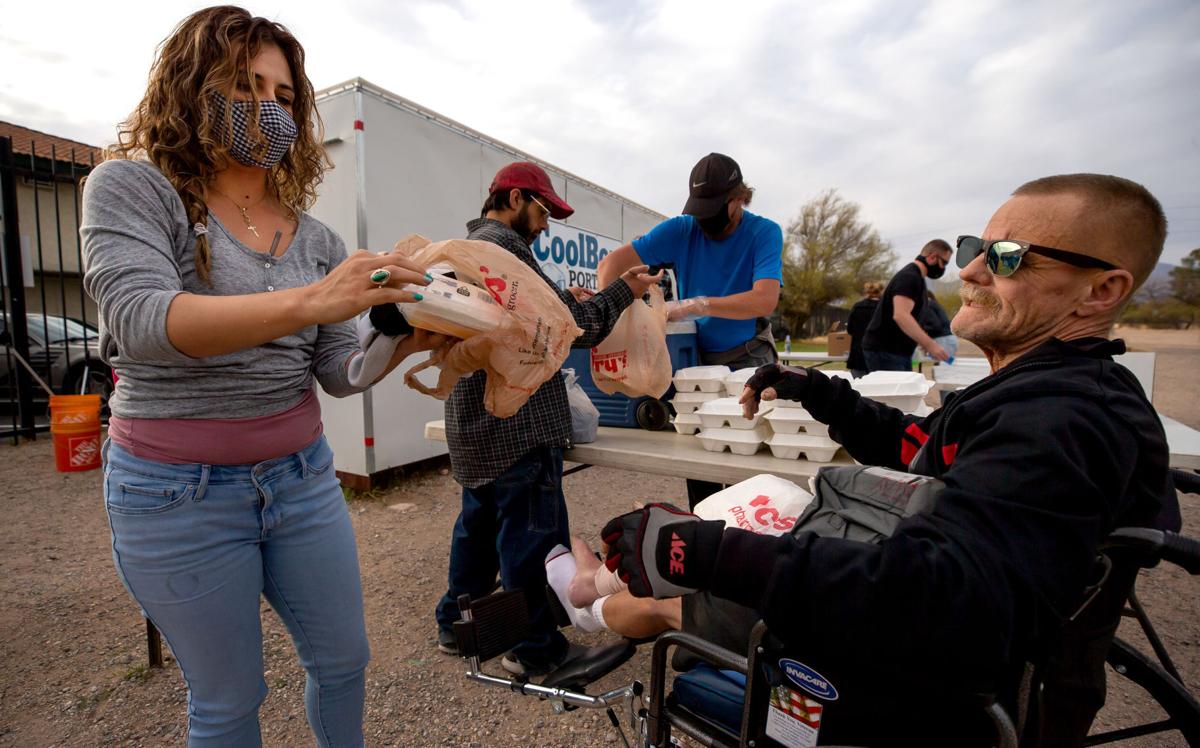 For the past nine years, those in need of a meal have been able to find one every Thursday and Sunday at The Lot on 22nd.
No matter what the weather, people from the community like veterans, at-risk individuals, recent arrivals to Tucson, families or those without a home can receive dinner for two hours both days at The Lot, a plot of dirt next to a major traffic-heavy road in Tucson.
Joseph Duran, 44, has been coming to The Lot on and off for the past four years since he moved to Tucson from New Mexico.
"I woke up one day in a park downtown, and I see the palm and trees and I looked around and told everyone: 'Hey, where am I at? Am I in heaven?' And they say, 'Welcome to Tucson!'" Duran said, sitting in his wheelchair after picking up food to go from The Lot on Sunday, March 28.
He found The Lot when he passed by one day and investigated what was going on.
"They said they give out free food to the ones who are in need and I said, 'Oh cool,'" Duran said. "It has changed me a lot. Because before I was not liking Tucson, but they show love and they really don't criticize nobody."
Mark Bloom has been volunteering at The Lot for over five years and loves the informality of it all.
"There is nobody that is not allowed to come to The Lot, the only rules that we have which are not posted at all is ... we're gonna have no fighting at the lot," Bloom said. "It's people helping people, humans helping humans with no judgment."
During COVID-19, masks and social distancing are required. The usual fold-out chairs and tables are not available for dining at the empty lot; food is taken to-go. Instead of the usual stand with donated clothing for attendees to sift through, items like a specific piece of clothing, first aid provision or a hygiene kit are provided upon request from the storage managed by volunteers.
Before the pandemic, 30 to 40 folks would show up. Now, Bloom says, about 50 to 60 people regularly arrive to pick up a meal. If there is any leftover food, the volunteers bring it with them to give folks they see on the street on their way home.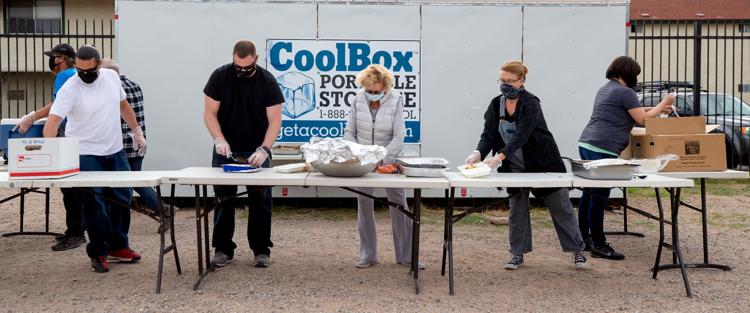 G COMMUNITY"
Arianna Jiménez founded The Lot with Addie Gonzalez back in 2012, and it has been a charitable LLC since October.
After nearly a decade of service, The Lot is working to formalize its operations.
"We decided that it should really become something more official," Bloom said. "We pay for everything ourselves and sometimes people donate things, so we are trying to become an official 501(c)(3)."
On April 10, The Lot will be hosting Art and Humanity, an outdoor and distanced thrifted artwork show hosted by Bloom, who collects found art in his spare time. All profits will go toward fundraising to help The Lot become an official nonprofit.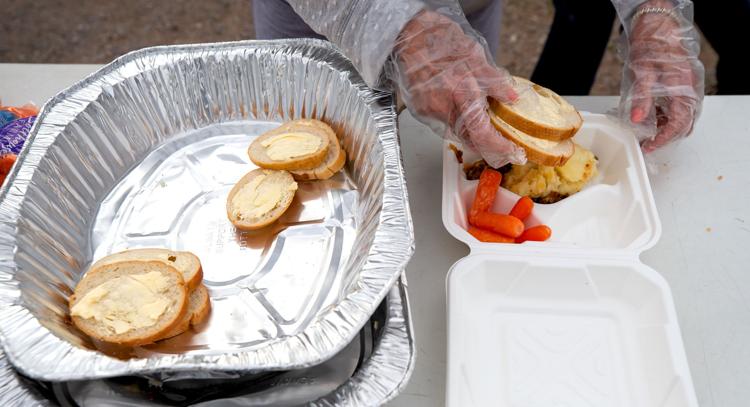 "I'm humbled to do this," Bloom said. "We are all the same — yes, I'm on this side of the table giving you a meal, but we are all the same. And that is why when I first thought about doing an art show the first thing that popped into my head was arts and humanities."
The Lot is located in the same space where the Giving Tree was operated from but has no affiliation.
"We are very casual people, we're not a large organization, we appreciate any and all help and do our best to make you feel comfortable once you arrive," Jiménez said. "I think that we do a good job of making you feel like you belong. ... What we do there is a community establishing community."
Sunday Joyahnnah Holland is a University of Arizona journalism student apprenticing with the Arizona Daily Star.