At least one resident in the Catalina Towers Apartments has been displaced after a fire broke out inside a unit Thursday afternoon, an official said.
At about 12:10 p.m., Tucson fire crews initially reported smoke and water coming from the door of a second-floor unit at 2475 N. Haskell Drive, near Alvernon Way and Grant Road.
After entering the apartment, crews found two sprinkler heads put out a "bulk" of the fire, according to Joshua Housman, a department spokesman.
Crews then used a fire extinguisher to control the remaining flames at about 12:20 p.m. 
The resident was not home and there were no reported injuries, Housman said.
Officials called Red Cross to the scene, but the number of residents displaced was not released. 
"With multiple points of origin found within the apartment, the fire is being investigated by Tucson Fire and the Tucson Police Department," according to a fire department news release.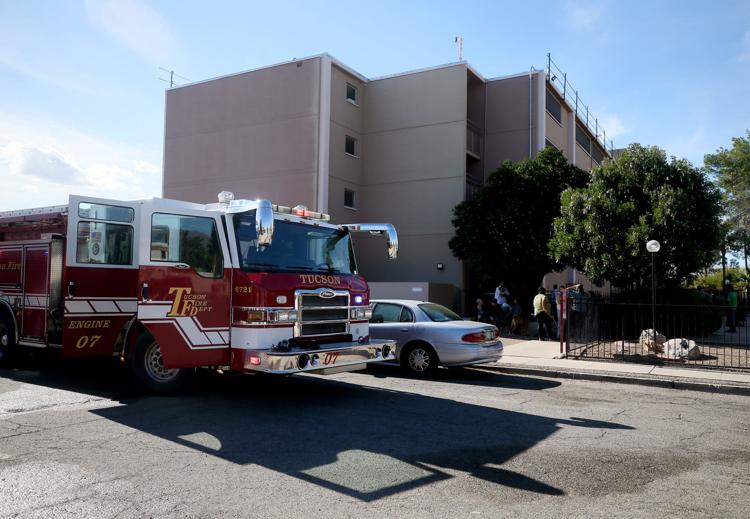 Contact Star reporter Shaq Davis at 573-4218 or sdavis@tucson.com
On Twitter: @ShaqDavis1