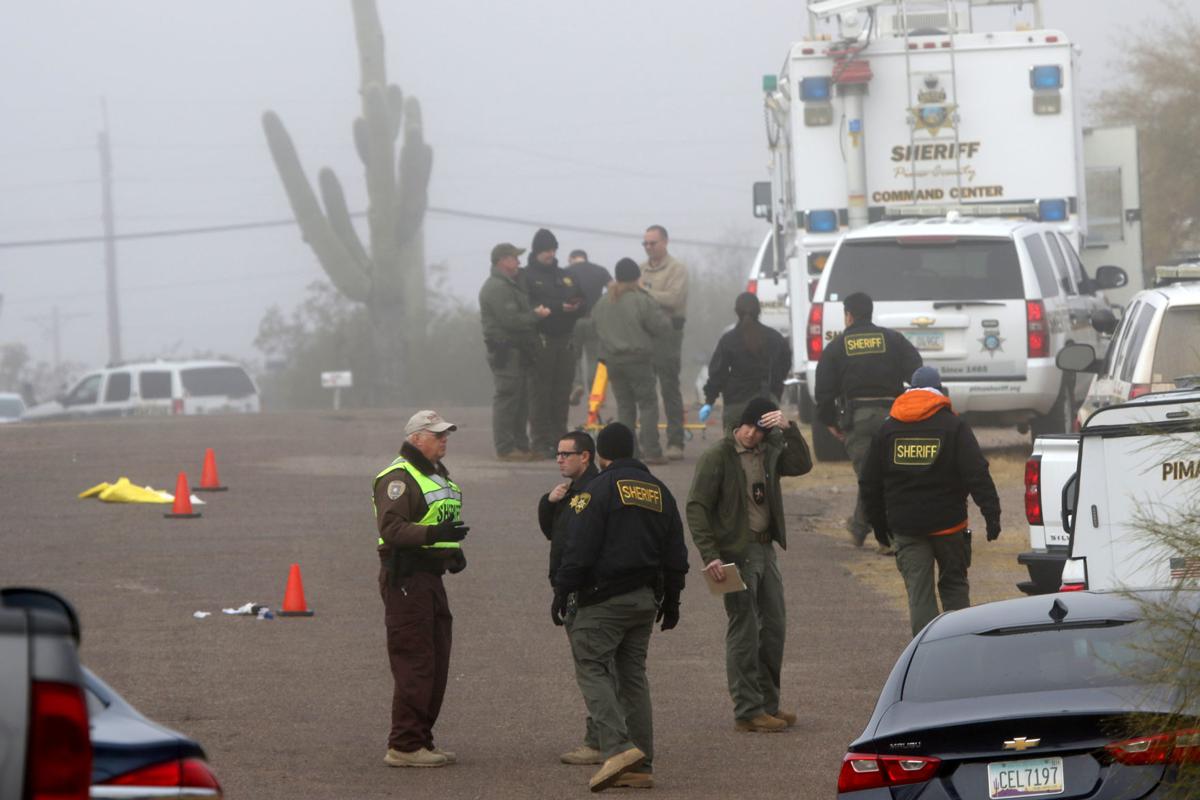 A man who died while being taken into custody earlier this year had methamphetamine in his system, which may have contributed to his death, according to the autopsy report.
David Torres, 42, died after he was stunned and handcuffed by Pima County Sheriff's deputies on Jan. 7 following reports that he was trying to break into homes in his neighborhood south of Tucson, on East Summit Street near Old Nogales Highway, according to a search warrant in the case.
The autopsy report, obtained by the Arizona Daily Star on Thursday, says the manner of death is undetermined but is "ascribed to the combined effects of methamphetamine intoxication, cardiomegaly, obesity, and physical altercations with restraint."
Cardiomegaly is an abnormal enlargement of the heart and can be a sign of heart disease or precursor to a heart attack.
Before deputies arrived on the scene, Torres had allegedly attempted to break into two of his neighbor's houses. The search warrant said he got into an altercation with one neighbor, who hit Torres on the head several times with a gun. The autopsy report said Torres had abrasions on his head.
After the altercation, Torres apparently went to the home of another neighbor and shot him in the leg.
The search warrant says when sheriff's deputies arrived, they saw Torres come out of a yard yelling and groaning loudly. He was struck with a Taser after he ignored deputies' commands. He continued to fight while deputies restrained him, the warrant says.
He stopped breathing and officials performed CPR and first aid. Torres was taken to a hospital and pronounced dead.
The autopsy says Torres had contusions on his chest and rib fractures, which were probably a result of the resuscitation efforts. His body also had two contusions that likely came from being Tased.