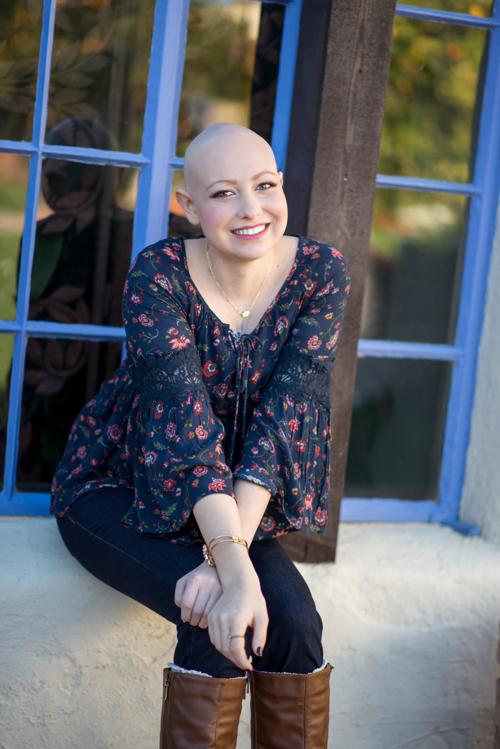 For just one night, one of Tucson's most popular breakfast, lunch and brunch eateries will open after hours to help empower young people who are battling cancer.
In a benefit for the Bald Beauties Project at 6 p.m. Saturday, Sept. 23, the east-side location of Prep & Pastry will present a four-course plated tasting menu featuring customer favorites from its sister restaurant, Commoner & Co.
"We are so grateful to Nate Ares and his partners for opening the doors of Prep & Pastry. We love their restaurants and Commoner & Co. has a great menu. For this event, we really wanted to highlight some items that Kelsey would have enjoyed and that we have enjoyed when we have dined there," said Michael Luria.
Michael co-founded the Bald Beauties Project with Maya Luria in honor of their daughter, Kelsey Taylor Luria, after she passed away due to complications from acute myeloid leukemia two years ago.
Since then, the unique nonprofit has provided 60 professional photo shoots — complete with professional make-up sessions upon request — for children, teens and young adults battling cancer. The shoots are dual-purpose: They help to build confidence when youth are undergoing treatment while providing important keepsakes for the children and their families.
"It was Kelsey's idea. She was the inspiration. It just made her feel much more empowered after she had her photo shoots and she wanted to provide that to other children. As a teenage girl, your hair is something that means so much; to lose that piece of you can be very challenging. It is something that all of the kids struggle with," said Maya.
Kelsey also inspired the creation of Teen Comfort Kits — each one contains a plush blanket, eye mask, small pillow, ear buds, a "Dammit" Doll and other luxury items — to pamper teenagers battling serious medical conditions. Additionally, the organization supports research into AML, a rare and aggressive form of cancer that impacts mostly adults.
The young girl and her parents — who owned Cafe Terra Cotta for more than two decades — have served as a rallying point for the local culinary community. Restaurateurs have provided wide-ranging support including sponsorships for Bald Beauties Project dinners and donation of items for silent auctions. Additionally, last spring HUB Ice Cream Factory developed Queen Bee, a flavor named for Kelsey after she acquired the nickname in the hospital.
"She was a 17-year-old teen with a little sass to her. It is not easy for anyone of any age to deal with all of the procedures and the poking and prodding you contend with in the hospital. Kelsey had a Hickman port, a tube surgically implanted in a vein in the chest through which medication was administered. The dressing has to be changed every week and after she changed it, one of the nurses wrote 'Queen Bee' in jest on the dressing as in 'Clearly you are the Queen Bee.' It just stuck and that became her nickname in the hospital," Michael said.
HUB picked up the name and combined flavors from one of Kelsey's favorite candy bars — the Violet Crumble from Australia — to create a vanilla bean base layered with crushed house-made honeycomb toffee and dark chocolate shatter. HUB donates $1 from the sale of every pint and 25 cents from every scoop sold to the Bald Beauties Project and while the flavor started out as a seasonal offering, it is now part of the permanent menu.
"Not only does it benefit an amazing cause that is close to our hearts, but everyone in the front says that Queen Bee is a favorite of many customers. I feel that if we were to take if off of the menu there would be a revolt," said Dominique Stoller, executive pastry chef and general manager of HUB Ice Cream Factory.
Overall, Michael said this dinner, like those that have come before it, is a collaborative effort of Tucson's culinary and business communities.
"Restaurateurs can have reputations for being competitive since they are competing for a finite number of diners, but what is so lovely and speaks to the generosity and goodwill of our restaurateur community is how they work together … at the end of the day it is about them just being generous and kind people and the Bald Beauties Project is happy to be a fortunate beneficiary of that kindness," he said.