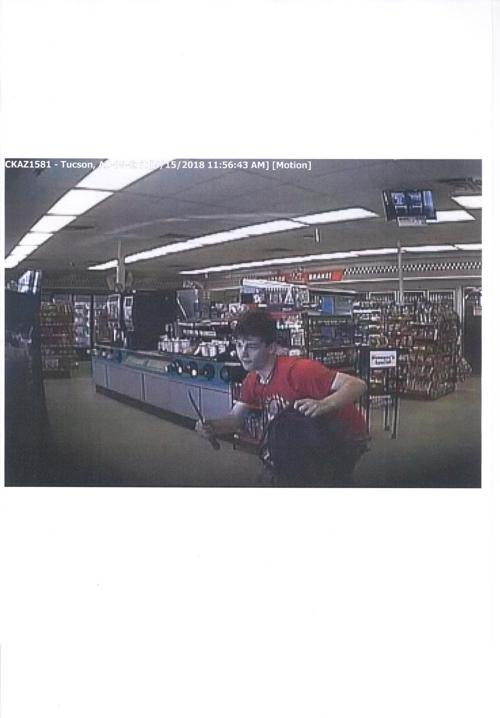 Police in South Tucson are seeking a rosary-wearing bandit who robbed a Circle K at knife-point last month
The store at South 6th Avenue and East 30th Street was hit on April 15 about noon by a man who took a 10-inch kitchen knife out of his backpack and advanced on a store clerk, a department news release said.
The clerk retreated from the conflict and the man jumped the store counter and stole about $100 in tobacco products.
The robber is in his late teens or early 20s and between 5 feet 4 inches and 5 feet 8 inches tall. He has a thin build, dark medium length hair, and was wearing a red short-sleeve shirt, tan pants , white athletic shoes with black trim and a dark backpack.
He also wore a "rosary with cross around neck,"  the news release said.
Anyone with information is asked to call 88-CRIME.