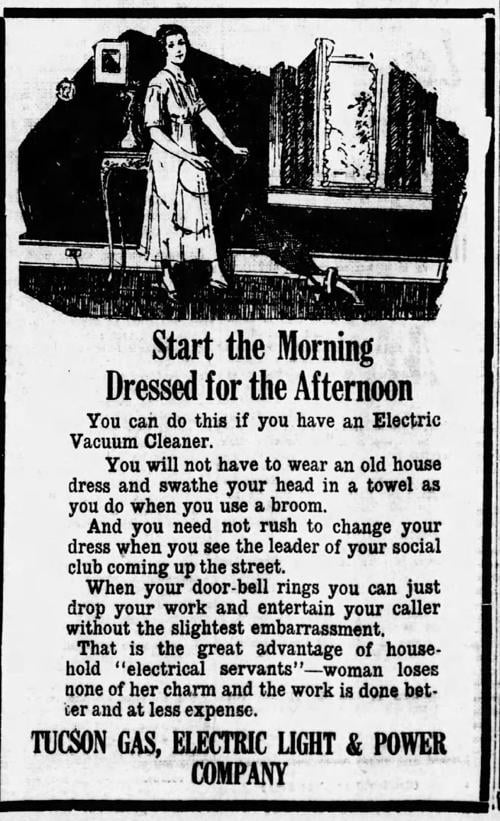 What was it like for women 100 years ago? We can learn some of that by looking at ads in the Arizona Daily Star from 1920.
In Tucson in 1920, phone numbers had only three digits. A Victrola was the newest thing in home entertainment. Women could vote.
In Arizona, that was not entirely new, but as election season geared up in the summer and fall of 1920, women were told that not only did they have the right to vote, but it was their duty.
Mostly women were the caretakers, the homemakers, the child rearers and sometimes the fashionable ones. Men were the providers. Of course there were always exceptions to these roles.
When women went to vote, buy the children's school clothes or went out for any other purpose, they wore hats. They dressed up. They didn't wear what they wore at home during the day.
Housework was quite different 100 years ago, but women were being "freed" from housework by electric appliances.
An advertisement in the Arizona Daily Star about the electric vacuum cleaner said women could start the morning dressed for the afternoon. With an electric vacuum cleaner a woman wouldn't have to wear a house dress and wrap her head in a towel —because of dust — as she cleaned. And, as the ad states, "you need not rush to change your dress when you see the leader of your social club coming down the street." How is that housewife watching for this person if she is diligently cleaning?
A cleaning tip from Martha Stewart: If your house is a mess and someone rings the doorbell, pull out the vacuum cleaner and leave it out on the way to answering the door. If your visitor comes inside, they will assume you were cleaning and they interrupted you.
Another ad said that women could "wash without work" with an electric washing machine. It was surely a lot easier than the old wringer washers, but no work? Not likely. An electric washing machine could also save money because a woman no longer needed to hire help. That may be true, but she had to pay an electric bill.
An electric sewing machine enabled a woman to skip the treadle and just press her foot on a pedal to operate the machine. But she still had to cut out the fabric, pin or baste the pieces together, press seams and all the other steps to sewing a garment.
An electric fan brought happiness to the home as it cooled. Electricity was quite wonderful and freed women to do other things, like listening to the Victrola, assuming that after purchasing this modern miracle, they could afford the records to play on it.
Yes, a lot of things are easier today than 100 years ago. We women may not have to keep an eye on the front walk as we clean in our homes in house dresses, lest the social club leader appear and discover we actually do clean our houses.
Women are as likely to be found running companies as running homes.
One thing is still the same. Women — indeed, all of us — still have a duty to vote.
Newspaper ads from 1920
Advertisement for electric sewing machine
Advertisement for electric fan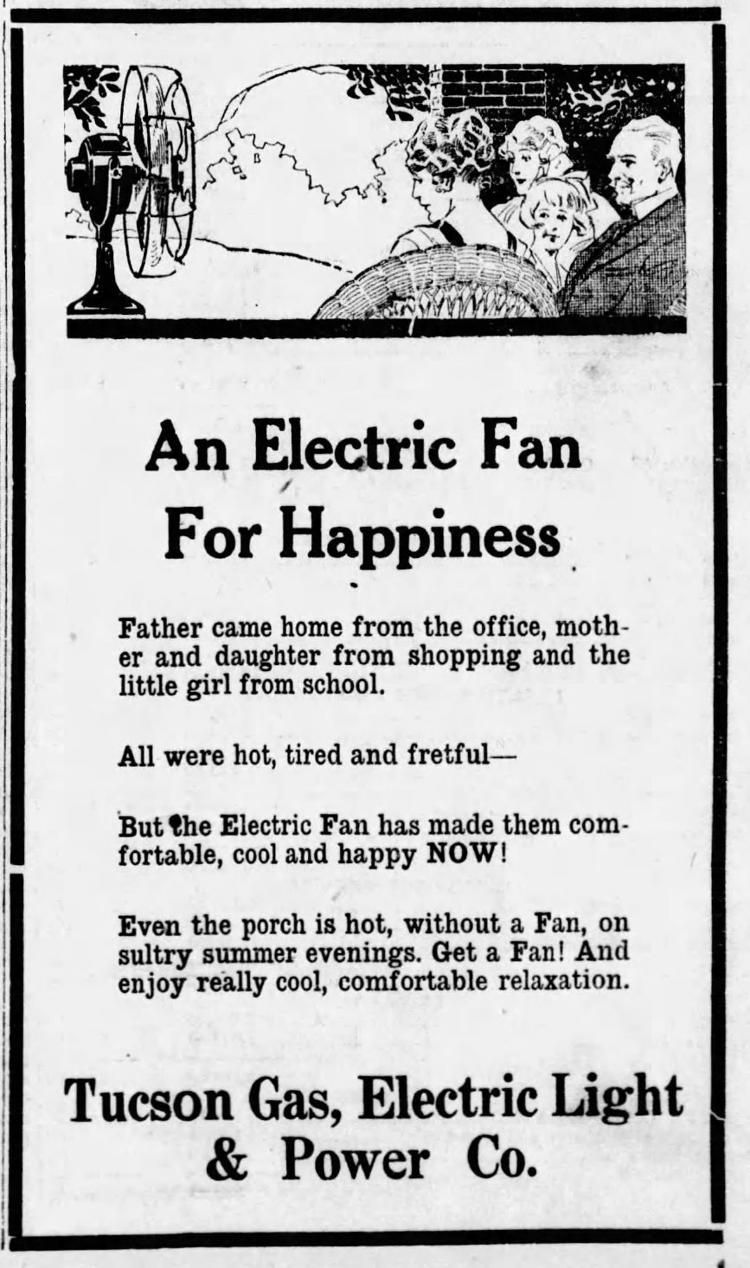 Advertisement for hats
Advertisement for Mazola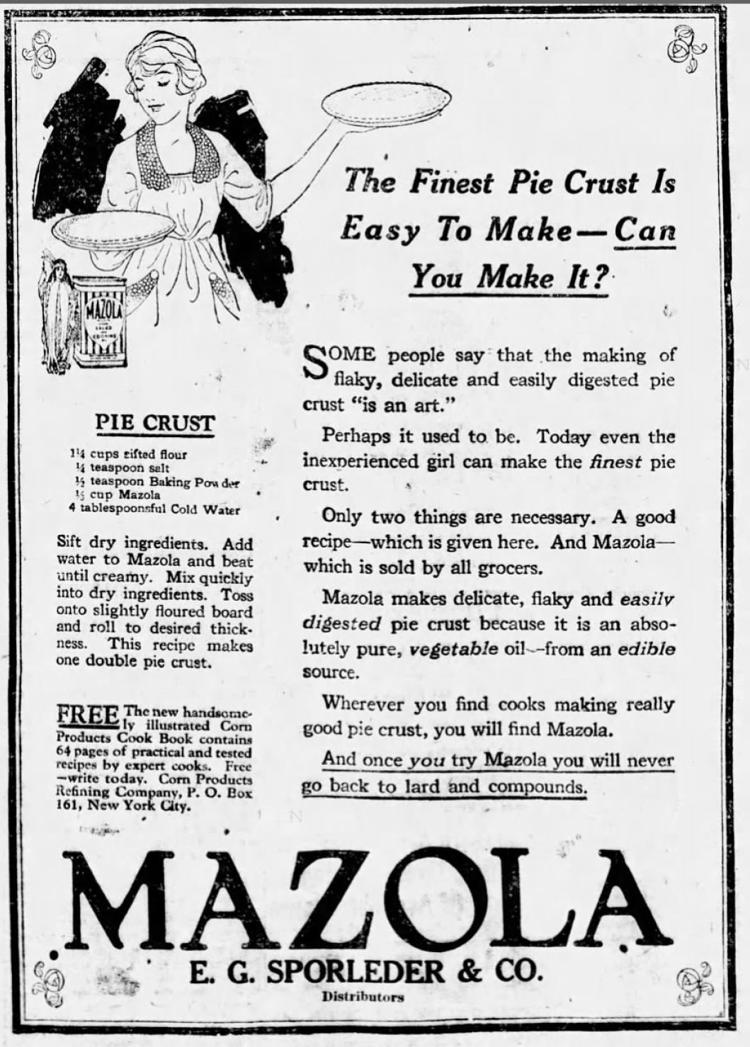 Advertisement for a new oven and range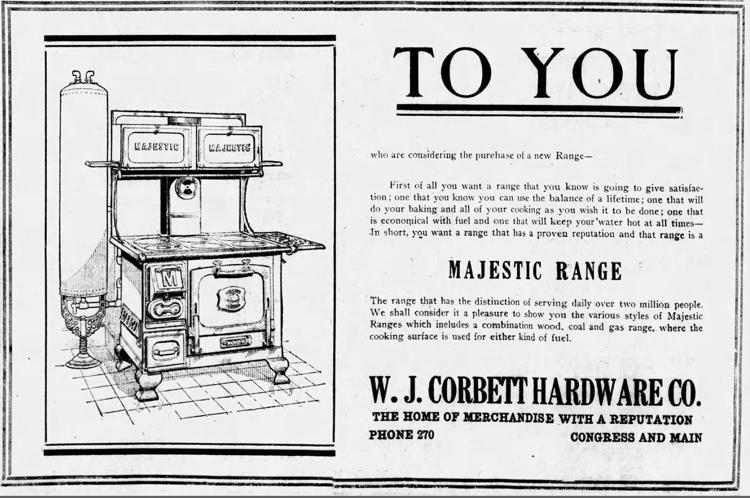 Advertisement for a Victrola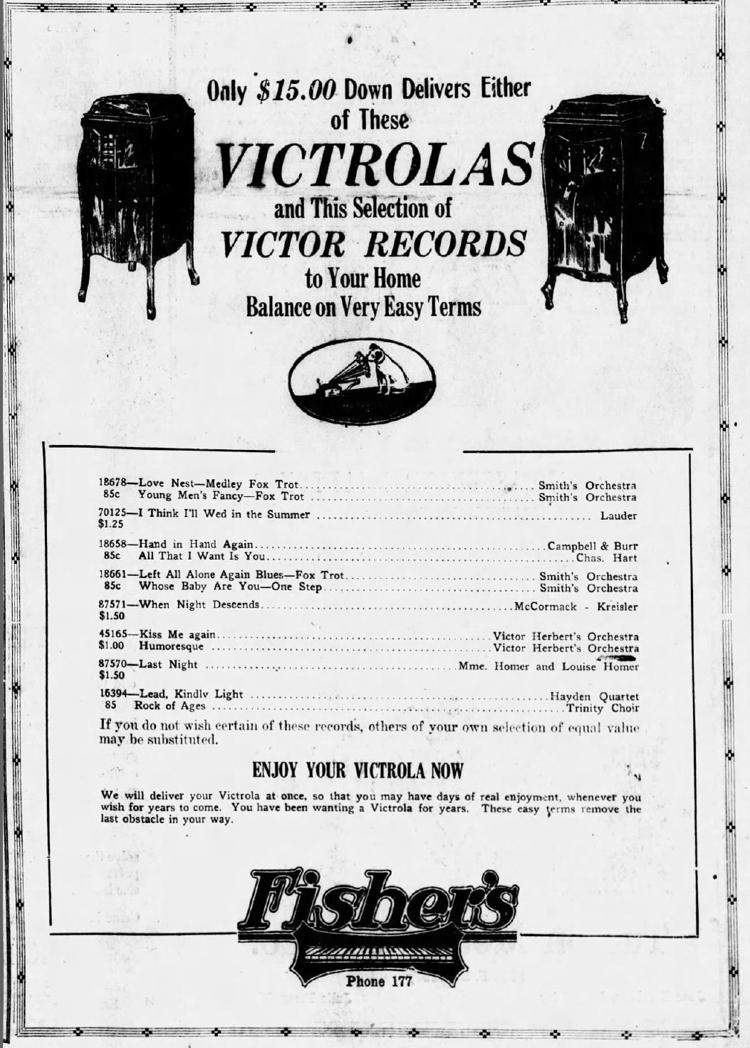 Advertisement for electric washing machine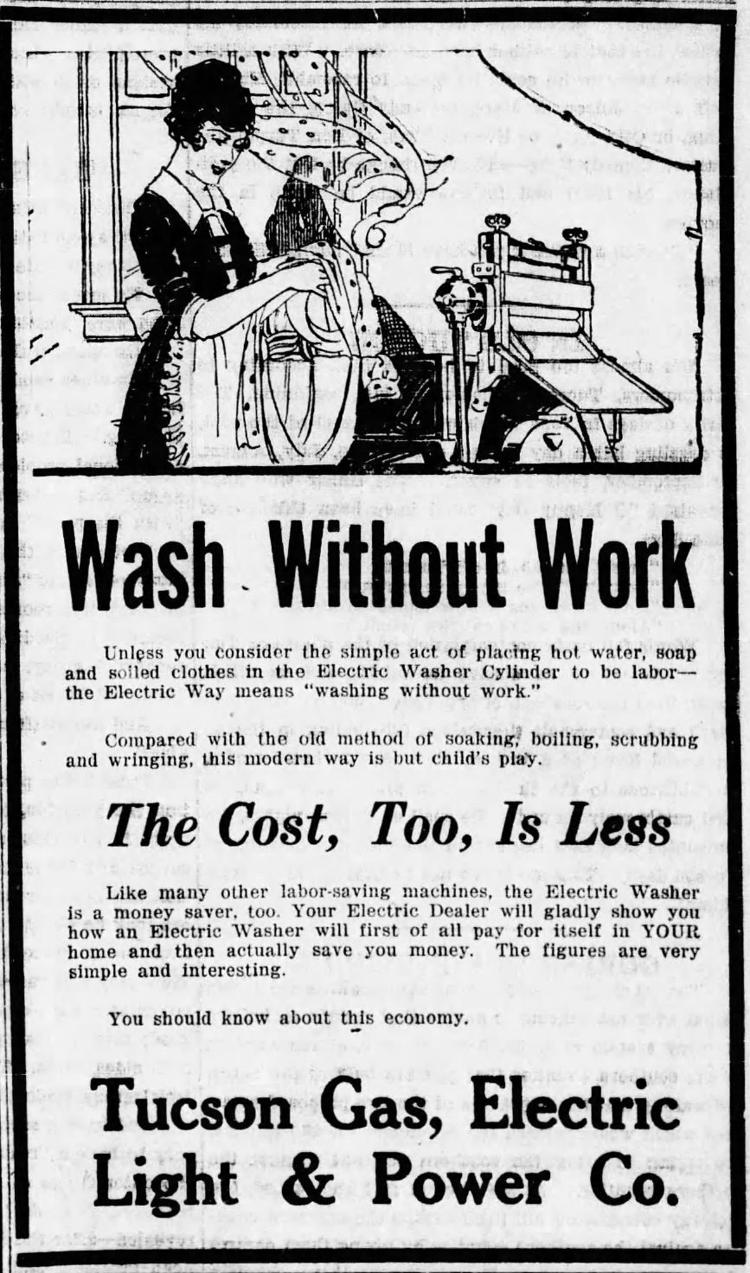 Advertisement for electric laundry devices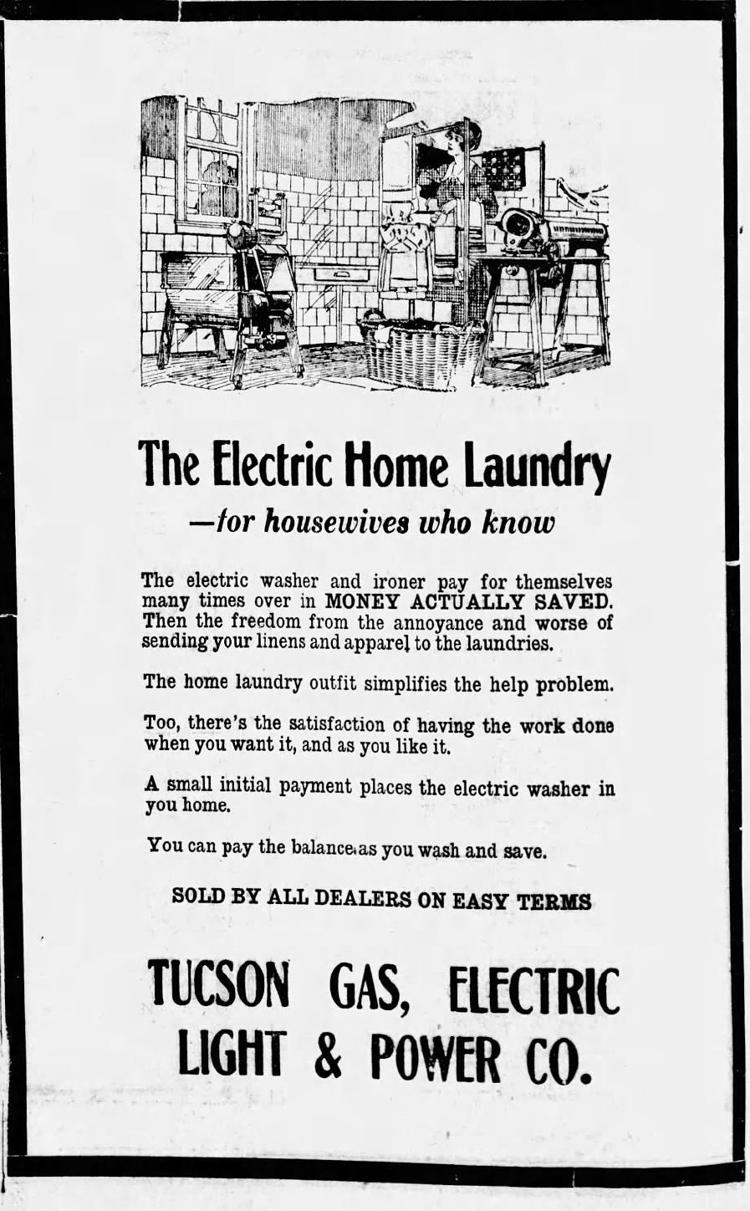 Advertisement for vacuum cleaner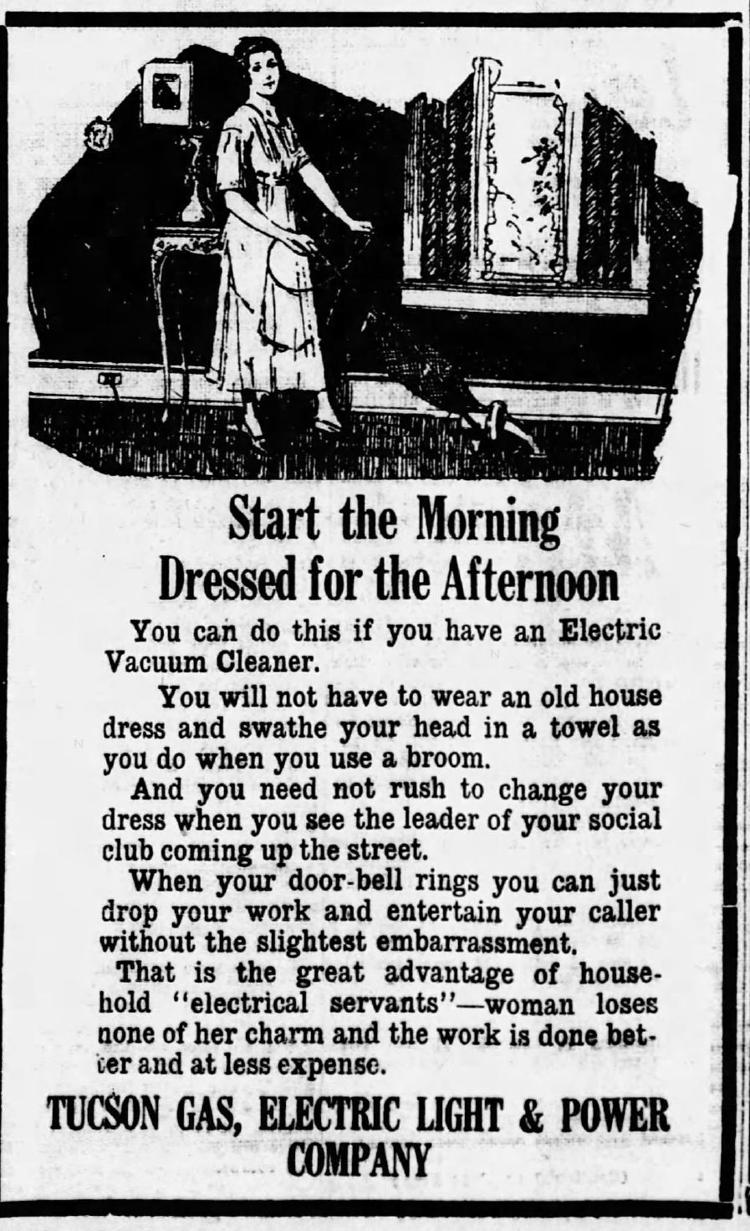 Contact Johanna Eubank at