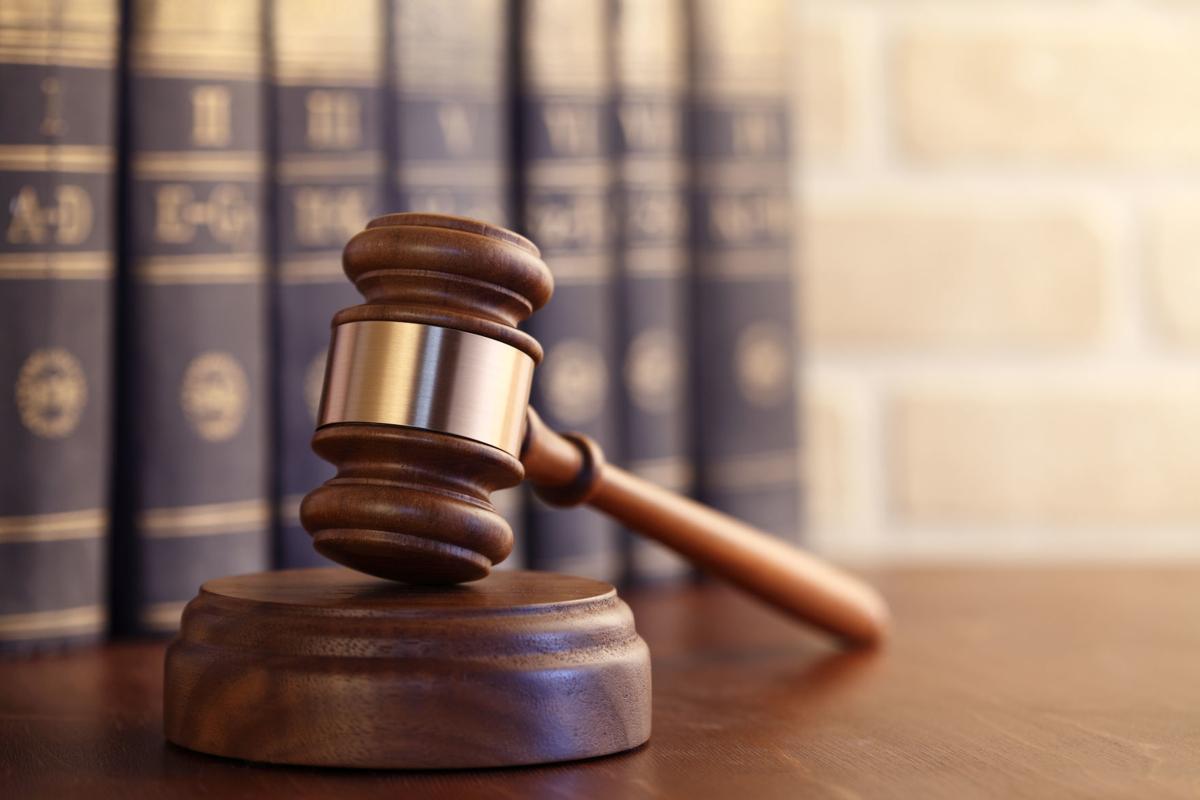 Two years ago, an 87-year-old Benson woman received emails leading her to believe she'd won $5 million and a new car from Publishers Clearing House.
The woman received emails, purportedly from the U.S. Department of the Treasury, and an email with an Internal Revenue Service letterhead.
The messages said that in order to receive her total prize winnings, she would have to pay state taxes of $80,000.
The woman withdrew funds from her IRA and was instructed to send overnight $40,000 in cash to Orlando, Florida, $20,000 in cash via UPS, wire money via Western Union and also deposit money in several accounts at Bank of America.
All told, she was out $74,000 in what is known as lottery and sweepstakes scams, a criminal complaint filed in U.S. District Court in Tucson states. The case illustrates a prevalent problem of scammers targeting the elderly, experts said.
A federal investigation led to a grand jury indictment in October of Joseph A. Batts of New Jersey for one count of conspiracy to commit mail and wire fraud, six counts of wire fraud and two counts of mail fraud. Batts is to go on trial here on Feb. 26.
In October, investigators questioned Batts, who was living with his sister and her boyfriend in Sicklerville, N.J.
During interviews with the sister, her boyfriend and a cousin , investigators learned all three received money transfers from Western Union and/or MoneyGram based on instructions from Batts, court documents show.
These types of scams, targeting trusting, vulnerable seniors are "so prevalent that they're now considered 'the crime of the 21st century,'" says the National Council on Aging, an organization that advocates for the elderly.
The reason, the organization said, is "because seniors are thought to have a significant amount of money sitting in their accounts" and scams can be difficult to prosecute and often go unreported. (See box, C2.)
In Arizona's Adult Protective Services annual report for fiscal year 2018, it says "one in five older Americans are victims of financial exploitation each year." It quotes a 2016 AARP Public Policy Institute report.
"The researchers found that these victims lose $3 billion annually, or more than $120,000 a piece," according to the institute.
The state's Adult Protective Services report said there has been "a significant increase over the last three years in the reporting by financial services" of monetary exploitation of vulnerable adults likely "to the improved understanding of their reporting responsibilities and applicable provisions in the privacy laws."
In fiscal year 2016, there were 489 reports from financial-services businesses of monetary exploitation of elders in Arizona. In FY 2017, there were 616 reports, and in fiscal year 2018 there were 917 reports, according to Adult Protective Services.
Reporting practices by financial institutions to authorities began to change in 2013 after a finance-industry coalition came up with guidance on privacy laws and reporting of financial abuse.
Further improvements in reporting by financial institutions "is anticipated due to the passage of the federal Senior Safe Act in 2018," states the APS report.
"This act allows banks, credit unions, investment advisers and brokers to report suspected fraud to law enforcement without fear of being sued, as long as they have trained their employees in how to detect suspicious activity."
Tucson police Sgt. Kimberly Frie of the financial-crimes unit said such confidence games are spreading through the internet.
Victims should report financial scams to local law enforcement, but also to the Federal Trade Commission, which tracks scams, said Frie. The commission's mission is to protect consumers.
"Many who are doing these scams don't live here. It can be difficult for the local police to do follow-up. Many times the scams are of an international scope," she said.
The con artists are always coming up with "new and creative ways to get money" from potential victims, said Frie, adding that no one should wire money, purchase gift cards or deposit funds into bank accounts that the scammer says will be used to pay taxes before they receive their purported winnings.
"The biggest scammers are always trying to rush a victim, and not allowing them to think before they act. Just hang up the phone. Report the call to local law enforcement and call and discuss what happened with a friend or relative, and never call the phone number they give you," she advised.
Law enforcement agencies share information about scams. Frie said Adult Protective Services, financial institutions and money-transfer services also notify authorities about suspected cases.
What is significant among the older population is that they "can be very trusting" and believe the scammers, said Frie.
Many don't have family living close by or someone to talk to about the phone call or correspondence from the con artist. Relatives need to check in on their loved ones and talk to them about scams in general, Frie said.
"People need to know to never send money. It is very unlikely you will get any of it back," warned Frie.
Contact reporter Carmen Duarte at cduarte@tucson.com or 573-4104. On Twitter: @cduartestar