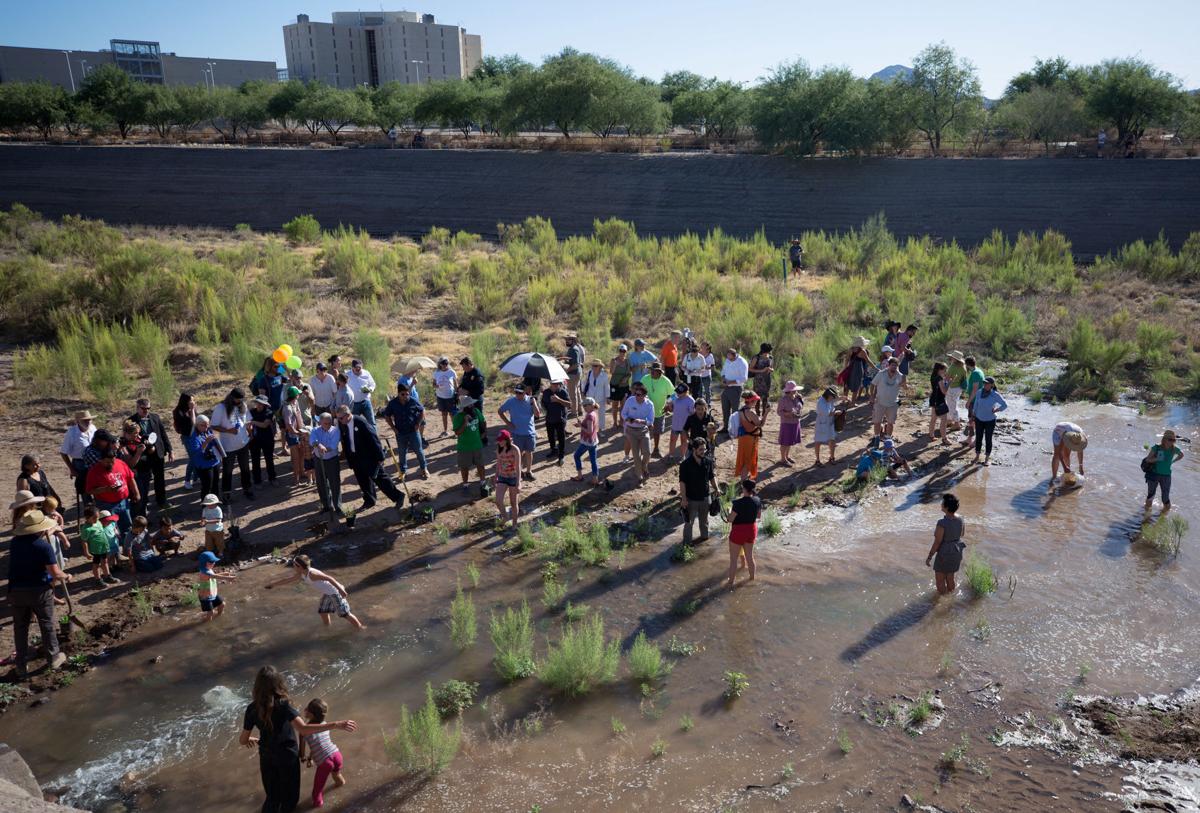 As water gushed out of a nearby culvert, University of Arizona student Axel Golden pointed to a Tucson Water banner that was unfurled on the bank of a newly flowing Santa Cruz River and said, "It should say, 'Better late than never.' "
Almost since the Santa Cruz dried up through Tucson's urban core more than 70 years ago, people have talked wistfully of wanting to see water there again. Monday, after years of wishing, planning and permit-gathering by city of Tucson officials, it finally happened.
The riverbed started carrying treated effluent from the south side to downtown's southern edge. And at Monday's release point, a late afternoon ceremony took place in which that kind of mild cynicism was mixed with unbridled enthusiasm as revelers gathered to watch and in some cases dip into the running stream.
Between 200 and 300 people sat under and stood just outside a makeshift ramada to protect themselves from the baking sun, as politicos paid tribute to Tucson's history of farming and homage to its natural beauty, and gave thanks to city officials whose work made the effluent release possible.
The effluent, commonly called reclaimed water, was released through a large pipe not far north of the Silverlake Road bridge.
Tucson Water's actual release of water had been previously scheduled to start right after Monday's ceremony, but it ended up running way ahead of the celebrants.
The actual release took place at daybreak at around 5 a.m. before maybe a dozen people Monday, following a blessing by Austin Nunez, chairman of the Tohono O'Odham tribe's San Xavier District. Originally, the plan had been to run the water just briefly.
But officials decided to let the effluent keep running because it's difficult to turn the equipment that delivered it into the river on and off, said Dick Thompson, Tucson Water's lead recharge hydrologist.
"It's not like a switch that you just throw on and off," Thompson said.
So well before the release ceremony started at 4:30 p.m., effluent was already running well north of 22nd Street, tumbling like a mini-waterfall down a small dropoff and continuing to stream northward.
Golden, a fourth-year UA Architecture School student, said he was feeling both happy and skeptical as he watched people dip into the pond-like area where the water was first released.
For one, he's hoping that the area will eventually transform into a Sweetwater Wetlands-type atmosphere in which birds will hop from native tree to tree and dive into the water.
But he's also concerned that the river will still go dry during the summer's searing heat, effluent or no effluent.
"It's hard to believe it's going to continuously run," Golden said.
He stood next to his girlfriend, Lizzie Guevara, who like Golden is 30. Unlike her partner, Guevara was fully excited about the water release, saying she's hoping this is the start of a really good water future for Tucson.
"We're setting a good example, hopefully a better example for how to manage water," said Guevara, a fifth year Architecture School undergraduate.
The Santa Cruz River, under the Cushing Street Bridge, right now. In barely 24 hours, the river has flowed farther than Tucson Water officials predicted. It would be flowing farther still without the dirt dike sitting just past the bridge. pic.twitter.com/AJo2iq1Vjd

— Tony Davis (@tonydavis987) June 25, 2019
As Menlo Park neighborhood activist Raul Ramirez walked away from the riverbed Monday evening, he saw the effluent release as a paradox: "Every gift has a problem. Every problem has a gift."
Looking at it from a flood control standpoint, the release of effluent into the river is "schizophrenic," since county flood control officials are concerned about risks from the very buildup of vegetation that this water release will generate, he said. They're concerned that trees standing in the riverbed can clog it up, forcing water to overtop its banks.
Looking at it from an environmental standpoint, the water release should be positive, generating more trees and drawing more birds, said Ramirez, the Menlo Park Neighborhood Association's vice president.
"If it's clean, it's great," said Ramirez, adding that he's concerned that in the future, the extra water could leach out contaminants now lodged in landfills lining the river — a concern that city officials say isn't valid but that Ramirez isn't ready to rule out.
Among public officials who spoke at the ceremony, the mood was more celebratory.
"Historically, Tucson had a rich water table, providing renewable water supplies. But after World War II, the population started booming and we started overpumping," said Councilwoman Regina Romero, whose ward includes much of the riverbed. "By the late 90s, the water table was in full retreat."
But because the city has replaced most of its groundwater pumping with imported Colorado River water and recharging one-third of its annual river supply, "We are now storing water every year for the future," Romero said.
"The water level is rising, and the water is back in our river, providing habitat and beauty for downtown, reminding us how lucky we are to be Tucsonans."
This water running downriver also is part of Tucson's future water supply, Tucson Water Director Tim Thomure told the gathering.
"We're using the Santa Cruz River to recharge it and store it for the future," he said, adding that to do it the city had to get a major change in state law.
Until this year, if a city or another entity recharged effluent into a riverbed, it could only earn legal "credits" for 50 percent of the effluent stored. The credits allow the local government or other entity to either pump that same amount of groundwater from another part of the aquifer, or to sell those credits to another party, allowing that person or company or entity to do the same thing.
Under a state law change approved this year, the city and others who store effluent in a river get similar credits for 95 percent of that effluent. Thomure and other city officials got this change as part of a bigger deal that enabled the Legislature to adopt a formal drought contingency plan to save water for the Colorado River.
"It was a Tucson-based initiative that got through the Legislature," Thomure said. "That's a miracle in itself."
Photos: Water runs in the Santa Cruz River
Santa Cruz River Project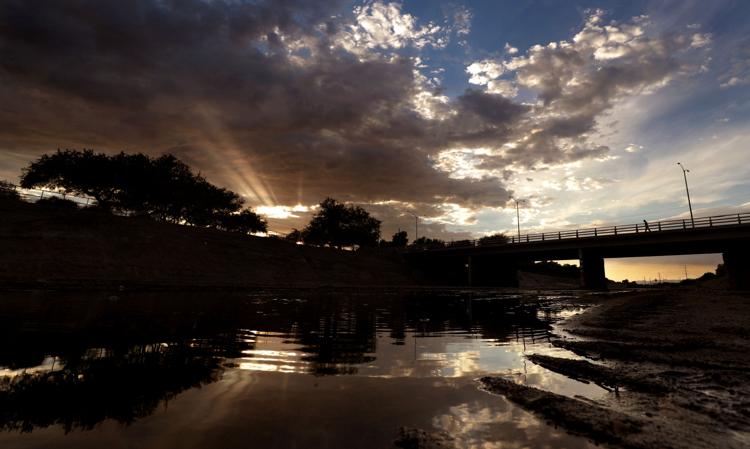 Santa Cruz River Project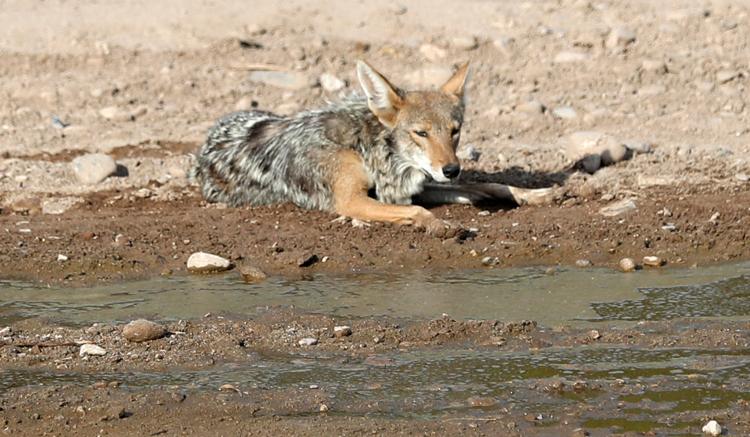 Santa Cruz River Project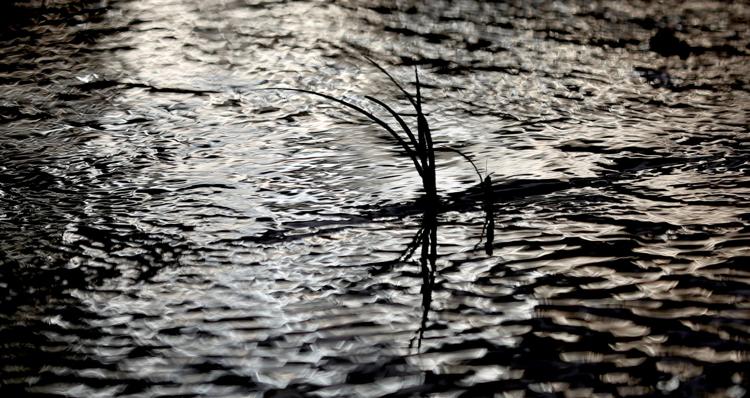 Santa Cruz River Project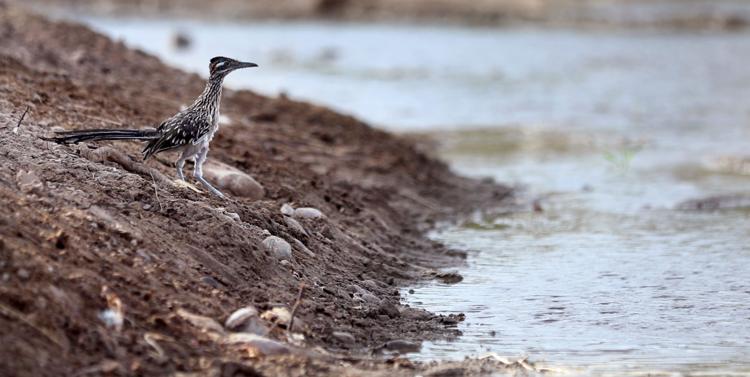 Santa Cruz River Project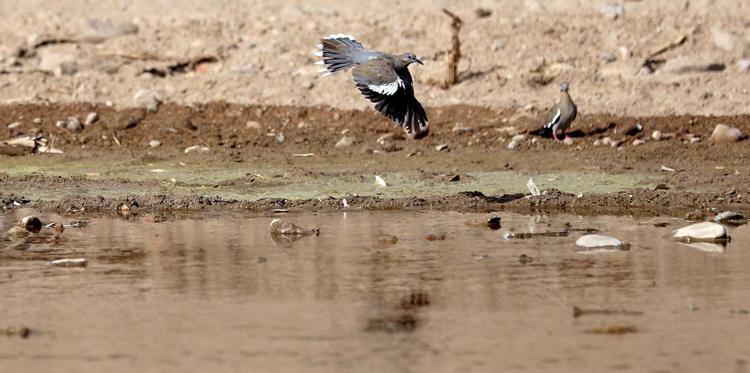 Santa Cruz River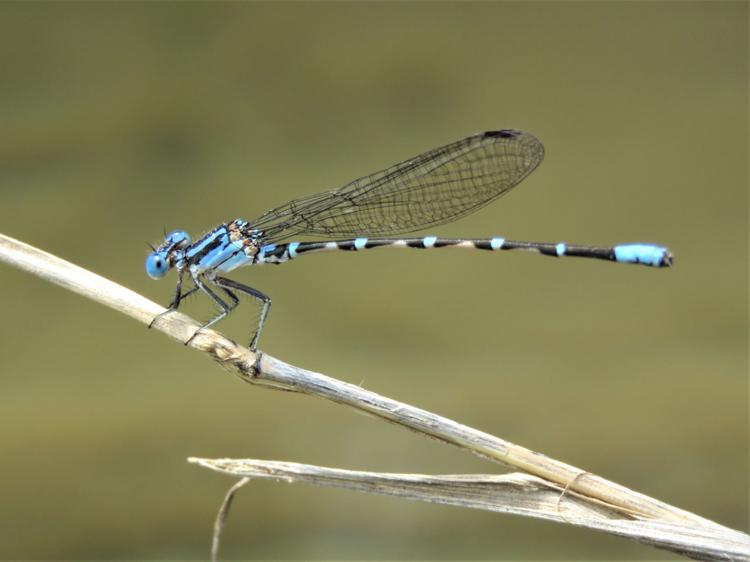 Santa Cruz River Project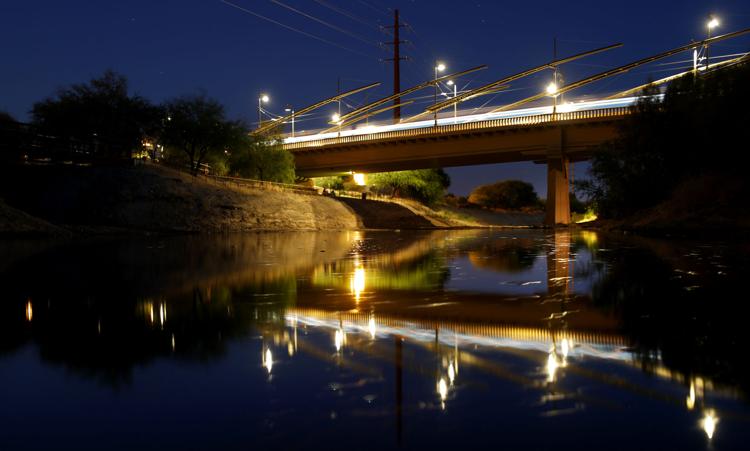 Santa Cruz River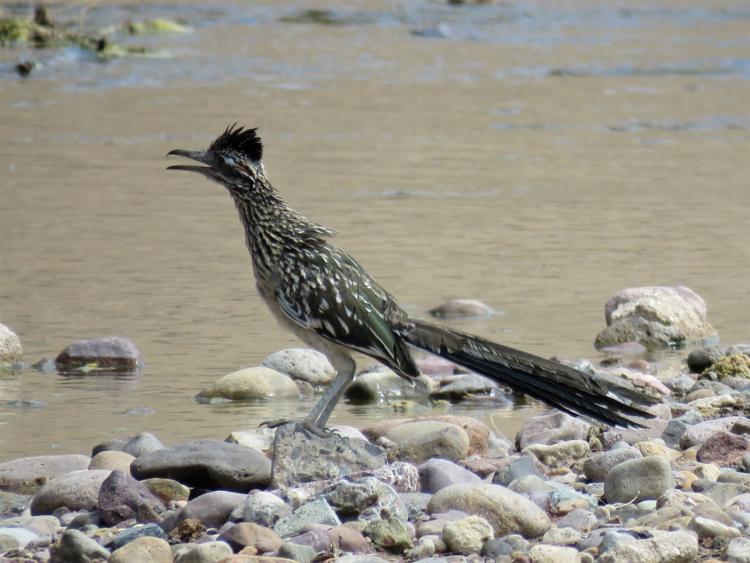 Santa Cruz River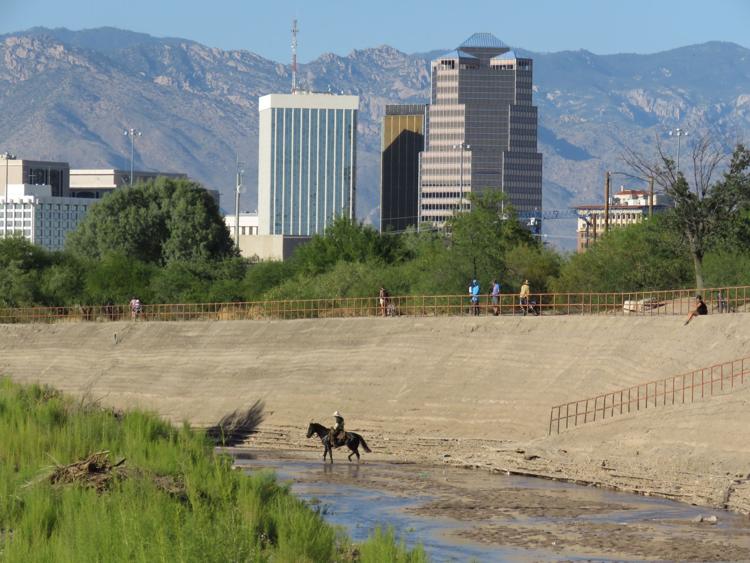 Santa Cruz River Project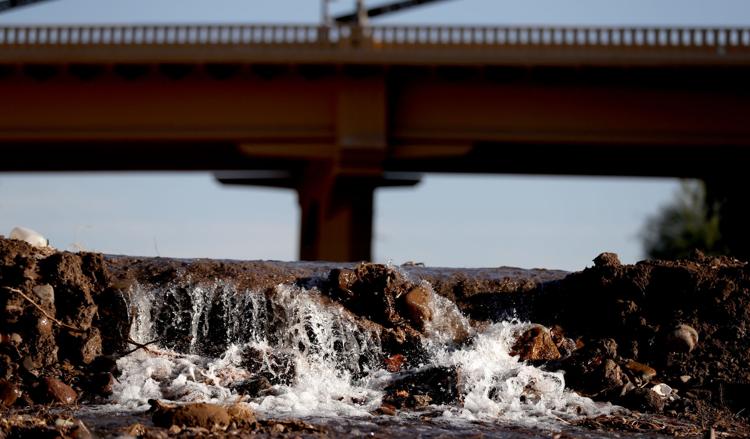 Santa Cruz River Project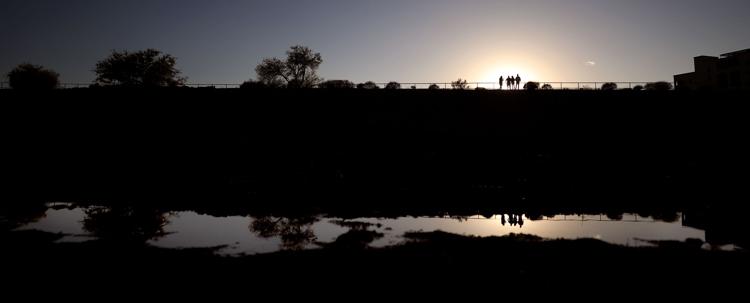 Santa Cruz River Project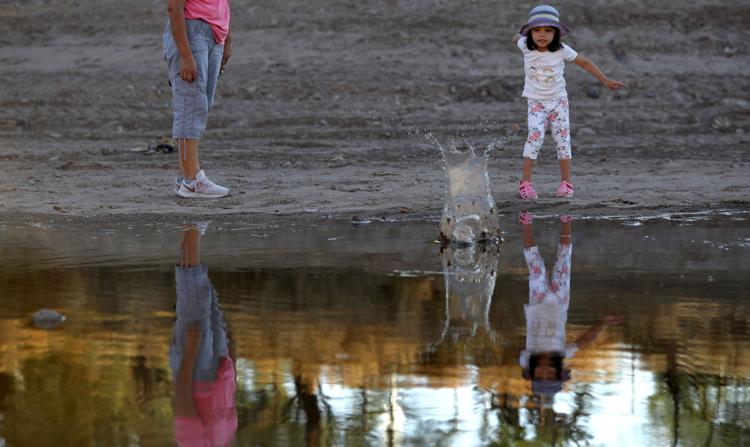 Santa Cruz River Project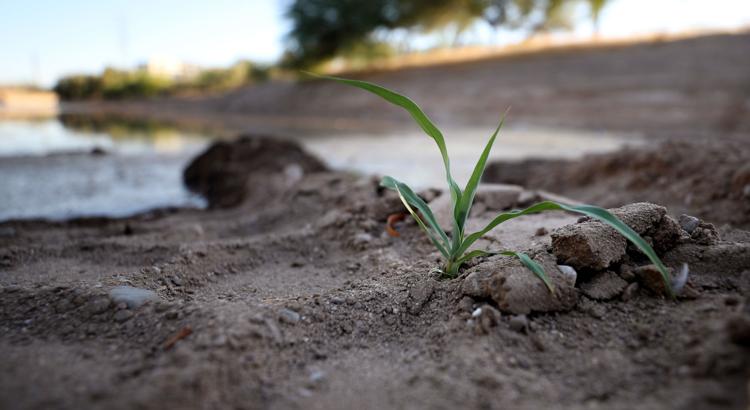 Santa Cruz River Heritage Project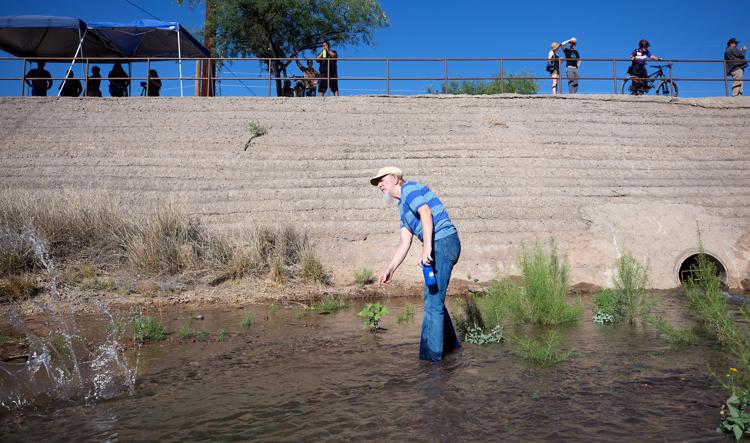 Santa Cruz River Heritage Project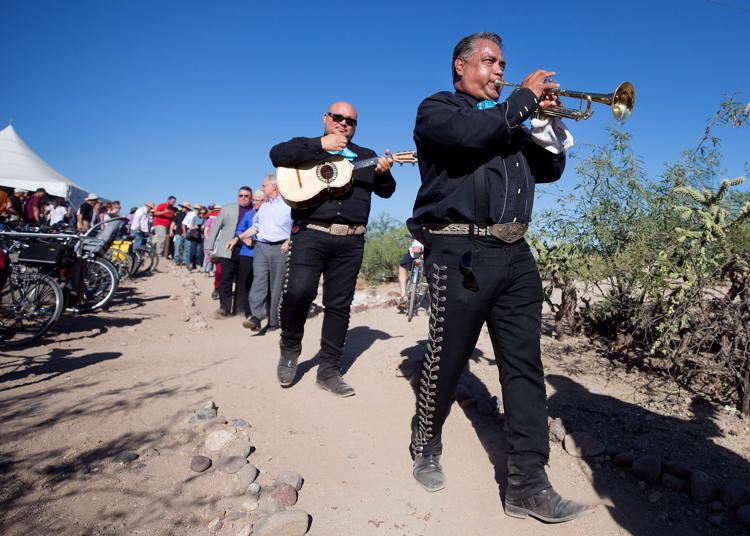 Santa Cruz River Heritage Project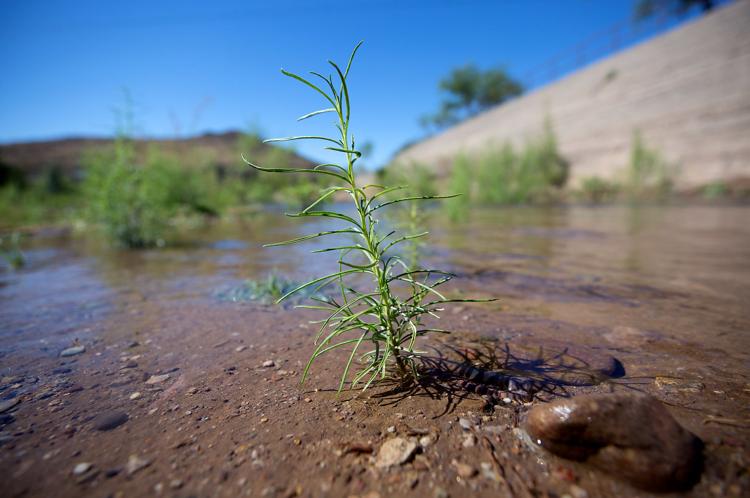 Santa Cruz River Heritage Project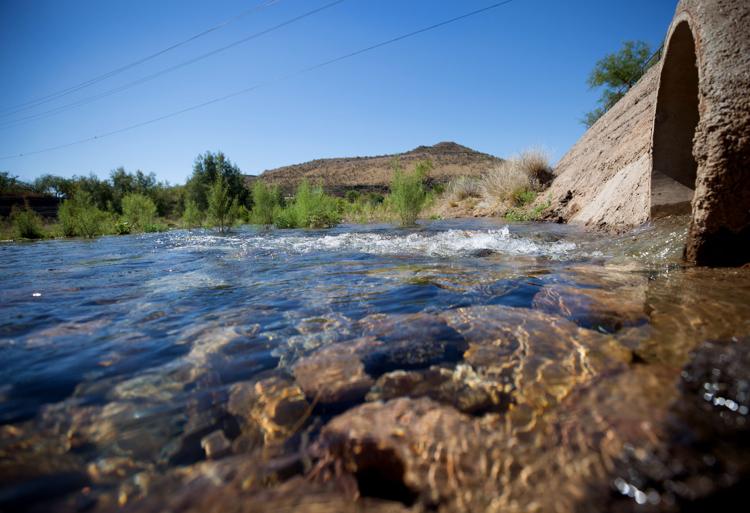 Santa Cruz River Heritage Project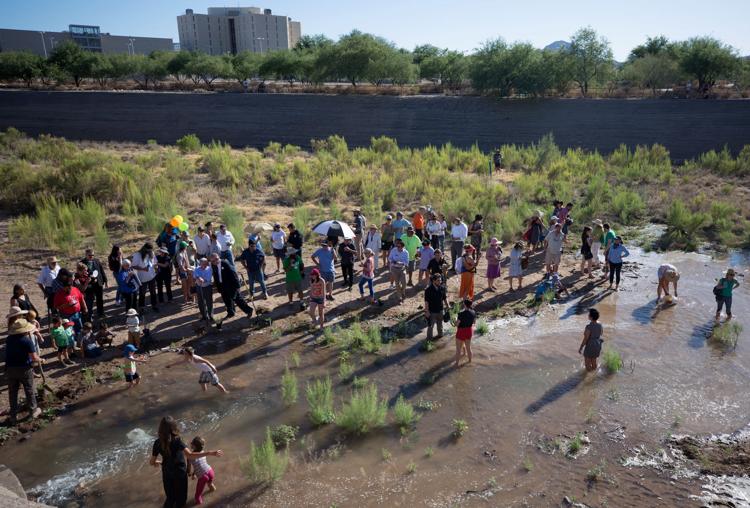 Santa Cruz River Heritage Project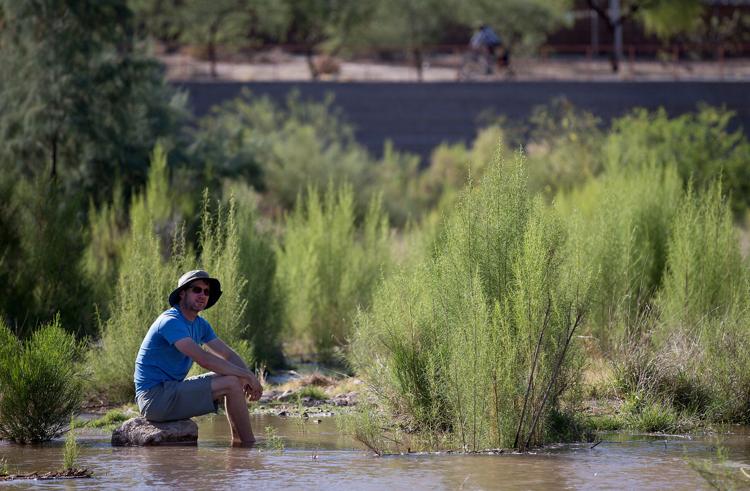 Santa Cruz River Heritage Project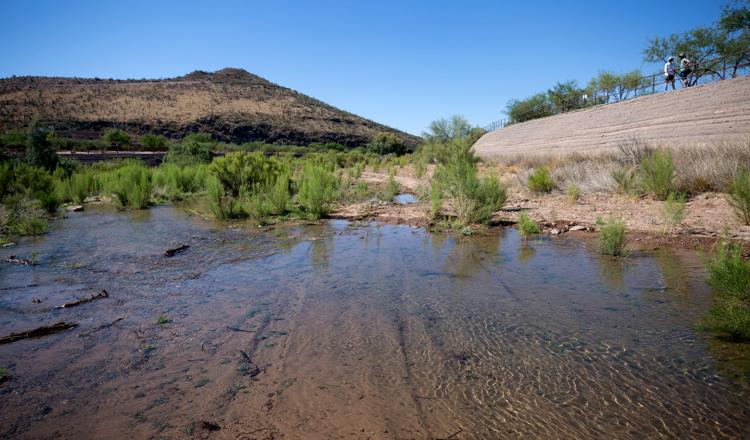 Santa Cruz River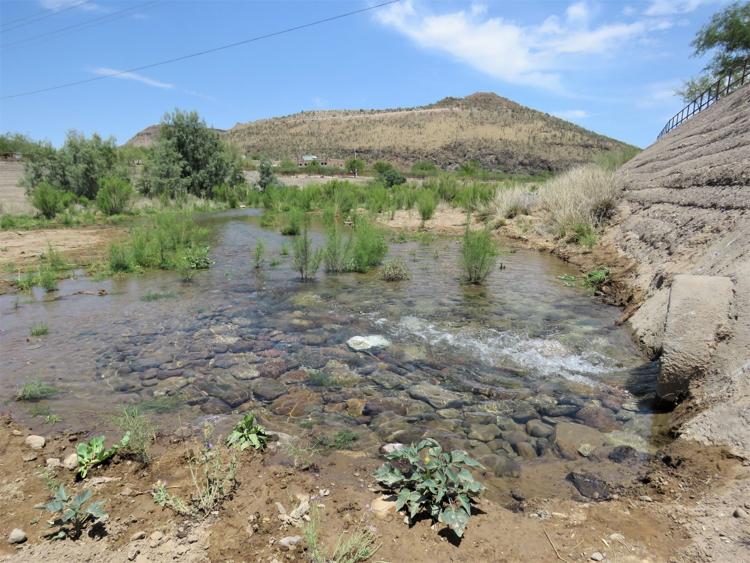 Santa Cruz River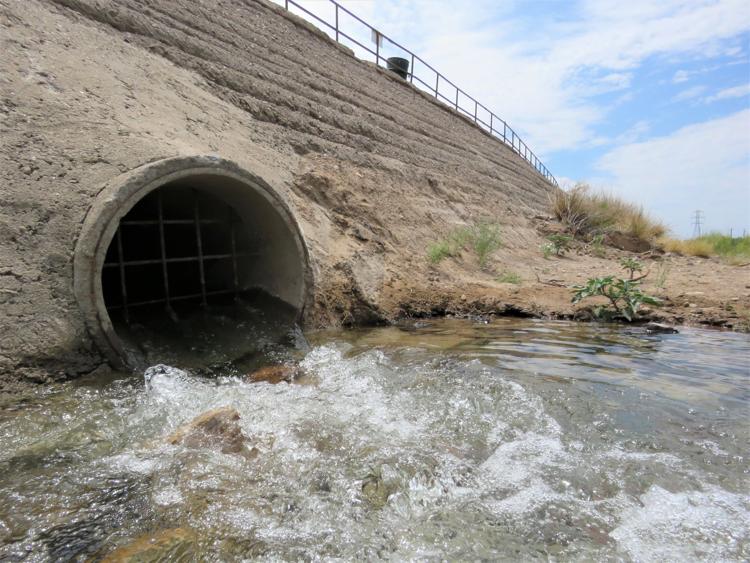 Santa Cruz River