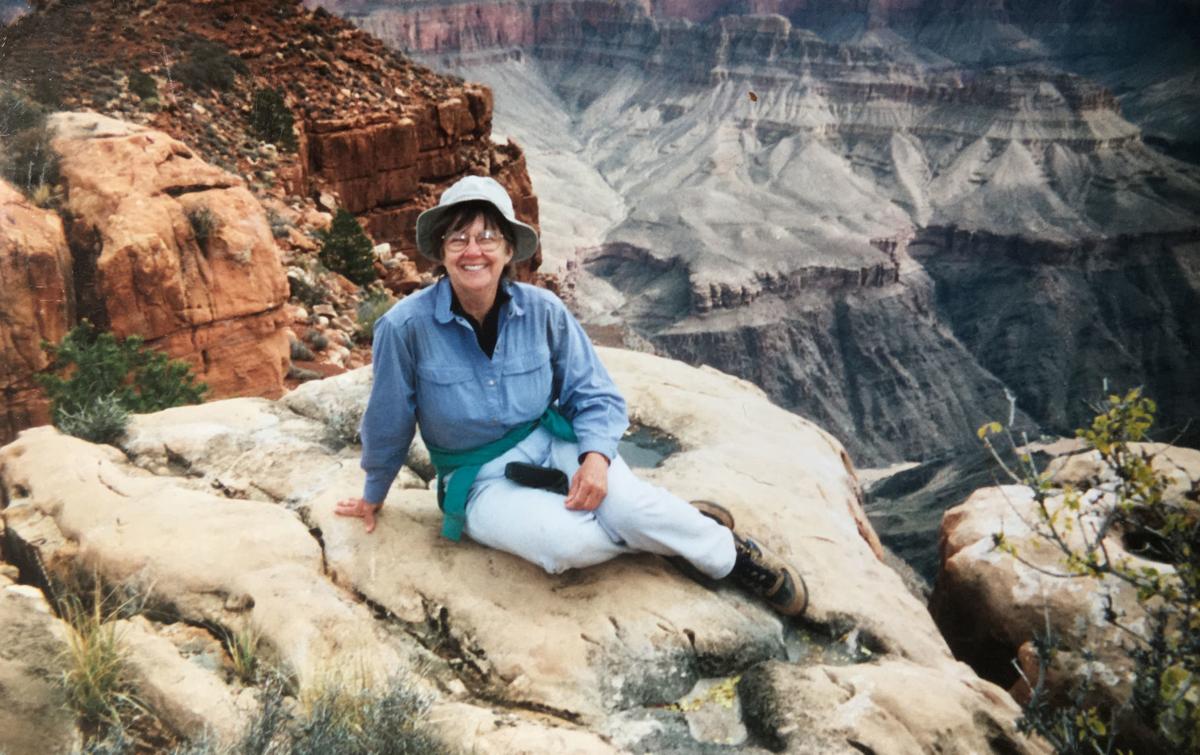 Author and avid hiker Betty Leavengood — whose "Tucson Hiking Guide" has been luring people to Tucson-area trails since its first publication in 1991 — died Wednesday. She was 79.
"She started hiking avidly in the late 1970s and led a class at Pima Community College called 'Hiking Over 40,'" said Cheryl Graham, Leavengood's daughter. "She hiked nearly all of the trails in Tucson's four mountain ranges and hiked the Grand Canyon countless times rim to rim, as well as other, lesser-known trails.
"She went on several hiking trips in the Swiss Alps and hiked most of the way up Mount Kilimanjaro."
In addition to several updated editions of the hiking guide, Leavengood wrote other books, including "Grand Canyon Women: Lives Shaped by Landscape."
But it's the "Tucson Hiking Guide" that has become almost a trail bible for Southern Arizona hikers.
The volume, with many maps and photos, provides detailed descriptions of the length, difficulty and terrain of some 35 trails in the Tucson, Rincon, Catalina and Santa Rita mountain ranges.
Leavengood's book goes beyond the nuts-and-bolts details to describe the trail experience.
Here's a passage about a ridge site along the Esperero Trail in the Catalina Mountains: "The ridge is an excellent lunch spot. Turn your back to the city, and the magnificent Catalinas seem to go on forever. Cathedral Rock is the dominant formation of this part of the range. Below, providing there has been enough rainfall, there is a large waterfall where Esperero Canyon empties into the basin."
Elsewhere, Leavengood sprinkled tantalizing bits of history into a trail narrative.
In a chapter on the David Yetman Trail in the Tucson Mountains, she described the life of early homesteaders in the area: "Ruby Bowen kept a diary of her first year in the Tucson Mountains. She talks of the wild mountain sheep that came to the base of the cliffs to graze nearly every evening and then majestically climbed the steep canyon walls to return to a cave that was their home. A mountain lion would pace about when Ruby was cooking meat and one time attempted to get in the window."
Leavengood's work was recognized at the Tucson Festival of Books in 2013.
During her years in Tucson, she was a schoolteacher and worked at a hospital for a volunteer coordinator.
Graham said her mother, who suffered from congestive heart failure, died at her home in Davidson, N.C.
She is survived by three children — Cheryl Graham, Rodney Graham and Christine Graham.
Contact reporter Doug Kreutz at dkreutz@tucson.com or at 573-4192. On Twitter: @DouglasKreutz