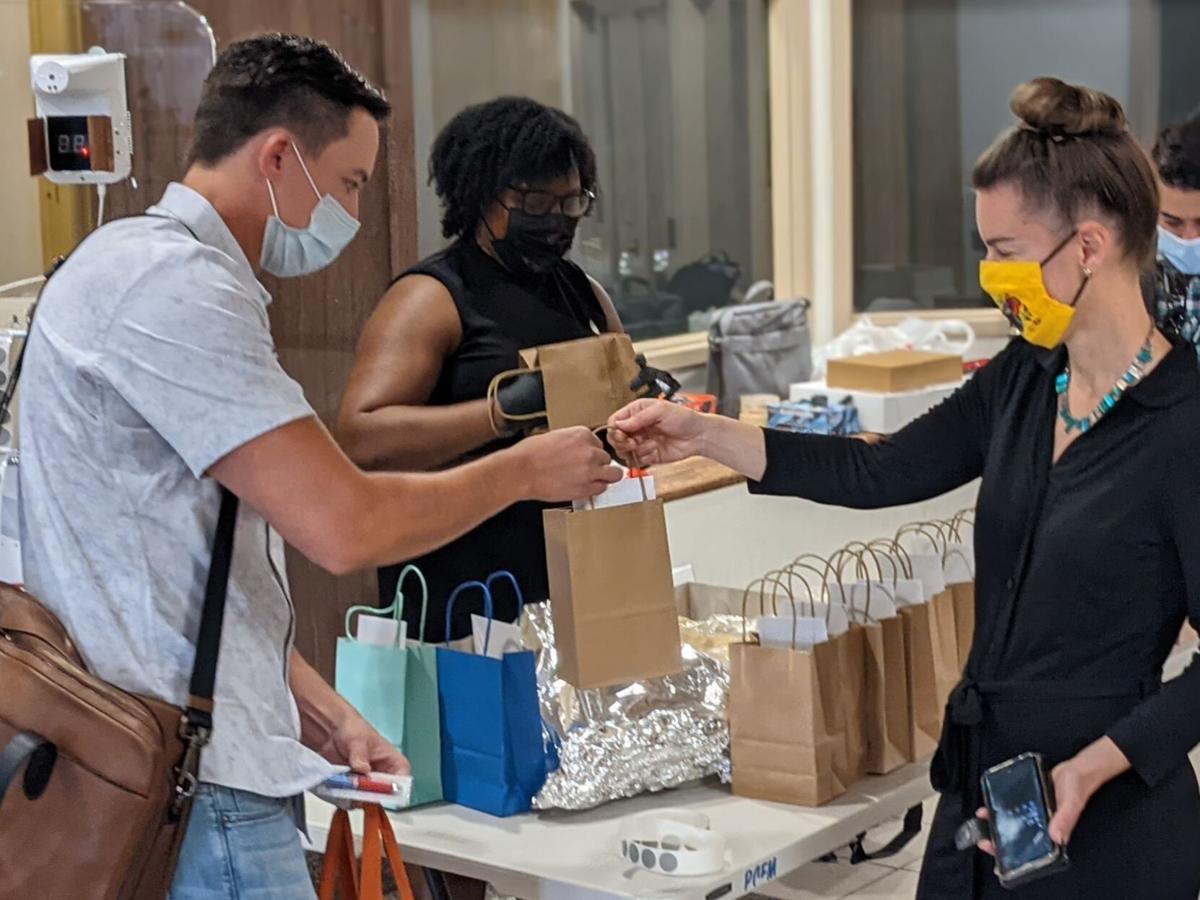 In her first 100 days in office, Pima County's new prosecutor has made good on her campaign promise to stop pursuing the death penalty, including for the man accused of killing two Tucson girls.
Christopher Clements is no longer facing death if he is convicted at trial in the killings of Isabel Celis, 6, and Maribel Gonzalez, 13.
Clements, who has a criminal history that spans more than two decades and four states, is accused of taking Isabel from her midtown home as her family slept in April 2012.
In March 2017, investigators found her remains in a desert area northwest of Tucson. More than 500 mourners gathered at a memorial ceremony for Isabel a month later.
On Sept. 21, 2018, court documents confirmed Clements led investigators to the remains, as he tried to cut a deal to get an unrelated burglary case against him dropped.
Clements was out of jail on bail in June 2014 when he allegedly killed Maribel, court documents have shown. She had left her Tucson home to visit a friend.Pima County Attorney Laura Conover, a former defense attorney elected in November to the top prosecuting post, would not comment on the case, citing pending litigation.
The attorney for Isabel's mother, Becky Celis, did not return the Star's phone call seeking comment. Isabel's father, Sergio Celis, did not want to comment, said his attorney Dan Cooper.
'We have major steps underway'
Conover is the first new top prosecutor in Pima County in 24 years, succeeding fellow Democrat Barbara LaWall, who was elected six times to the post.
Not all of the changes she's made have been as monumental as dismantling the process that led to those accused of the most heinous crimes facing the possibility of a death sentence.
But, within days of Conover's taking office at the start of the year, she and her staff were presented with their first challenge, when the building had to be closed due to a coronavirus outbreak and the office's paperless system had to convert to a work-from-home model.
Even so, they quickly got to work enacting Conover's broad agenda, which included:
An end to seeking the death penalty.
Establishing a dedicated unit for prosecution of fraud.
Increased treatment and services outside of the legal system for people with mental health or substance use disorders.
And launching the state's first "restorative justice" system, a process that focuses on repairing and preventing future harm caused by criminal behavior, rather than punishing the offender. In most restorative justice models, parties in the case will meet so the offender can take responsibility for his or her actions and find a way to make amends to the victim.
"Some things have been fun. A lot of things have been excruciating. And I have to use that word to fulfill the promise to the community to not seek the death penalty," Conover said of her first few months in office.
Conover would not talk specifically about pending cases in which the death penalty was being sought under the former County Attorney's Office administration, including the Clements case.
"(We wanted) to handle things as delicately and professionally as possible," Conover said, speaking generally, about the conversations that needed to be had with victims' families.
"The task is complete. The promise was there, and we took our time to do it right and we fulfilled it," she said.
'We've just over-incarcerated the heck out of families'
One of Conover's main points of pride thus far is the creation of the fraud unit, which leads the new Southern Arizona Anti-Fraud Task Force. The task force is at work educating vulnerable residents, and Conover said fraud complaints are already coming into the unit.
"When I first launched the campaign, I did not know I was going to hear that much about fraud and scam," she said. Focusing on such prosecutions "was such a concrete request from the community and a need for the community.
"It's been wonderful to hear the feedback on how helpful it is to our partners to have the county attorney's office at the table and working with them so we're all battling fraud and scam together," she said.
The County Attorney's Office has also partnered with Pima County Superior Court to create the Supportive Treatment and Engagement Program, an expansion of the court's specialty drug court.
STEPS is a short-term, early intervention program designed to divert nonviolent people who are struggling with substance use and mental health issues away from the criminal justice system, and instead provide them with treatment and targeted resources. STEPS is also a partnership with the County Administrator's Office and Pima County Legal Defense Services, with support from local law enforcement.
Conover has heard plenty of stories as she has been going out into neighborhoods to engage the public and build the office's volunteer base. And she said one of the biggest surprises has been hearing excitement about the restorative justice program.
"I think we just don't realize until you're walking in the neighborhoods and listening to families talk about the harm that the system causes," she said. "Until you see the grandparents raising the grandchildren, until you visit them and hear from them, you just might not realize how bad the situation is, that we've just over-incarcerated the heck out of families and neighborhoods."
Someone can go to prison for only a year or two, but the family never recovered, she said."You have to hear it firsthand to really understand where we've been and where we need to go."
She and her staff are still fine-tuning the program, but the idea is simple, she said. Professional mediators will take a leading role in the criminal justice process, bringing together people who were harmed and the person who caused the harm, to try to come to a solution that "truly gets the victim as whole as possible."
The idea is that people will feel as if they're in mediation, rather than in a court- or law enforcement-sponsored situation, Conover said.
'The diversity coming in is just extraordinary'
For these new ideas to come to fruition, the office needs staff, and one that represents and is reflective of the community, Conover said.
When Conover won the Democratic primary in August, the County Attorney's Office had no Spanish-speaking prosecutors on staff, she said.
"I can't imagine a young woman and the charge is that she's been sexually assaulted, and she's Spanish-only, so she can't communicate directly with her prosecutor," Conover said. "Even if she's English-speaking, if her mom can't talk to the prosecutor, that's not good either.
"We absolutely have to represent and reflect the community or we're not going to get anywhere in all the trust-building that we have to do."
Starting with her leadership team, Conover wanted to send a strong message to the community that the office would be diverse and dynamic, she said. "I'm sure that helped with recruitment. Since I announced the team, we attracted the Spanish speakers we desperately needed."
Five of the office's 13 new attorneys, victim advocates and law clerks hired over the last two months are bilingual, as is the office's new chief deputy, Tamara Mulembo.
"The diversity coming in is just extraordinary," Conover said. "And the talent. Fulbright scholars, multilingual, decorated veterans. And it's a mix of age, which is really good."
Conover said there's plenty of work to be done, but she's proud of all they've accomplished so far.
"I'm kind of most proud of the workers here," she said. "I know COVID has made it 100 times worse, but even in normal times, they have excruciatingly difficult jobs."
That's why, on Monday morning last week, 300-plus employees of the County Attorney's Office were greeted by the soothing tunes of Stevie (Wonder or Nicks, depending on the time) and Conover. The county attorney served up grab-and-go breakfast bags to commemorate the first 100 days of the new regime, and thanked her staff.
The celebration included breakfast burritos, pan dulce and coffee from local eateries, along with local cumbia music, in true Tucson fashion.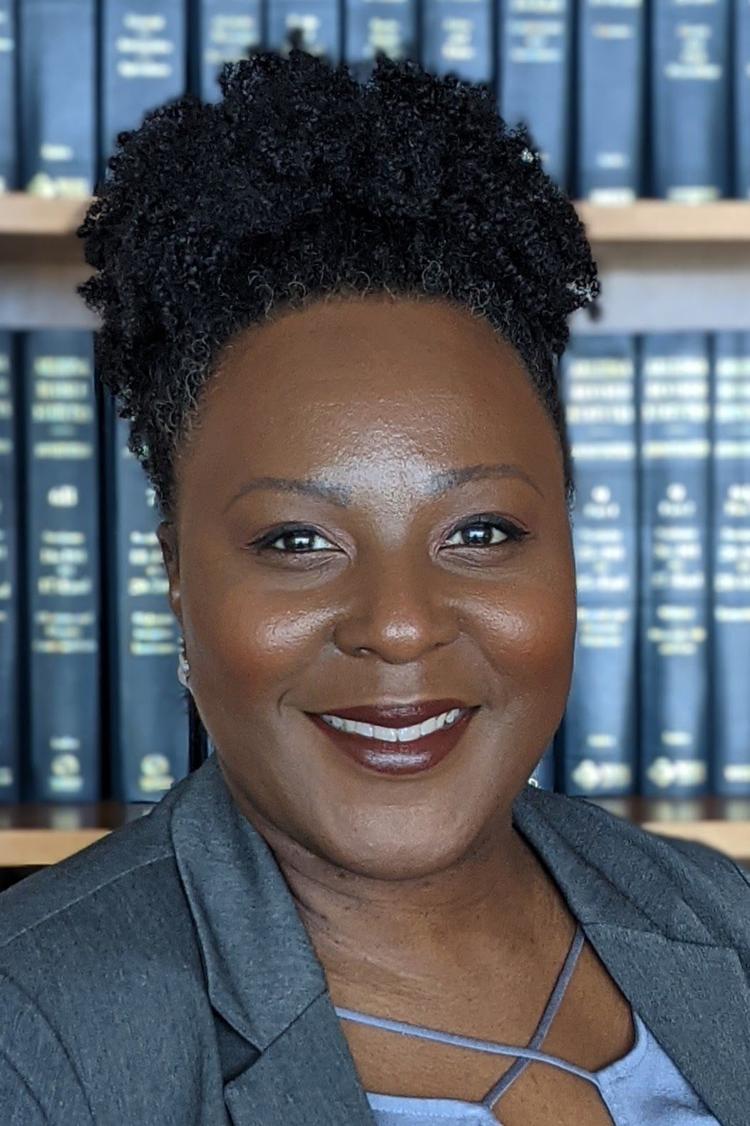 'I believe satisfaction is the enemy'
Working in criminal justice is never easy, but Chief Deputy Tamara Mulembo said her new job is "the stuff that dreams are made of."
The office's first Black chief deputy, Mulembo is a Phoenix native who moved to Tucson in 1998 to attend the University of Arizona, falling in love with Tucson in the process.
Mulembo knew she wanted to be a lawyer when she was 6 years old, sitting around the dinner table arguing with her uncle. Family members told her she'd be a good lawyer, and the idea stuck. "When I had career day, I dressed up as a lawyer. I had a little briefcase and that was my career day outfit in second grade," Mulembo said.
"My undergraduate degree is in English and Spanish, and I thought about going to be an English professor, but it was really important that whatever career path I chose, I wanted to be impactful and I wanted my life to make a difference."
She decided her best option was law and went full steam ahead, attending law school at the UA. She fell in love with criminal law and set her sights on a career in prosecuting white-collar criminals.
"I graduated with the perfect baby prosecutor's résumé: I had clerked with the County Attorney's Office for two years, I had worked for the U.S. attorney," Mulembo said. "The bigger surprise in my career was that I ended up being a defense attorney for so long."
When the post-college job that Mulembo had with the Riverside County District Attorney's Office in California fell through, she ended up taking a job clerking for a court of appeals, which set her on a different course.
From there, she joined the Pima County Public Defender's Office as one of the only Spanish speakers on the felony trial team, she said. Mulembo said she burned out after about three years, then took a job as in-house counsel for State Farm before moving to the federal Public Defender's Office about a decade ago.
A few years ago, Mulembo was detailed to Washington, D.C., for her job, which is where she was living when the pandemic hit. Having kept her house in Tucson, she and her dogs drove cross-country and returned to the place she thinks of as home.
It was while she was working remotely from home in Tucson that her friend Conover invited her over for what Mulembo thought was a social visit.
"I had no idea that she was going to put this on the table for me," Mulembo said of the offer of the chief deputy position. "This was a complete change in career course from what I was doing before, but I was excited about the expanded possibility to help and serve my community."
Mulembo said that as part of her job, she's taking an in-depth look at all the office's diversion and specialty court programs, with the perspective of an outsider who isn't married to the idea of doing things the old way.
"I believe that satisfaction is the enemy," she said. "I want to see 'how can we effectively serve larger populations of people,' and that involves bringing in a fresh set of eyes to our programs."
Mulembo said she believes her openness to new ideas will benefit the office's ability to expand services, such as diversion and outreach, and impact a larger portion of the community.
She's also taking a hard look at systemic inequities, saying some of the data she's seen indicates inequities based on race, gender and income within the programs, which she is looking to redress.
"We're very focused in honoring our commitment to safeguarding the community, but also bringing transformative change to the community as well," Mulembo said.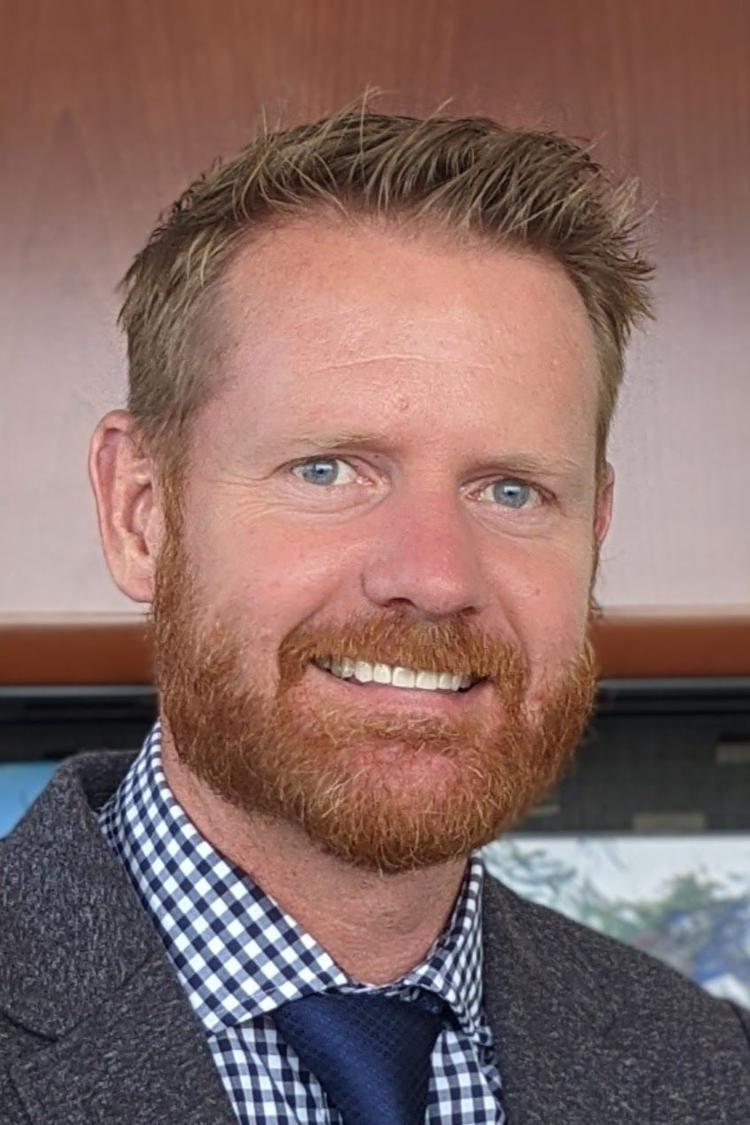 'People aren't vengeful'
Among the county attorney's new leadership trio, Criminal Division Bureau Chief Dan South has the longest tenure with the office. He joined its major crimes section in 2012.
South grew up in San Manuel, the son of a copper miner. When the mine shut down in the 1990s, his family moved to Tucson. He attended elementary and middle school here, graduating from Canyon del Oro High School, and earned his undergraduate and law degrees from the UA.
He took a job as a prosecutor in Cleveland, Ohio after graduation, and while the first few years were fun, the winter weather "got old really quick." With his family, including two young daughters, in tow, South headed back to the Old Pueblo.
During his time in the Pima County Attorney's Office, he spent several years in its special victims unit. Then he was named bureau chief of community protection, a job that allowed him to work with law enforcement and use data to track crimes across the county.
When the pandemic hit, South took on other responsibilities, working to help safely get people out of jail in the spring, and again in October when COVID-19 cases started climbing. The office has done that several times, evaluating cases and getting dozens of people out of custody for low-level and nonviolent offenses.
"It's time for change, and the big change is that Laura has brought a lot of new people to the table who did not have a voice before," South said. "I'm proud to say we have a lot of young attorneys that have great new progressive ideas like treating mental health and behavioral health as a health crisis."
South said there's palpable excitement about the change in the way the office will view certain issues, including substance-use issues and other minor offenses.
"I spent the last 13 years as a trial prosecutor, and a lot of victims that I've talked to on lower-level offenses, they don't want the person to go to prison. They want them to get the help they need," South said. "People aren't vengeful. They're not so much angry as they are hurt."
In the community protection bureau, South attended neighborhood meetings and talked to residents, hearing stories from people who had been victimized. Many were people who had been defrauded or scammed, and in most of those cases, the victims were elderly. South said the office's new fraud unit has been a long time coming.
"Having the resource out there to let them know they're not alone, but that it's OK to come forward and we're here to help ... is so crucial," he said.
In recent weeks, South's main task has been preparing for the return of trials, which started up last week after a hiatus due to the pandemic. For health safety, attorneys will be in the jury box, the jury will be in the gallery, and lawyers will communicate privately with the judge via headsets.
"We're taking it slow, but you can feel the excitement of people getting back into court," South said.
He said there's momentum in the office these days, and that while some of the work started years ago, it's just now coming to fruition.
"We finally have all the pieces in place to really move forward in a big way — especially with mental health, behavioral health and drug addiction — and get some of those reform ideas going," South said.