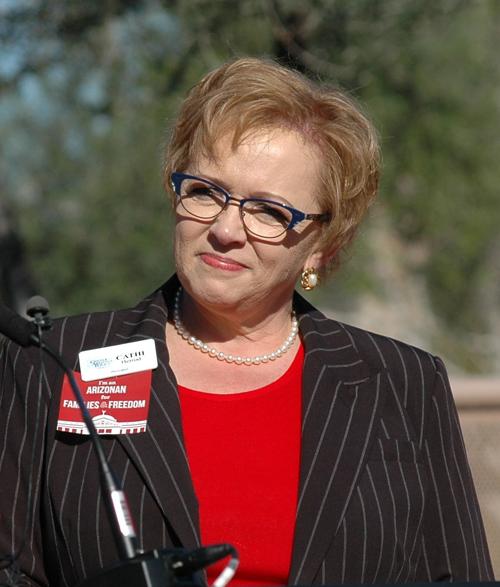 State lawmakers sent legislation Tuesday to Gov. Doug Ducey that proponents say will give additional protection to medical professionals and hospitals from having to help people die.
SB 1439, approved by the House on a 32-24 margin, spells out it is illegal to discriminate against any health-care entity because it does not provide or facilitate any service that results in the death of the individual. That includes assisted suicide, euthanasia and mercy killing.
The Senate already has approved the identical language.
Proponents, led by the Center for Arizona Policy, say this is a simple extension of existing laws that exempt health-care providers from any civil or criminal liability for failing to comply with a patient's request or doctor's order that violates the providers conscience.
But Rep. Randall Friese, D-Tucson, who is a doctor, said he believes this will actually interfere with the ability of patients and their families to work with physicians to make decisions about what treatments to seek — or refuse. He said the issue comes down to "helping families recognize transition from prolonging life to, in fact, prolonging death."
The objections drew derision from Rep. Mark Finchem, R-Oro Valley.
He said the United States has a long and recognized history of conscientious objection, where people refuse for moral or religious reasons to take up arms. Finchem said this legislation should be seen in the same light.
"This is about compelling somebody, forcing them to do something in the course of their employment, that they might have a religious objection to or an objective moral standard objection to," he said.
Questions remain about how this might affect someone with a "living will."
Sen. Nancy Barto, R-Phoenix, did agree to add language which spells out that nothing in the legislation allows a health-care institution to ignore a "do not resuscitate" order.
But Sen. Steve Farley, D-Tucson, said during Senate debate that is insufficient. He argued that there are other provisions in a living will, like a dying patient's request to refuse food.
Cathi Herrod, president of the Center for Arizona Policy, said the legislation builds on existing protections for health-care providers. It specifically protects those who refuse for moral reasons to go along with a patient's or family's wishes from being discriminated against by their employers.
The legislation comes a year after Barto used her power to kill legislation that would have gone in the opposite direction.
That 2016 measure by Sen. Barbara McGuire, D-Kearny, would have allowed terminally ill patients to request medication that would allow them to end their lives. The measure included safeguards including a finding that the person was capable of making an informed decision and a 15-day waiting period before medication could be prescribed.
McGuire said she sponsored the measure after watching her father die.
"It was terrifying, it was horrific," she said. "He shouldn't have had to go through that."
Barto, who chairs the Senate Health and Human Services Committee to which the bill was assigned, refused to allow a vote.
Get local news delivered to your inbox!
Subscribe to our Daily Headlines newsletter.