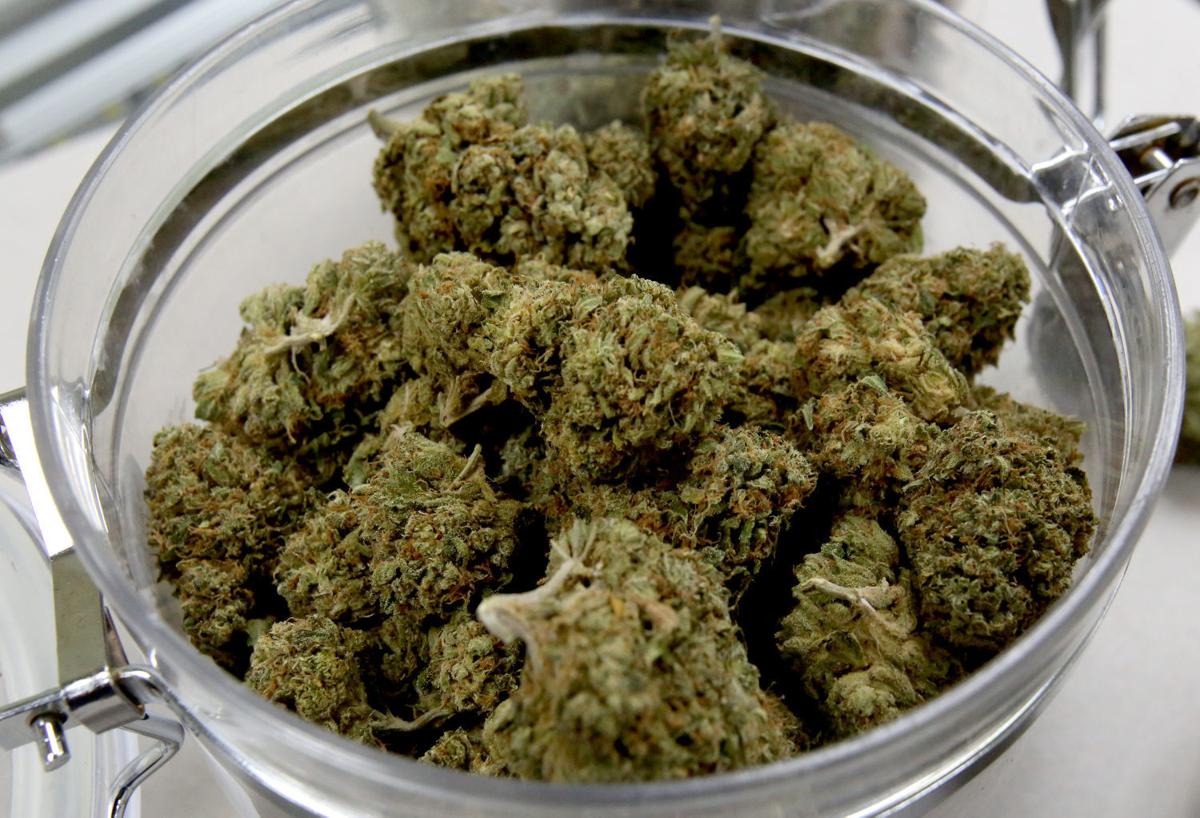 PHOENIX — Coming soon to a dispensary near you: "safer" marijuana — if Gov. Doug Ducey gives his OK. And, more dispensaries might open near you.
Ducey is weighing legislation on his desk to require mandatory testing of medical marijuana that patients can smoke, drink and eat, along with a provision designed to put more outlets into underserved rural areas.
The legislation would require that all marijuana products sold in Arizona be examined for everything from microbes and heavy metals to pesticides and herbicides. State-regulated laboratories also would be required to look for solvents and other chemicals left over after the leaves and flowers are processed into products.
What's still to be worked out, if Ducey inks his approval this week, is exactly how much of any contaminant would be allowed. Put simply, what's an acceptable level of mold?
A key provision in the bill would establish a special "medical marijuana testing advisory council" to come up with the rules for what is acceptable, as well as what can be done with samples that don't meet the new standards.
The council would also come up with rules for determining the potency of what's being sold.
Arizona voters approved the use of marijuana for medical purposes in 2010. Those with a doctor's recommendation are allowed to get a card from the state Department of Health Services permitting them to purchase up to 2ƒ ounces of the drug every two weeks.
Nearly 200,000 Arizonans now have those cards.
But there is no one looking over what's being sold in the state-regulated dispensaries.
And there's a lot of it being sold. In just April, the most recent month for which data is available, state health officials say more than 13,000 pounds of medical marijuana was sold.
The proposed committee of at least 12 members — the health director could appoint others — would include representatives from dispensary owners, a cannabis testing association, a cannabis trade group, cultivators and those who manufacture edibles. Also on the panel would be a patient, a designated caregiver, a health-care provider who specializes in drug treatment disorders, and a representative of the Department of Public Safety.
Most significant, this testing, which would be implemented next year, isn't just meant for state officials. Patients would be entitled to get results "immediately on request."
The legislation also proposes other benefits for medical marijuana users that would kick in before next year.
One is that the cards issued to users by the health department would be good for two years. That way, users would most immediately avoid the $150 renewal fee. They also would no longer have to go to a doctor to get re-certified as eligible every year.
Another provision would encourage more rural dispensaries.