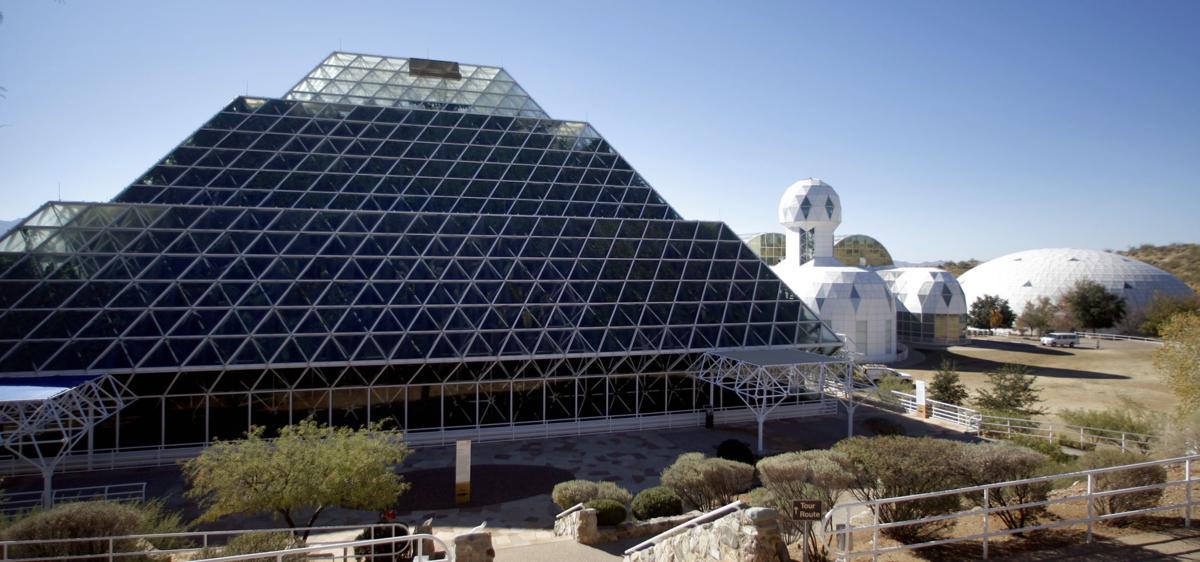 Texas billionaire Edward Bass — one of the founders of Biosphere 2 — gifted $30 million to the University of Arizona to support the research facility in Oracle, officials announced Wednesday.
Bass is worth $2.5 billion, and is the 374th-richest person in America, says Forbes. The businessman, philanthropist and environmentalist resides in Fort Worth and paid for the construction of the Biosphere, which was from 1986 to 1991.
"Biosphere 2 is a living laboratory where scientists do incredibly compelling work to better understand our environment," said UA President Robert C. Robbins in a news release.
The facility is divided into different "biomes" that simulate various climates and geography. Scientists study climate phenomena, including effects of global warming. It was named Biosphere 2 because the Earth itself is the original biosphere.
Human experiments ran from 1991 to 1994, and Columbia University managed the facility from 1996 to 2003. The UA took over in 2007.
Research being done now at Biosphere 2, which sits on a nearly 40-acre campus, includes "the study of the rainforest to try and understand how drought impacts rainforests around the world," said Joaquin Ruiz, director of Biosphere 2 and UA vice president for innovation, in an interview Wednesday.
"Other projects include research in the ocean that will inform us on how we can try to protect coral reefs around the world. And, we are starting programs that will help make food production more effective and efficient around the world," Ruiz said.
"Biosphere 2 is a unique instrument to address Earth systems. Its scale is unlike any other in the world and we can do experiments that cannot be done anywhere else," said Ruiz. "That is the importance of the Biosphere … so that at a time when climate is rapidly changing, the Biosphere is a tool of choice to understand the consequences."
In 2007, Bass' Philecology Foundation funded Biosphere 2 with $30 million in start-up funds. The funding produced the visitors center, including exhibits and guided tours, which attract 100,000 people a year, said Ruiz. On top of that are grants and contracts that help make the facility a sustainable operation.
The foundation's latest endowment will fund the overall cost of operating the facility, including the expenses of technical support, in order for research to continue, explained Ruiz. Federally funded research includes grants from the National Aeronautics and Space Administration, National Science Foundation, and the U.S. Department of Energy.
This gift is the third major commitment by Bass' Philecology Foundation to support the UA's research and the Biosphere 2 operations.
Biosphere 2 employs 55, including 25 research faculty from across the world. Its annual budget is about $8 million.
Contact reporter Carmen Duarte at cduarte@tucson.com or 573-4104. On Twitter: @cduartestar