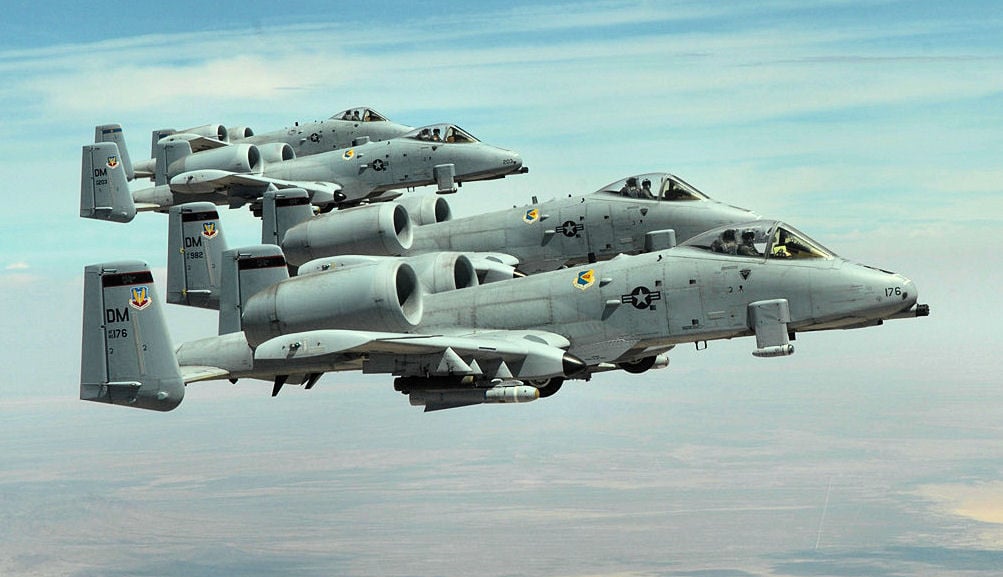 Boeing has been awarded a contract worth up to nearly $1 billion to provide more replacement wings for the A-10 ground-attack jet, a mainstay of operations at Davis-Monthan Air Force Base.
The Chicago-based aerospace giant recently completed a 12-year, $1.1 billion Air Force contract to replace wings on 173 A-10s whose wings had passed their useful flying hours.
The new Air Force contract calls for Boeing to supply up to 112 new wing assemblies and 15 wing installation kits, with a total contract value of up to $999 million.
But the most recent contract obligates only about $240 million from fiscal 2017, 2018 and 2019 procurement funding, which Air Force officials have said will only cover about 20 full wing sets.
The Air Force had sought to retire the entire A-10 fleet starting last year but reversed course after an outcry from members of Congress and other supporters, who contended there was no comparable replacement for close air support of ground troops.
U.S. Sen. Martha McSally, R-Ariz., a former A-10 combat pilot who helped push through funding for the new wings, has expressed concern that the replacements won't come fast enough to save some A-10s from being grounded for timed-out wings.
Davis-Monthan is home to the nation's biggest contingent of A-10 "Warthogs," with one combat squadron, an active-duty training unit and an Air Force Reserve training squadron comprising about 60 planes overall.
Get local news delivered to your inbox!
Subscribe to our Daily Headlines newsletter.